While singles in the UK and US must endure one love-based festival a year, in China, they must face love hearts and soppy advertising three times a year! Along with the western Valentine's Day, Chinese consumers celebrate Qixi, which is based on a Chinese legend and takes place on the seventh day of the seventh lunar month, and they have more recently also adopted 520.
20 May, i.e. 520 has become a love-themed holiday because in Chinese the number (wǔ èr líng) sounds similar to I love you (wǒ ài nǐ). Luxury brands look to impress during all three festivals and often launch limited-edition products, themed gifts, or personalised campaigns. Many brands set their eyes on the partners of their target audience who are seeking a special gift for their loved ones during 520. However, Gucci took a completely different approach this year following the success of their 2020 campaign.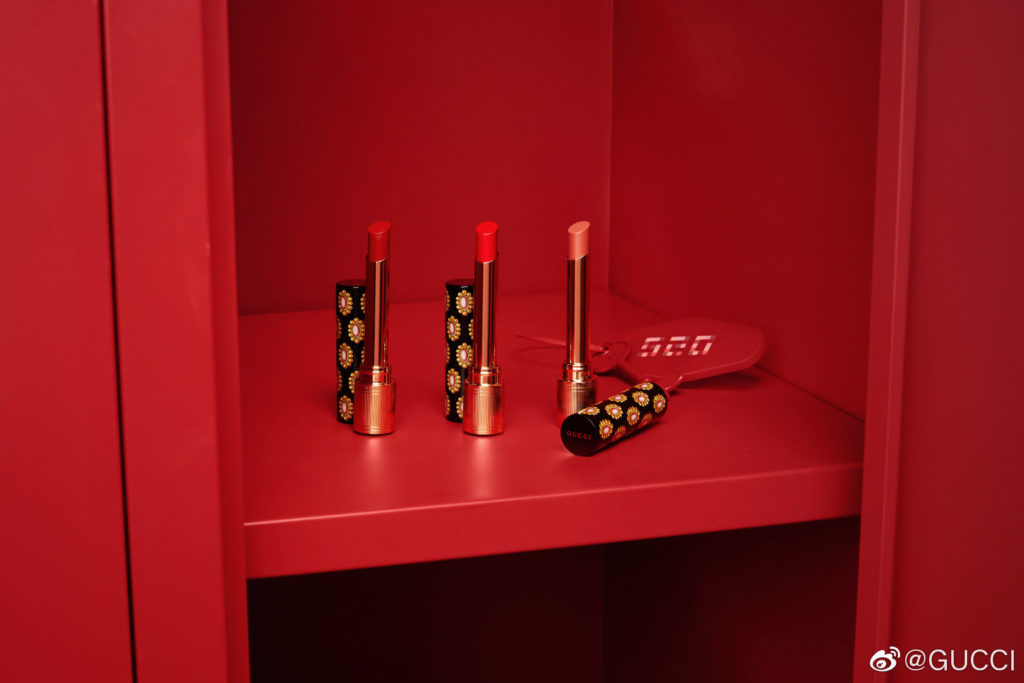 Consumers tell their Gucci story in UGC campaign
Last year, Gucci impressed with its personal campaign "Gucci Stories" which encouraged people to share the first moment that they fell in love with the brand.
Celebrities Li Yuchun, Ni Ni, Lu Han and Song Yanfei narrated the story of their first Gucci product through handwritten letters and voiceovers. Many customers rushed to tell their stories too as the campaign fostered a considerable amount of user-generated content (UGC). The Weibo campaign "#520 Gucci stories" (#520个古驰故事#) gained over 400 million views, while a WeChat article plugging the campaign was read 100,000 times.
Gucci shows that anyone can celebrate 520
Bouncing off the success of last year, Gucci returned in 2021 with four short 520 campaign videos. Brand ambassadors and celebrities Ni Ni, Lu Han, Lai Guanlin, and Song Zuer featured in each of the videos which are littered with references to the number 520:
Ni Ni is reading Chapter 5 Scene 20 of a script when a person by the name of 520 calls her.
Lai Guanlin is sitting on seat 520 at the cinema alone.
Lu Han places his Gucci lip balm and cologne into his Gucci bag before removing it from locker 520.
Song Zuer is recording her kitten who is playing with a catnip with the phrase "Happy 520 days".
The videos represent four types of people who enjoy spending time in different ways – with their partners, pets, or by themselves. As attitudes towards love and marriage change between generations in China, a higher proportion of young people don't want to get married as young or even be in a relationship, preferring to focus on their career and personal life.
Hence, Gucci's message that 520 is not just a festival for couples but can be celebrated by anybody would resonate with their post 90s and post 00s audience. These consumers also love the exclusive nature of limited-edition products which is exactly what Gucci offered…
Limited-edition 520 products go down a treat
Gucci's videos featured its series of limited-edition 520 products, which were launched especially early this year, on 29 April, to boost sales and awareness. The collection was dominated by red to represent love, and Gucci's blue double G logo also appeared throughout the series. Among the 520 special editions items were:
GG Marmont shoulder bag
Rhyton sport shoes
GG Marmont purse
Tennis 1977 sport shoes
Weibo users expressed approval of the collection online and commented that the classic red was well-suited to 520. The campaign hashtag "#Gucci520#" hit 80 million views on Weibo and two WeChat articles gained over 100,000 views. Many netizens commented that they enjoyed finding the small details related to 520 in the videos.
The campaign was also shared on Douyin and Xiaohongshu where users could search "Gucci" to learn more about the products and see the video trailers. Gucci's social media strategy enabled the collection to gain exposure on all four of China's main social media channels.
Gucci appeals to a broader audience by highlighting the diversity of love
Gucci's 520 campaign tapped into an audience who aren't usually targeted during the love-themed festival – singles. In its series of videos featuring well-known celebrities, Gucci showed that 520 can be celebrated in a variety of ways, regardless of your relationship status. The inclusion of its famous celebrity ambassadors and hidden details helped to drive traffic to the campaign.
Want to see all of Gucci's 520 campaign videos? Check out our Vimeo.
---
Read more: