Peacebird 太平鸟 has become an iconic fashion brand among China's post 90s known for its innovation and co-branded collections. "Let everyone enjoy the fun of fashion" (让每个人尽享时尚的乐趣), what better motto to attract its target audience of Chinese consumers between the age of twenty and thirty?
How did it all start?
The brand is actually as old as many of its customers: it was founded in 1996 by Zhang Jiangping. Over the years, it has expanded its portfolio to reach a wider audience and sub-brands now include Peacebird Women, Peacebird Men, Ledin, and Mini Peace.
What's special about how Peacebird targets consumers?
In its twenty-five years of existence, Peacebird has built up 4,500 physical stores throughout China and has spread itself across online retail channels. After setting up its e-commerce business in 2008, it has established accounts on Weibo, Xiaohongshu, Douyin, Tmall, JD, Pinduoduo, WeChat, and Dewu.
Through its range of online and offline marketing channels, Peacebird aims to improve awareness and trust in its products among emerging consumer groups. One way it achieves this is by attaching great importance to product research and development.
With the launch of more than 9,000 new products a year, it is doubtful that the company's offices are as peaceful as the brand name suggests. Yet, considering its Chinese name quite literally translates to 'peace bird', the dove is an appropriate logo choice for the brand.
Peacebird is keen to communicate its brand's identity with consumers and has got several famous Chinese celebrities on board to help do so, including actress Ouyang Nana who is currently one of its spokespeople,.
Peacebird's strategy has worked: its combined online and offline GMV for the Singles' Day shopping festival in 2020 reached 1.45 billion RMB ($226 million).
Consumers love its diverse co-branded collections
A key part of the brand's appeal is its unique co-branded collections.
They enable Peacebird to penetrate the audiences of other popular brands, eventually forming a 1+1 > 2 marketing effect. The brand has worked with many famous western and domestic brands in industries varying from FMCG to gaming: these include P&G, Disney, Eleme, HeyTea, Lay's, M&M, Game for Peace and, most notably, Coca-Cola.
The campaign: Peacebird X Coca-Cola
Peacebird worked with Coca-Cola in 2018 to resonate with its target audience by combining the soft-drink brand with fashion.
Coca-Cola was one of the first foreign companies to be allowed into China after the country's opening up. It became a product commonly seen on Chinese streets during the period. For many young people born in the 1980s and 90s, Coca-Cola is closely associated with their childhood and evokes a sense of nostalgia. Their relationship with the drink has inspired a 'Coca-Cola fashion trend' with many fashion brands rushing to launch Coca-Cola collections, including Chinese sports brand Anta.
Peacebird's collaboration reminded consumers of the era. A T-shirt with the slogan "Let's drink Coca-Cola" (请喝可口可乐) with the drink brand's unmissable red and white logo rushed off the shelves as Peacebird's post 90s audience snapped up its nostalgic marketing campaign.
The campaign sparks success online and overseas
The campaign created a buzz online, aided by the participation of KOLs on Weibo and Xiaohongshu. The hashtag "#You can define your own happiness" (#快乐不需要你懂) gained 24.29 million views on Weibo. Customers said the collection reminded them of a free and uninhibited retro youth, as well as giving them the sense of escaping from the adult world.
The partnership also gained recognition internationally and was displayed at New York Fashion Week in 2018 which marked Peacebird's first overseas show. In addition, it was worn by the American virtual KOL Miquela Sousa and was shared in the French independent magazine Novembre.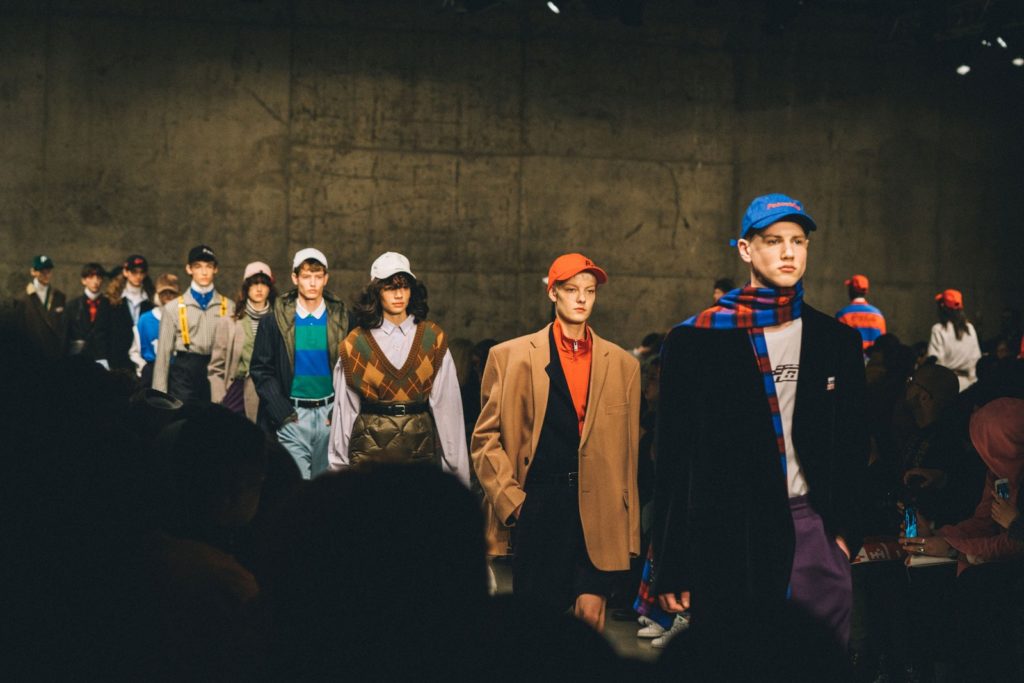 Unsurpisingly, the popularity of the campaign was recognised by both brands and resulted in another partnership two years later.
Back at it again in 2020
In contrast to the previous collection in which red was the main colour, Peacebird combined black with the classic Coca-Cola logo for the 2020 collection. The colour change went down well with online users, especially male consumers, who commented that the black collection was "cooler" than the previous edition.
The campaign name changed from "you can define your own happiness" to "happiness upgraded" (快乐升级). Nonetheless, Peacebird still integrated key aspects from their initial successful collection so that people could recognise the renewed partnership. As such, the phrase "Please drink Coca-Cola" was printed on T-shirts along with the drink brand's classic logo.
Many consumers were surprised that the two brands had collaborated again and the partnership gained attention online, although not reaching the publicity levels of 2018. The hashtag "#I have a friend in Coca-Cola" (#我有一个可乐朋友) hit 5.7 million views, while "#Hey, Coca-Cola" (#嘿,可乐 ) gained 1.85 million views. Not only did Peacebird share the campaign across its social channels, but it also launched offline events. The brand ran an exhibition and livestreaming booth in a shopping mall in Xian in which passers-by could participate.
Peacebird's second collection Coca-Cola highlighted the brand's attention to innovation by giving a new touch to the orginal campaign.
Peacebird develops itself as a 'lifestyle brand'
Peacebird's focus on innovation and ability to adapt to meet Chinese consumers' fast-changing demands have earned it many fans in China. The brand has successfully used both online and offline retail channels to widen its audience. Its co-branded partnerships, such as that with Coca-Cola, have enabled Peacebird to be viewed as more than just a fashion line. Rather, it has become a 'lifestyle brand' and its young target audience are keen to quickly snap up its latest products.
---
Read more: