'The Pandemic', 'Face Mask' and TV show 'Nothing But Thirty' were some of Chinese internet users' top searches on Baidu last year. People turn to search engines every day to find small nuggets of information, but the results do not usually change their life forever. However, Baidu's artificial intelligence unit has shown that one simple search can transform lives and reunite families.
Baidu AI Xunren (百度AI寻人) is a non-profit service which was launched at the end of 2016 and uses advanced AI technology to find missing people.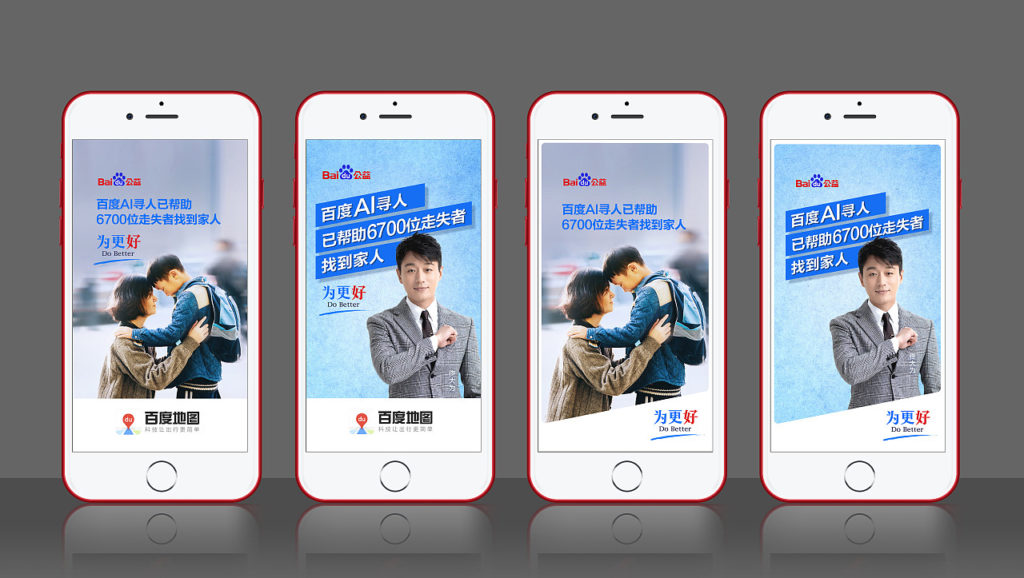 Baidu's cutting-edge facial recognition unites 12,000 families
People with lost family members do not even need to register on Baidu AI Xunren, they simply need to upload photos of their missing relatives on the website to receive help.
The platform uses facial recognition technology to identify the uploaded images and compares them with the Ministry of Civil Affairs' database of missing person information. To increase the accessibility for users across China, Baidu AI Xunren launched a smart mini-program on Baidu's app in 2019. As of January 1, 2020, users had initiated more than 390,000 photo comparisons on the platform and had helped more than 12,000 lost people reunite with their families.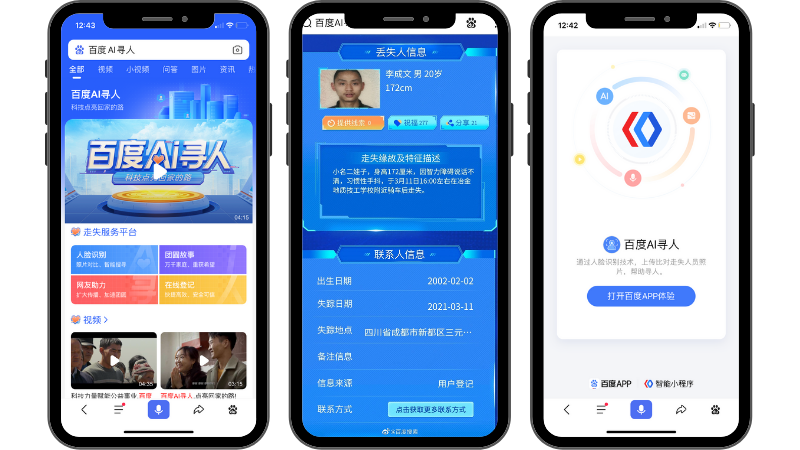 Baidu AI Xunren has helped to reform the search for missing people. In the past, it had been extremely difficult to locate children who go missing young because they experience huge changes to their facial features. Baidu AI has greatly improved the efficiency of tracing people and has reached a 99.7% accuracy level for facial recognition by training its smart AI technology with over 200 million sample images. Baidu AI Xunren has sought to create awareness about its services through campaigns that highlight the powerful impact of its work.
Baidu's CNY campaign resonates with COVID experience
This year, COVID-19 significantly affected many people's celebrations during Chinese New Year. Baidu AI Xunren seized on the emotional sentiment surrounding this year's festival to launch a campaign that resonated with Chinese consumers. As many people were unable to return home to spend time with their families, the platform shone a light on families who have had to endure years of not celebrating Chinese New Year together.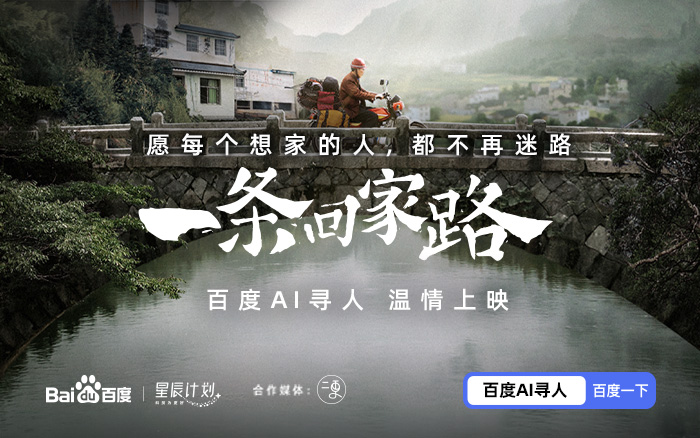 Baidu's 'A Way to go Home' (一条回家路) campaign was released prior to Chinese New Year and shared real stories of long-lost family members finding each other. The video focused on Zhu Shaohan who went missing in Guiyang in 1998. He searched for his family members in vain for years until volunteers from Baidu offered to help him in 2020. He uploaded his photo on Baidu AI Xunren which found that a four-year-old boy called He Zhiliang had a 60% match to Zhu Shaohan. The platform helped reunite Zhu with his family members after 23 years of separation.
"For most people, returning home takes minutes or hours, but for me, it took over 10 years."

Zhu Shaohan
The campaign also explored the story of Gao Feng who went missing when he was five years old and was still looking for his parents after 30 years of searching.
Positive response on social media
By appealing to the most important festival of the Chinese calendar, one centred around spending time with family and friends, the campaign gained high engagement on social media. The related hashtag '#No matter how big the world is, I want to go home' (#世界再大 我想回家) hit 120 million views on Weibo and the campaign video gained 45 million views.
Building a brand image through social responsibility
For people with missing family members, a lifetime of searching is a lifetime of not knowing. Baidu AI Xunren has reformed thousands of lives by enabling them to find their long-lost loved ones.
In addition to showing how technology can be used as a force for good, Baidu has tried to highlight its sense of social responsibility. Baidu's AI technology has also been used in projects to help control the spread of COVID-19, protect endangered animals and the environment. Brands can earn appreciation and trust from Chinese consumers by using their resources to benefit society and highlighting this social responsibility in campaigns.
---
Read more about Baidu: