A race to thrill football fans in China has jumpstarted amongst the country's high-end shopping centres with domestic enthusiasm for the sport heating up as the FIFA World Cup 2022 unfolds. Dao Insights has assembled campaigns launched by premium commercial complexes in China's Tier-1 and Tier-2 cities in a bid to draw in footfall from the country's fast-growing population of football supporters.
Wanda Group
They are the world's biggest real estate enterprise but have had a longstanding affiliation with professional football since 1993, including the establishment of Dalian Pro (originally known as Dalian Wanda F.C). With a championship haul of 8 including 3 consecutive triumphs from 1996 and 1998, they were regarded as the most successful team at home.
The conglomerate was the first Chinese company to sign up as a FIFA partner in 2016, funding the latter until 2030 in exchange for rights to all FIFA competitions. Wanda also became the largest Chinese sponsor of this year's Qatar World Cup, pledging to lavish a total of $850 million on the event, according to Global Data.
Further leveraging the partnership, the group teamed up with FIFA Museum, where the two parties are to bring "unique assets and experiences to Chinese fans for the first time." Six premium "Wanda Plaza FIFA World Cup Carnivals" are to come to different Chinese cities including Beijing, Shanghai, Shenzhen, Nanjing, Chengdu and Guangzhou.
Having kicked off in the capital on 18 November, the sport festival displays a total of 90 objects collected in previous World Cup events between the years 1990 and 2018. The exhibit is coupled with interactive installations and football-themed activities. Other Wanda establishments across the country are expected to soon follow suit, bringing experiential events that are set to engage with millions of football supporters.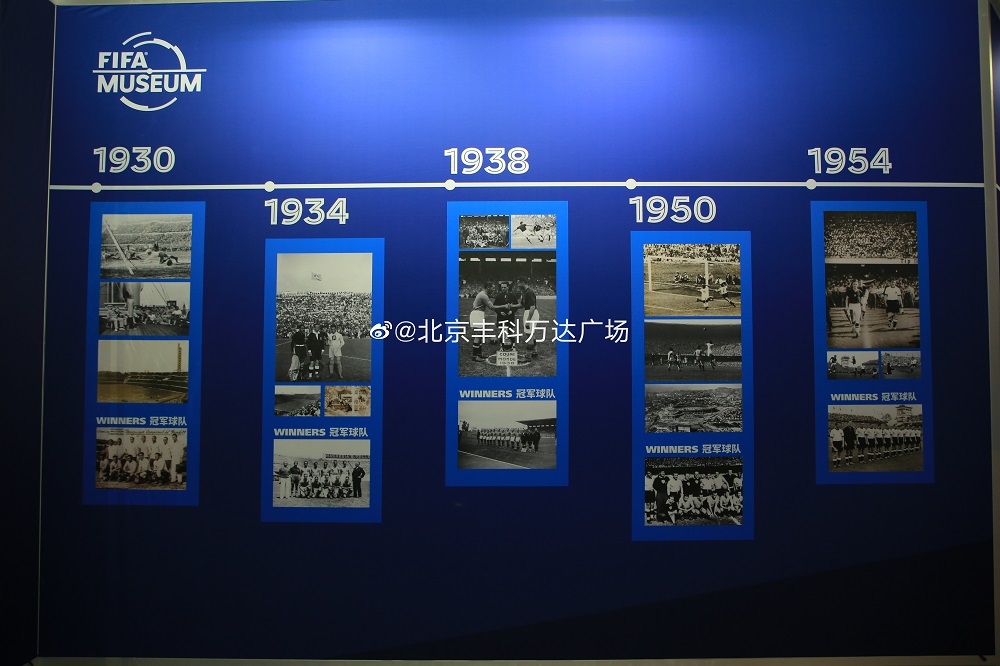 SCPG
SCPG is part of another Chinese real estate giant, Vanke Group, which operates more than 30 shopping malls in China, known as INCITY, or Yinxiangcheng in Chinese. Boasting to be a "lifestyle service provider," local INCITY complexes are boosting the football fever with a range of entertaining events.
Night meal coupons are on offer to draw in participation in activities such as family football games and competitions, quizzes and a pet tour are being held at INCITY in Nanning, which was previously the host city of the 2019 GREE China Cup International Football Championship.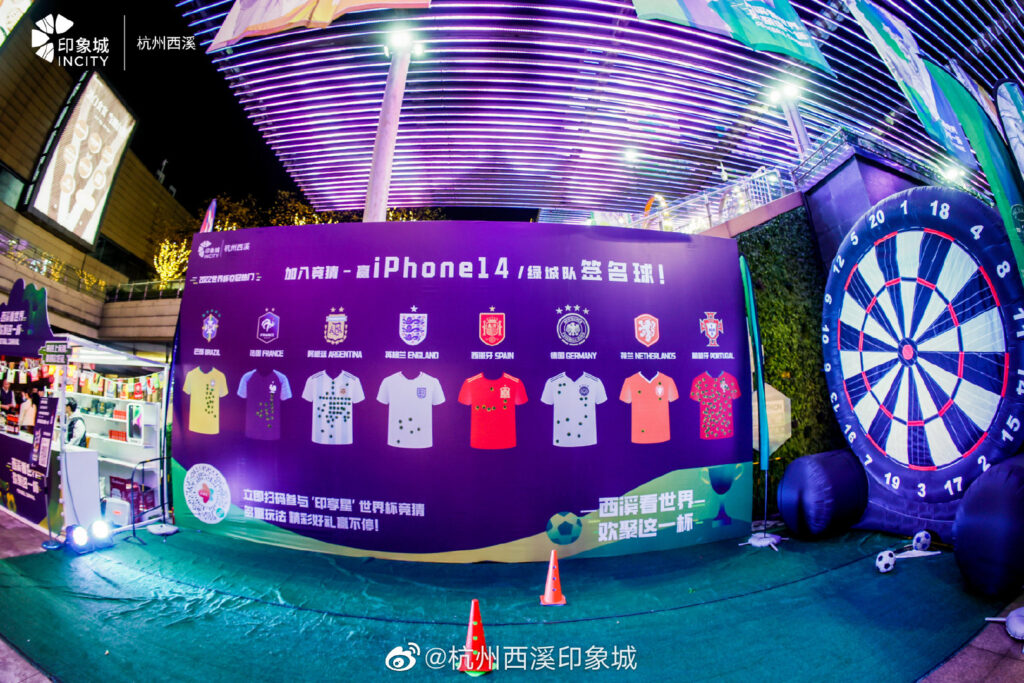 The vibe at INCITY in the new Tier-1 city of Hangzhou has been flavoured with a series of live musical events and a concurrent food festival, ready to energise the locals. Also tapping into the festivities is Hainan Tourism Consumer Carnival, a national program initiated by the Hainan authority in a bid to reboot the local tourism industry, by presenting some duty-free products from the country's biggest offshore duty-free hub. Through closely linking the craved football event to diverse life and social activities, it initiates synergy with a wider range of businesses and creates a deeper engagement with their shared target audience.
BFC (The Bound Finance Centre)
The first fully integrated mixed-use complex located in the heart of the Bound Financial Belt in the metropolis of Shanghai saw the landing of a World-Cup-themed market Everbright PLAYGROUND, which was curated in collaboration with the local life services arm of Douyin (Chinese TikTok).
Leveraging the location and the viral short video app's expertise, the partnership gave birth to a Street Game Park, Football Challenge Competition and social media-based initiatives such as Influencer Game Watchers and "Everbright" Football live streaming rooms, providing immersive consumer scenarios to entertain football lovers both online and offline.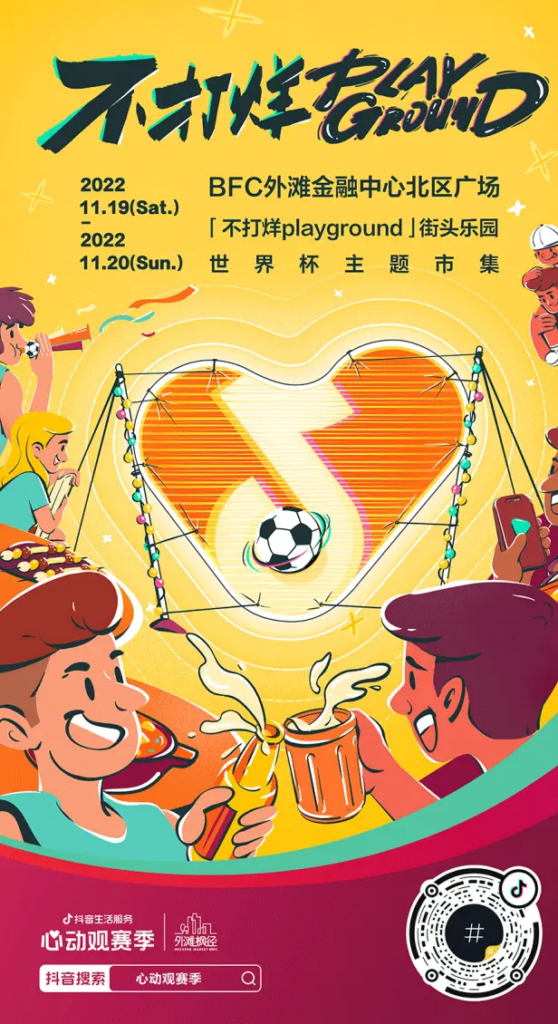 With installations such as Happy Hour Tipsy Bar and a giant surf skating facility, it taps into China's growing appetite for low-alcoholic drinks amongst the younger demographics, which gives them a status of "slightly hungover" that is particularly enjoyed by Gen Z and Millennials.
The niche sport of surf skating has also been rapidly gaining steam in China. As a result, the surf skating venue soon attracted crowds of skating enthusiasts while the event drew in more than 140,000  total footfall over two days and offline activities were engaged by over 5,000.