Chinese sportswear brand Li-Ning has teamed up with California-born original surf skate brand Carver to refashion its 2022 Autumn/Winter collection with a twist, drawing inspiration from the cruiser-style skateboard and tapping into the activity that is gaining steam amongst China's Gen Z.
Instead of the usual product release conference, the brand assembled 40 surf skating enthusiasts at home to present a themed short film entitled "The Zeal of Surf Skating", showcasing the free and liberal spirit the sport is synonymous with which also echoes Li-Ning's values of enabling individuality.
While leveraging the rise in pop culture, Li-Ning, as a brand has been making a splash with the Guochao trend, and attempts to continue capitalising on the ongoing phenomenon, peppering modern street style apparel with a folk edge inspired by the culture of the Zhuang ethnic minority, such as adapting the ethnic group's Totem, a traditional bronze drum instrument and its brocade craftsmanship into its contemporary designs.
Upon the release of the surf skating collection, a new line named VITAL was also revealed and has been curated exclusively for women. This is a shrewd endeavour to win over the demographic that is believed to be the main consumers of surfskating in China.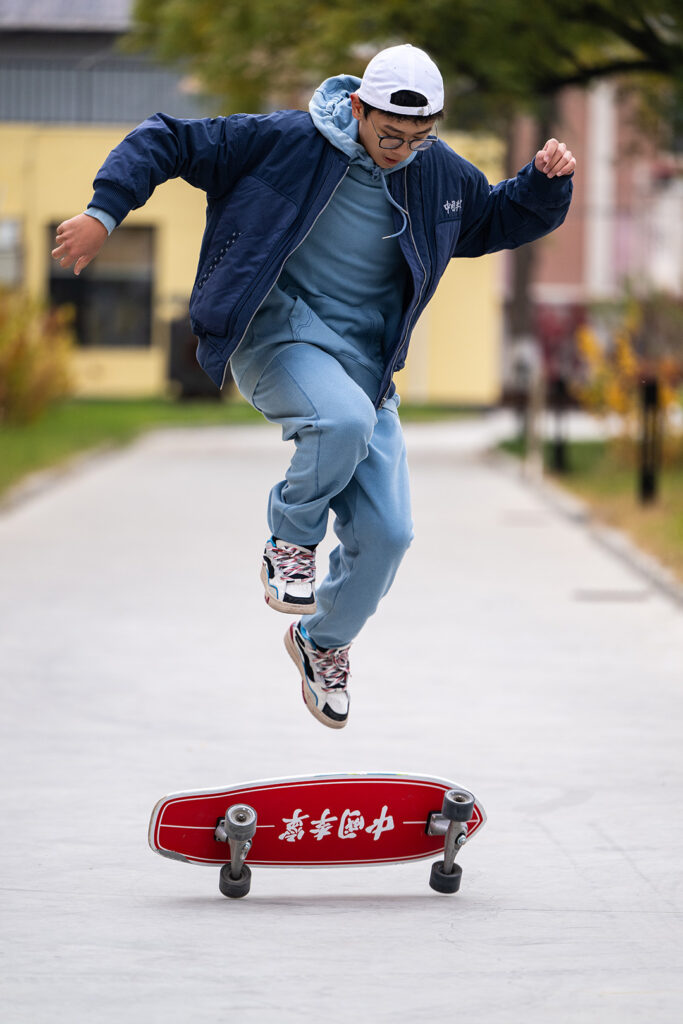 The country has seen a burgeoning appetite for this hobby since the summer, resulting in a three-digit year-on-year increase in imported surf skateboard sales on Tmall Global, as reported by the cross-border arm of China's largest e-commerce platform Tmall. The platform has had 15 global labels specialising in skateboards including Carver, Santa Cruz, and 187 Killer Pads land in its marketplace in response to the rising trend.
Post-95s and post-00s, unsurprisingly, are the backbone contributing to the growth and urban females aged between 20 and 30 years old in particular are engaging in this activity, according to Shi Ziyi, lead at Hainan's skateboard team, in an interview for the state media Xinhua at this year's China International Consumer Products Expo.
A Beijing-based woman's surf skating club provides further confirmation. Founded by a 31-year-old former dancer known as Duo Lan in April, the club has seen a rapid growth in members from an initial 10 to more than 1,500 as of this August. And a local skateboard shop manager's observation reflects the occurrence. The shop recorded a three-fold increase in revenue compared to the first half of last year, and sales of its surf skateboards contributed to over half of the increase with more than 70% of the total purchases being made by women.
Therefore, through the collaboration, Li-Ning and Carver are able to strike a chord while surf skating continues to gain momentum in China and the dedicated line for female consumers can only sweeten the endeavour in winning over their target audience.
Join our newsletter