During the live broadcast of the FIFA World Cup opening match between Qatar and Ecuador, footage of a young Qatari football fan disappointed with his team's performance went viral on Chinese social media.
Dressed in a white robe and keffiyeh, the teen's dramatic facial expressions turned him into an instant Chinese social media sensation, earning him the nickname 'wonton wrapper prince'. While not confirmed, Abdulrahman Fahad al-Thani is believed to be a member of the Qatari royal family based on his family name, according to an interview conducted with China's state-owned broadcaster CCTV.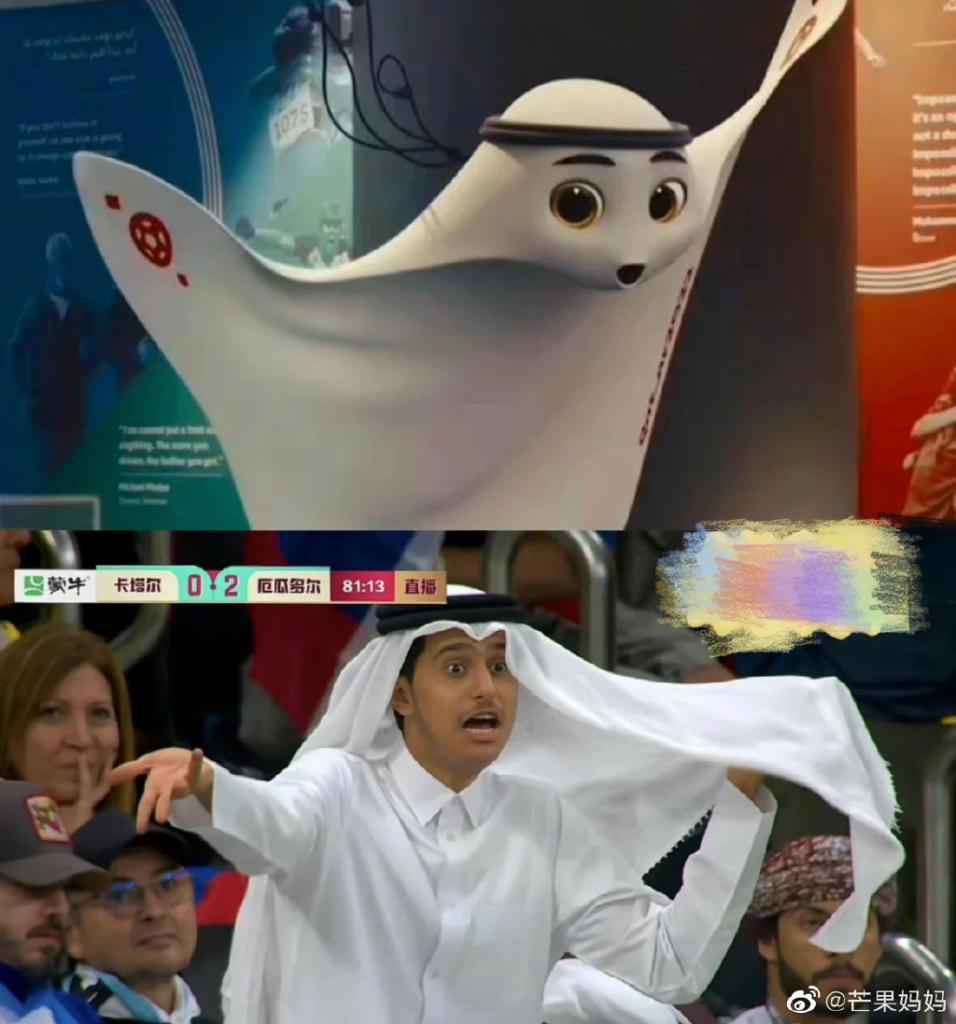 On the Chinese social media platform Weibo, a hashtag related to the teen has amassed a staggering 640 million views. Many netizens have compared the teen's appearance to the official 2022 FIFA mascot La'eeb, a keffiyeh-inspired character dubbed the 'wonton wrapper' because of its resemblance to the food. Others have even drawn cartoons of him and turned his facial expressions into memes.
Fully embracing his newfound fame, the 'wonton wrapper prince' opened an account on Douyin and posted a video expressing his gratitude for the love he received from the Chinese people. In just three days, the Qatari prince gained over 14 million followers on the short video platform.
Apart from Douyin, the Qatari prince also opened an official Weibo account on November 30, garnering 215,000 followers in just one day. News of his arrival on Weibo garnered a whopping 320 million views and over 26,000 comments on the Chinese social media platform.
While the vast majority of netizens following the trending topic regard the prince's reactions to the game as sincere and funny, others have expressed concerns over his popularity as criticism of human rights violations grow regarding the small but wealthy nation.
Join our newsletter