Budget is one of the most important factors to consider when executing a marketing campaign. In the old-fashioned marketing world, companies would hire workers to hand out leaflets, rent the most attractive spot to draw attention or display posters at the biggest billboard at a junction. Money has always been an advantage for companies that want to generate more exposure.
Even in the era of digitisation, firms that have more cash at hand often outperform others, especially SMEs. They can afford to bid for the number one ranking for search terms on Google and can advertise on Facebook and Instagram to more customers, even those beyond their customer segment. These firms can also hire the most popular KOL to host a totally meaningless show and will still receive more views and likes than others who dedicate ten times the effort into the campaign with a fraction of the budget.
You may think that's the reality.
But, in China, marketing rules are a bit different. As a highly digitised economy, China not only replaces many physical scenarios, such as making transactions, with fully digital apps and formats. It also provides many opportunities for people to open their digital businesses successfully regardless of their personal wealth, such as on the online marketplace Taobao. In this article, I will discuss Toutiao, a core platform of the Beijing-based tech giant ByteDance that provides Chinese news and information content.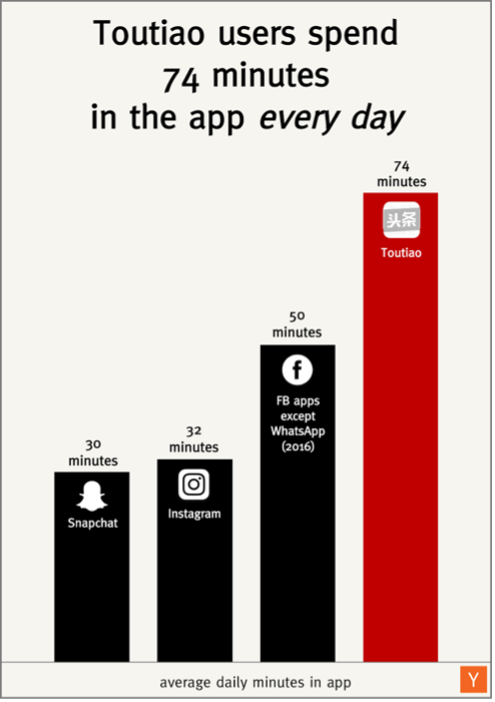 The app deserves attention from foreigners who want to open their businesses in China because it is the largest information aggregator in the country with over 115 million daily active users as of August 2020. While I worked as a Performance Marketing Intern at NIO, I leveraged the platform to generate twenty user-generated campaigns which generated 200,000+ recommendations with £0 spent.
How? There's no such thing as a free lunch, right?
Well, there was clearly no free lunch in the process, because the 'rules' of performing well on Toutiao, and other ByteDance apps like Douyin, are totally different from western platforms where budget really matters. Instead, you have to work out the 'rules' by immersing yourself in the highly arithmetic platform and test what works the best.
There are three key strategies that I worked out while conducting my internship, although they may not all be applicable to every business.
#1 Don't copy. Be original!
ByteDance is a highly technologically advanced company that builds complex algorithms in order to enhance the personalised experience of its subsidiaries. The content for every user on the app is different because it is recommended based on your preferences (e.g. topics) and content quality. Toutiao wants to send high quality yet personalised information to users to keep them coming back to the app.
When an account publishes an article, Toutiao won't allow the information to be released immediately. The platform first checks the content's quality in order to determine how many and which users to recommended it to. Toutiao can detect if an article is partially or fully copied from somewhere else, even if the original article is published on a platform not owned by ByteDance. As a result, the platform will not only limit the number of people it will reach but also lower the 'rank' of the account, limiting its likelihood to generate wider exposure in the future.
Due to the size of the Chinese market, many businesses have regional accounts to manage their local marketing activities. Often, this means that content is copied and pasted across different accounts. This is something that ByteDance's algorithms don't tolerate. When it detects the recycling and re-publishing of content, it often prohibits the content from being shared and lowers the status of all accounts involved.
ByteDance focuses on the creativity of an individual. When the quality of content is high, the likelihood of the algorithm sharing it with more users increases. Many businesses still ask their marketing employees to publish a specified number of articles per month as a KPI. However, this strategy no longer works under such a platform that focuses on quality, not quantity.
#2 Utilise the Bytedance network to create the real chain effect!
Just like the relationship between Instagram and Facebook, ByteDance allows content to be synchronised across the same account on multiple channels. Brands need to understand all the apps under the ByteDance alliance in order to decide the most effective combination to distribute content to different audiences. For example, as an electric vehicle company, one of NIO's customer segments would undoubtedly be customers who are considering buying a car. When I published articles on Toutiao, I could also choose to include Dong Chedi, an automotive information platform run by ByteDance.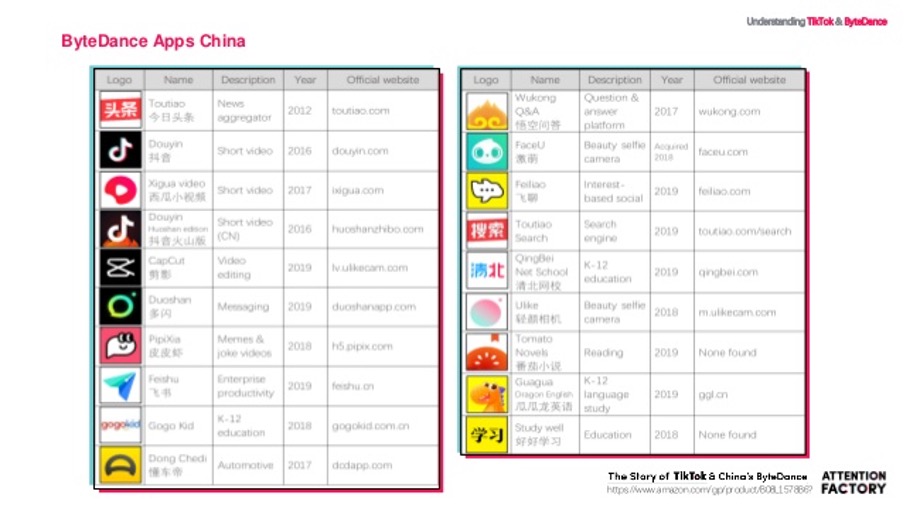 Syncing posts from the same account across different channels can expose the same content to different customer groups. Hence, companies need to be smart in terms of how they utilise each of the ByteDance apps. They should focus on leveraging fewer high-quality posts to unlock the exponential chain effect.
#3 Understand what the RIGHT label for your audience is
Toutiao has very powerful recommendation-based algorithms which deliver content to the most interested readers. Today, each user is measured across millions of dimensions. The result is a personalised, extensive, high-quality content feed for every user, each time they open the app. The user doesn't need to tell Toutiao about his/her reading preferences because the user's behaviour is quickly learned, and constantly reassessed, by the machine learning algorithm. If a business wants to expose content to its target customers, it needs to understand what else relates to the obvious products or services it is selling.
Marketing agency Xplore China reveals that topics related to games, sports, and food had the highest reach in 2019, while others such as careers, real estate and travel are generally less favoured on Toutiao. With over 1.5 billion active users, Toutiao is able to help businesses generate tremendous potential even if their content only reaches 1% of the platform's network. My experience at NIO showed me that users who read NIO articles also like reading Tesla articles. Hence I wrote a few comparisons of NIO vs Tesla on Toutiao which generated more reads and reaches than any other articles I wrote.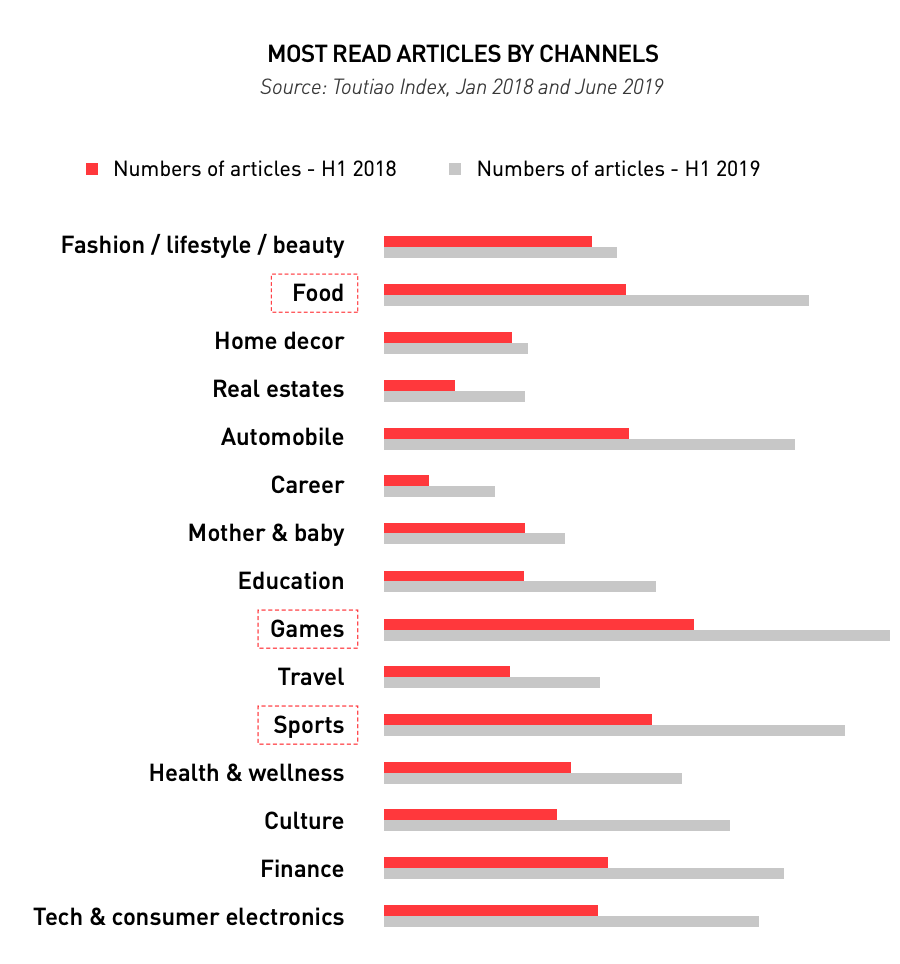 Businesses need to first experiment with publishing high-quality articles that cover a range of themes to see which channel has the most reach. Every business has its unique customer who has many specific labels characterised by Toutiao. Furthermore, brands shouldn't forget to constantly try out new topics as consumer preferences also evolve over time!
The future of AI-powered marketing
The name 'Toutiao' originates from the company's belief that:
Its smart AI algorithms break down a person into multiple dimensions so that the most suitable content is recommended to them and reaches them. As such, companies don't need a lot of cash to gain shares in this market. Instead, they need to constantly contribute to the community with high-quality content in order to be favoured by the platform. With this new form of marketing, you need to respect the platform before it respects you.
---
If you enjoyed this article and want to contribute a piece to Dao, please get in touch with the team at [email protected]
---
Read more: