ByteDance and Waymo (an American autonomous driving technology development company owned by Google) have jointly topped a list of the top 500 unicorns in the world. The ranking was released by the Qingdao government and the Private Enterprise Research Centre of Renmin University of China at a conference today (December 2).
ByteDance is the tech giant behind the famous short-form video platforms TikTok and Douyin (find out more about ByteDance in our mini-documentary). The company reached a $140 billion valuation as of September, an 86% increase since the beginning of 2020. Douyin has 600 million DAUs and TikTok was the third most downloaded app in the UK in 2020.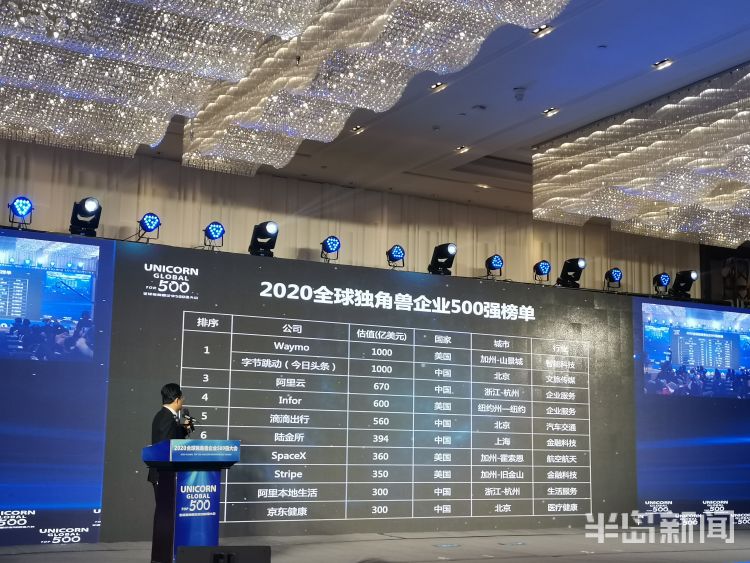 Apart from ByteDance, 5 other Chinese companies made the top 10 ranking. These were:
Alibaba Cloud (3rd), a subsidiary of Alibaba Group which is focussed on digital technologies.
Didi (5th), China's Uber-equivalent which offers services based on the sharing economy and has expanded to eleven overseas markets. Didi's market value has reached $62 billion and it has over 550 million users.
Lufax (6th), a fintech giant which is an associate of Ping An Group.
Alibaba Local Life (9th) which includes delivery platforms Eleme and Koubei.
JD Health (10th), the healthcare subsidiary of e-commerce platform JD which recently launched a 'family doctor' digital health service.
217 Chinese companies ranked on the list with a total of $937.6 billion valuation, outnumbering the 192 unicorns from the US with $805.1 billion valuation in total.
Join our newsletter