Darry Ring is a Chinese jewellery brand founded under the principle that consumers can only buy one engagement ring. Launched in 2010 by DRCorporation Limited, it has since expanded with over 300 stores in mainland China, Hong Kong and Paris. Its unique brand culture has gained it a considerable following on social media, with:
2 million followers on Douyin
4 million followers on Weibo
146,700 followers on Xiaohongshu  
An average of 70,000+ views on WeChat articles
Its products are readily available online and it has e-commerce stores on JD, Taobao/Tmall, WeChat Mini-Programs, Douyin and Xiaohongshu.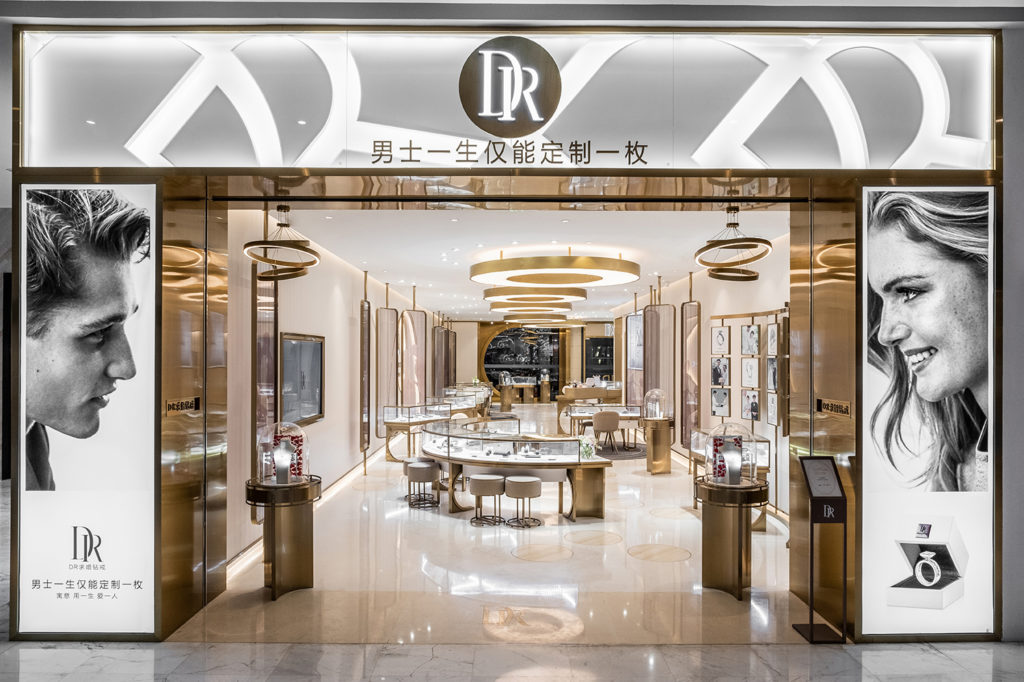 "The one and only" – its unique values
Unlike the majority of brands that urge consumers to buy more and more, Darry Ring's unique marketing strategy limits an individual's purchases. This policy is based on the brand's motto "the one and only" and the belief that marriage should be forever. The purchase of Darry Ring's 'eternal' rings is a symbol of a person's commitment to their partner.
So how does this work in practice?
To ensure the promise is true, the consumer must provide his/her Chinese ID, password, and telephone number verification which is then kept on file. When an engagement ring is purchased, Darry Ring produces a true love certification which, according to the website, "can never be changed". Consumers must pass through the verification process on making a purchase to check whether they have bought any other rings previously.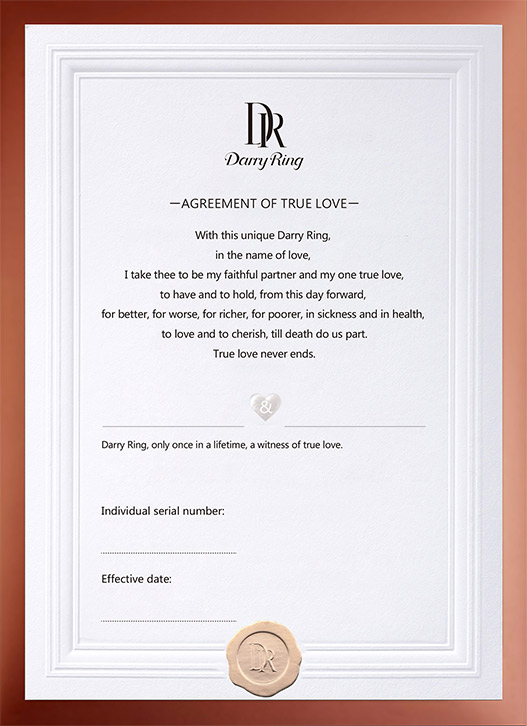 Indeed, consumers can only make additional purchases at Darry Ring if they have completed the first step – buying an engagement ring. Once they have done so, they can buy other sorts of rings or upgrade the engagement ring to a bigger one in the future as long as they are for the same partner.
"At Darry Ring, we believe that love is forever, and that marriage is the ultimate gesture of commitment, as one person promises to another for all eternity… A man can only customize one ring in a lifetime for his true love. It is a commitment of "The one and only."

Darry Ring's website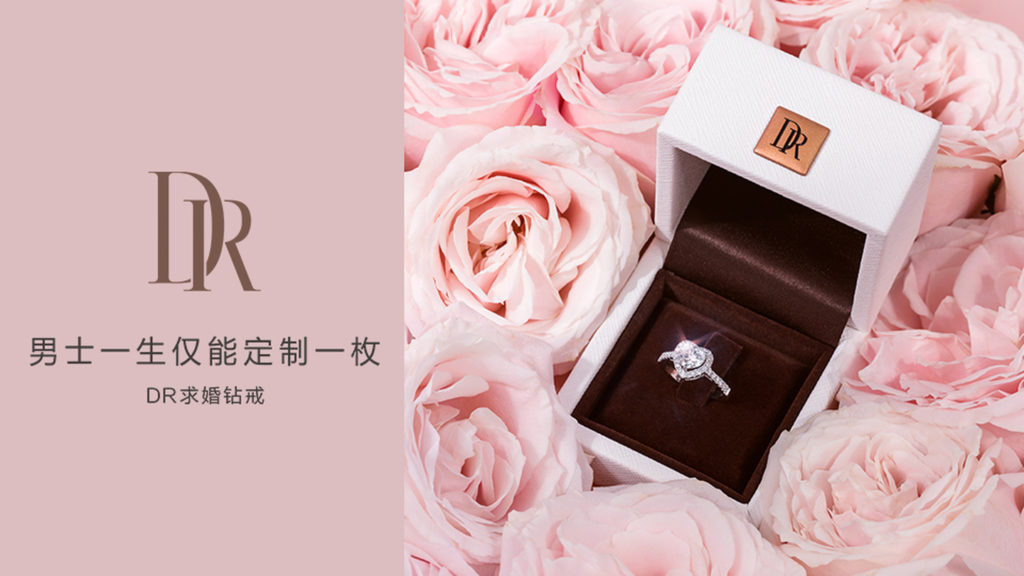 Sharing love stories online
To promote their products online, Darry Ring collected touching love stories from celebrities and consumers which are published on its official website. These included individual's recollections of their engagement, long-distance relationships, anniversaries, young love, and military marriage. The variety of experiences have the ability to resonate with a wide range of consumers and the most popular stories have gained 7000 likes on the website.
Darry Ring uses a similar storytelling strategy on Douyin and asked influencer couples to share their love stories while also promoting the brand's products. In several videos, they also helped influencers to develop their perfect engagement plans and included Darry Ring products.
Strong brand identity
Their Douyin videos also explore themes that are central to the brand's identity and values, such as:
The belief that marriage is completely different from dating and relationships
People who are under eighteen can't buy Darry Ring's rings
Love is more important than an individual's financial situation
Darry Ring doesn't encourage 'marriage pushing'
Purchase history will never be deleted
Darry Ring's strong standing on certain issues and unique brand culture has helped it to differentiate itself from other jewellery brands and attract consumers. Despite China experiencing a growing number of divorces and falling marriage rates, many consumers view the policy as a romantic gesture, rather than as promoting a single attitude towards marriage. For China's Gen-Z and millennials, love is their top priority in finding a marriage partner, in contrast to older generations who put a higher focus on family background, job status and wealth.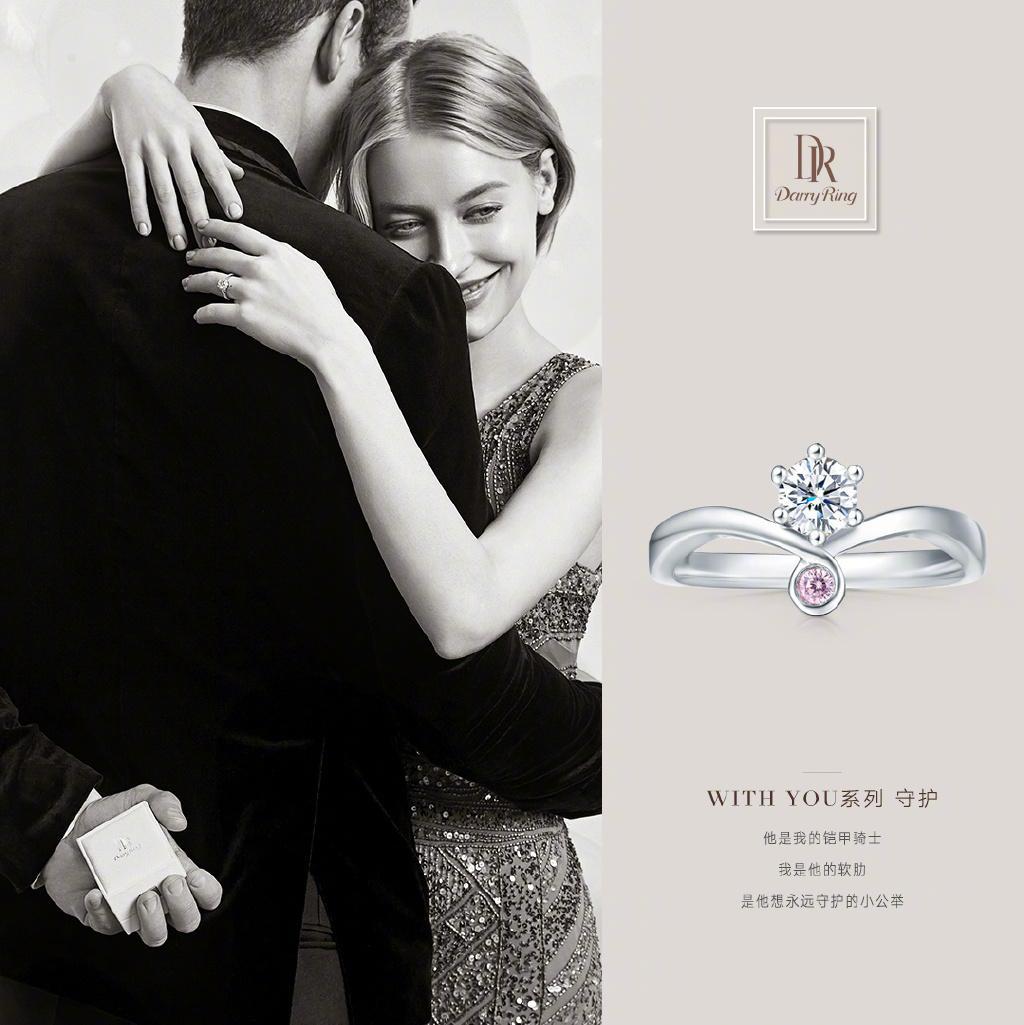 While Darry Ring has not yet adapted to China's growing feminist pressures as rings can only be bought by a man in heterosexual relationships, it is more progressive when it comes to same-sex couples. In this case, women are allowed to buy rings for other women and the same is true of men, and Darry Ring believes that "true love knows no gender".
Darry Ring appeals to consumers' desire for true love
Darry Ring has successfully appealed to many young consumers' desire for true love, encapsulated in its motto "the one and the only". It has come up with a unique selling point by only allowing a man to customize one engagement ring in his lifetime. Darry Ring disproves the phrase that "money can't buy love" as its rings come attached with a declaration of 'eternal love' and a certificate to prove it.
---
Read more: