Key takeaways:
A branded world curated by French fashion label Lacoste has arrived at Aranya – a spiritual paradise for young Chinese – as part of the brand's 90th anniversary celebration.
Lacoste City is a fusion of the brand's gene of tennis and the artistic uniqueness of Aranya, as well as popular subcultures amongst young Chinese.
The campaign pulled off over 140 million views on China's Twitter-like space Weibo within a week through a series of digital pushes and varied onsite activities.
---
In celebration of the brand's 90th anniversary, French fashion label Lacoste has built up a brand world known as Lacoste City at Aranya, an artistic and cultural community situated in Qinhuangdao, northern Hebei province, which is regarded as a spiritual paradise endorsed by China's young hipsters.
Embarking from Lacoste's birthplace Paris, the landing is part of the brand's global tour, which has seen footprints in countries including Seoul, South Korea, São Paulo, Brazil, Tokyo, Japan, and New York, USA. Teaming up with the beachside sanatorium, it gives birth to a serial program consisting of three parts, which are LAND, CITY TOUR and LOVE COURT, interweaving Lacoste's gene of tennis with Aranya's unique aesthetic while strengthening relationships with its target audience through the shared enthusiasm for sports and pursuit of a new lifestyle.
Arrival in Aranya
The "Landing" chapter was designed to build up momentum, which saw a strong focus on generating digital buzz. A host of multimedia content has been released since the end of August and a 10-second cartoon video following the footsteps of the brand's iconic logo – a crocodile – kicked off the digital campaign.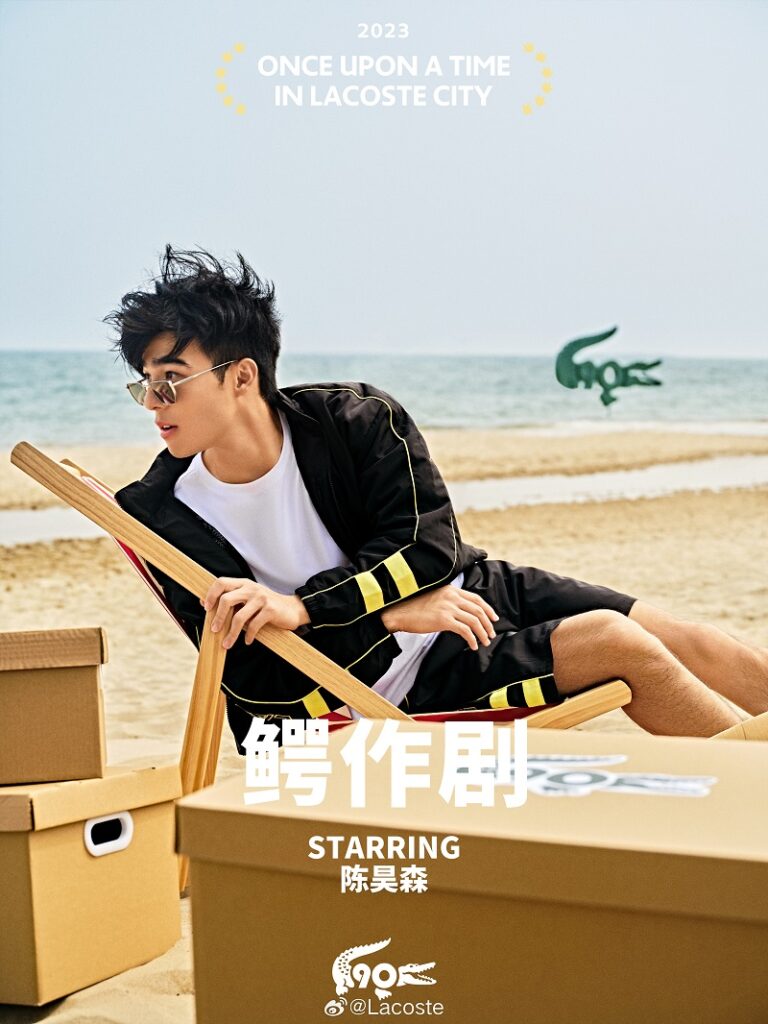 The move was followed by video clips featuring multiple Chinese celebrities including actress Gulnazar and actor Liu Ruilin, dancer Han Yu, and influencers of various disciplines such as, singing, street dance and skateboarding, teasing China's subculture enthusiasts.
Whilst Lacoste City was unveiled on 6 September it also raised the curtain for the subsequent chapter. A range of offline activities are scheduled until 14 September, which is set to take place at some of Aranya's landmarks and have been infused with a Lacoste twist, such as the Lonely Library, the popular collective lifestyle store DOE, and BAR LOTUS, a multifunctional installation providing not only a bar experience but also serving as a cultural and art space.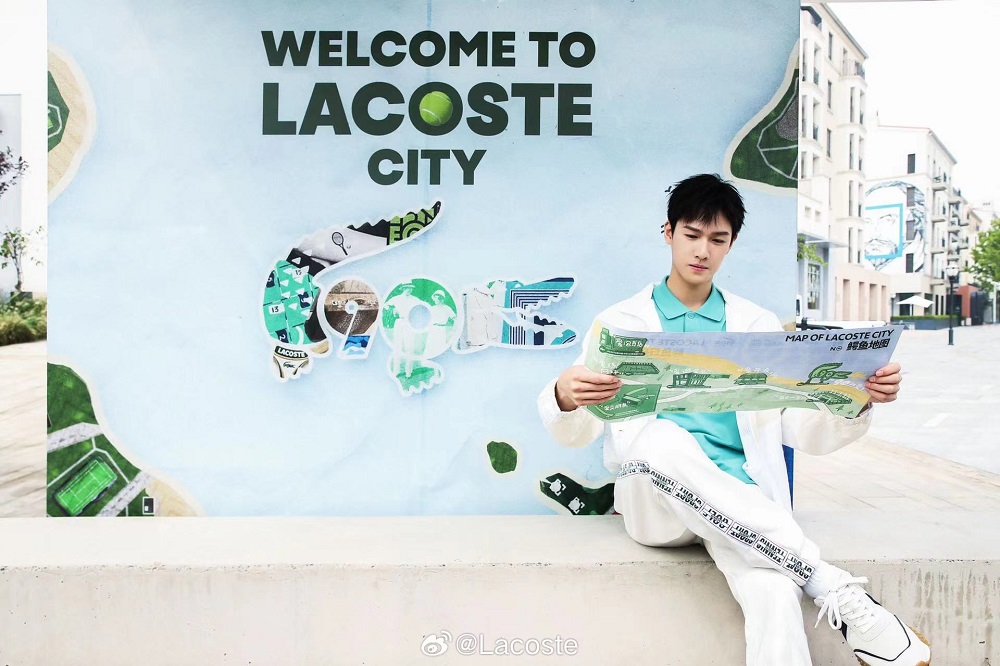 Exploring the world of Lacoste
A map of instructions have been introduced to help visitors navigate the branded world, while crocodile installations are dotted across the venue, serving as points for photo opportunities. Eventgoers are also invited to join on-site tennis training classes as to have a taste of the trend "Tenniscore", while LACOSTE CAFÉ, a collaboration between Lacoste and Aranya's tenant DOE, is where they can recharge after an active session.
The brand also staged its first time-limited brand exhibit at the lifestyle retailer DOE. On display is tennis equipment used by the brand's founder René Lacoste, historical brochures, brand books, and design works from creative directors of different periods, paying strong homage to the brand's legacy. Meanwhile, other branded elements, such as a print newspaper Lacoste Today, shuttle buses, bus stations and billboards, are also in sight across Lacoste City, intending to bring the brand closer to the daily life of Chinese consumers.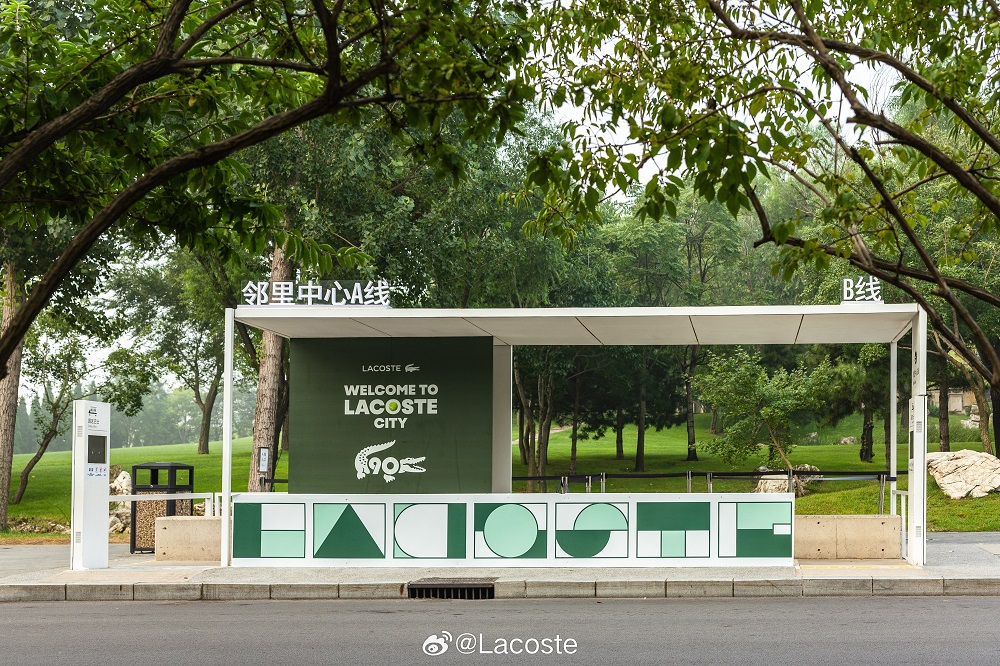 Uniting for tennis and more
While the presence of partnered celebrities and influencers have retained the campaign sensation both online and offline, the brand decided to fuel the excitement by throwing a street dance show at Aranya's Clay Colosseum, China's first seaside clay tennis court, which was performed by four of TEAM LACOSTE's break dancers Allef, Lorenzo, Marlone and Maxime.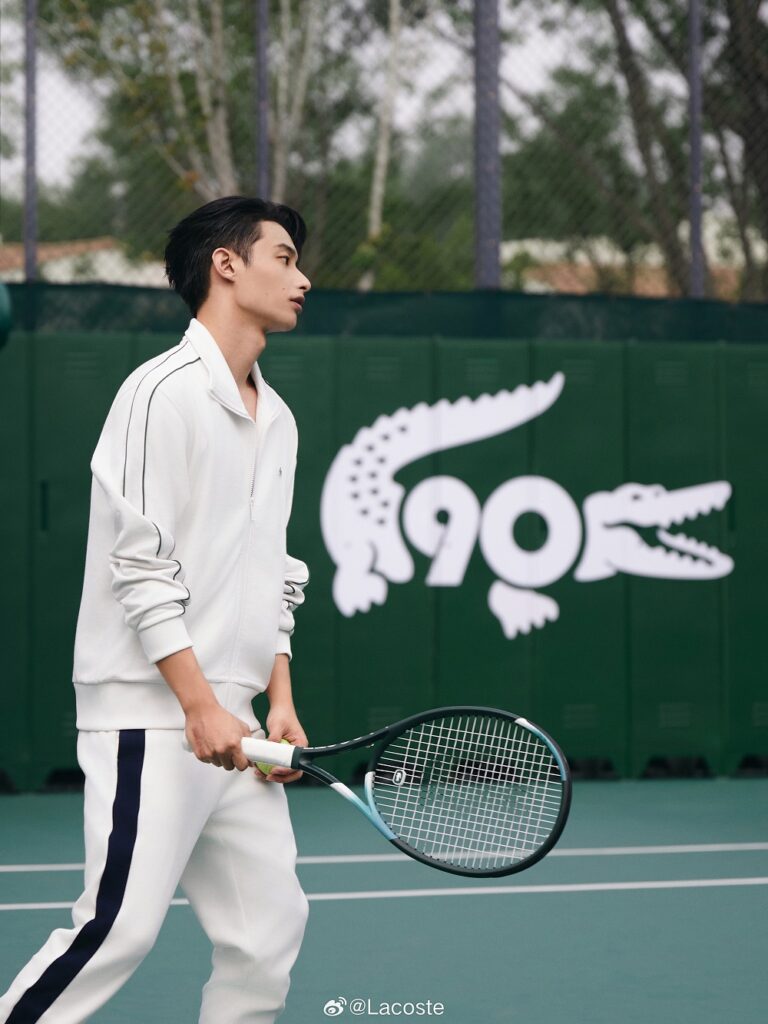 The rhythmic session then transitioned into a mini tennis performance, which was also at the heart of the final chapter – LOVE COURT. Presented by two of China's famed tennis players Han Xinyun and Cao Yajing, the sporty show further enhanced an immersive visiting experience while blending the brand's origin with contemporary youth trends.
The well-integrated endeavour has resulted in the hashtag "Lacoste lands in Aranya" attracting over 140 million views on China's microblogging mecca as of 12 September and another 60 million views of "LACOSTE 90th anniversary".