Key takeaways:
Lululemon has partnered up with China's respected psychologist Li Songwei to debut a love audio guidebook on the eve of this year's Chinese Valentine's Day.
The audible book collected dilemmas faced by partners in a romantic relationship with advice for each scenario given by Li.
The sensible efforts follow the successful collaboration between Lululemon and Li for last year's World Mental Health Day, earning Lululemon the title of "a brand with emotional resonance".
---
In the run up to this year's Chinese Valentine's Day, also known as Qixi Festival, which falls on 22 August, rather than purely celebrate romance, the Canadian activewear brand Lululemon decided to revisit the intimate bond between today's Chinese couples. The reflective journey is in collaboration with Li Songwei, a doctor of Peking University, giving birth to the audio book entitled "100 Love Practices".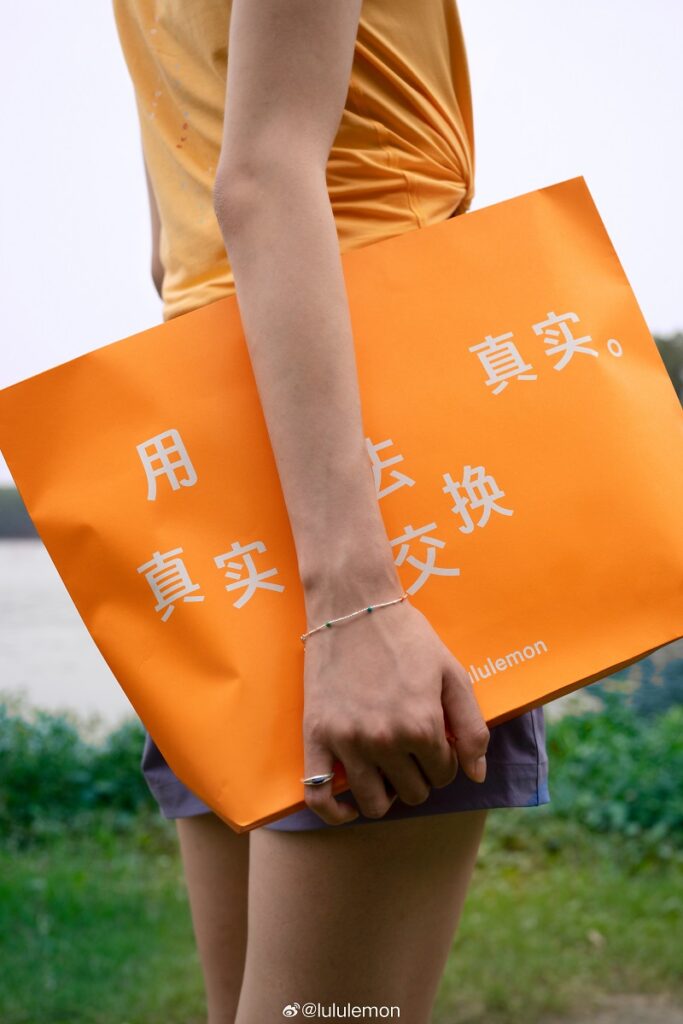 A remedy for "troubles" in relationships
Narrated by the respected psychologist, an interactive page was built to accommodate the audible guidebook where users can flip back and forth to listen to different episodes, while a shareable poster is generated at the end of each part which presented some of the keywords from the episode. Collecting dilemmas faced by partners, the audio book provides advice given by Li for each scenario, such as how to set boundaries for personal space, and how to have an equal partnership in a romantic relationship.
Li's narration is shrewdly accompanied by meditation style background music, creating an ambiance for listeners to rethink how to nurture a healthy, affectionate relationship while also giving a nod to the brand's association with yoga and a healthy lifestyle.
The audio production is coupled with Lululemon's Qixi Festival limited capsule collection. With the tagline "Feel the Love With", the series features minimalist and versatile designs, drawing inspiration from fresh meadows and gentle gardens in its overall colour palette.
Consisting of the Silk-Blend loose-fit t-shirts paired with lightweight loose-fit, high-waisted shorts or trousers for women and Back Pocket loose-fit shorts or trousers for men, it includes a 'Both Ways' reversible fisherman hat, 'Cotton Canvas' tote bag, and the 'Daily Stride' mid-calf socks, which shows its intention to cater to a comfortable and natural feeling relationship.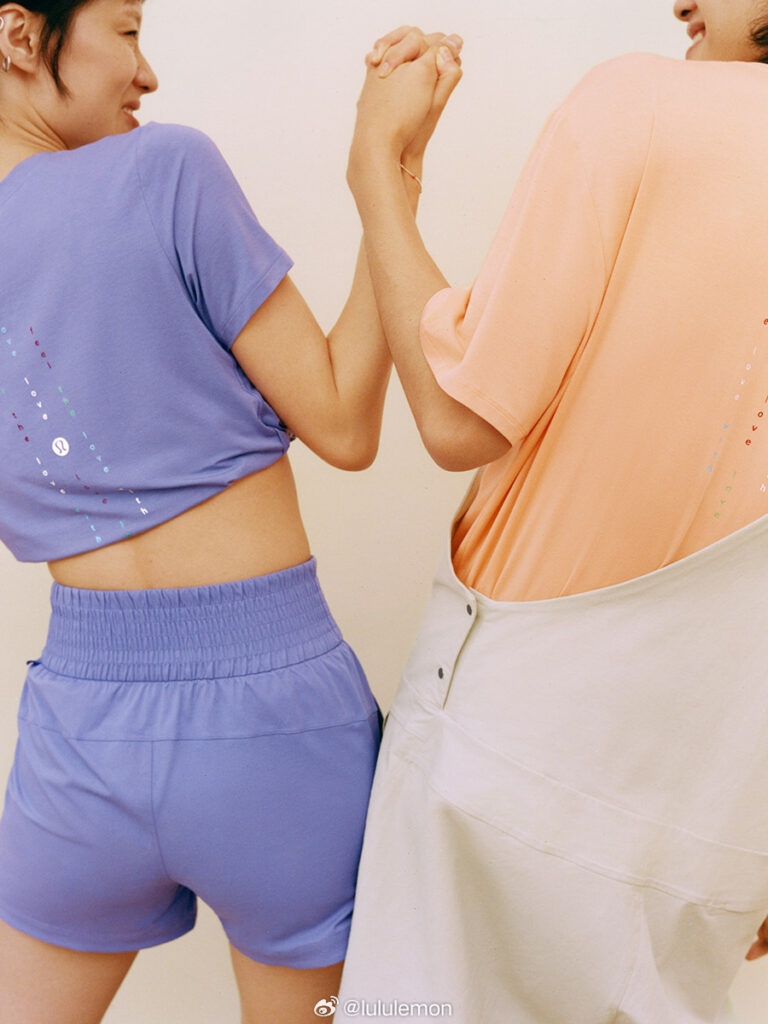 The synergy of psychology and marketing
In fact, this is not the first time Lululemon has tapped into the psychology expert Li Songwei and playing on the practice of psychological health in marketing. The two parties joined forces last October for World Mental Health Day, initiating the "Keep Good State Together" campaign, bringing topics such as happiness and negative emotion control to the forefront. The endeavour was well received with the campaign hashtag garnering over 350 million views on China's microblog mecca Weibo within a month and over 1.8 million views of its campaign video.
The second collaboration has also been faring well, attracting millions of views on China's lifestyle-sharing platform Xiaohongshu since the launch on 10 August, and another hundreds of thousands of discussions building on Weibo as of 18 August.
To retain enthusiasm, Lululemon supplements the campaign by featuring individual stories of several KOLs, extending the definition of intimate relationships to include kinship, friendship or even just simply love of oneself, responding to the pursuit of a more diversified interpretation of romantic relationships amongst today's Chinese consumers.
"In intimate relationships, there is love, but there will also be confusion", said Li in a post endorsing the campaign on Weibo, "Yet, it's precisely because of this confusion that we continuously explore how to love, allowing the relationship to gradually take on its unique form and attain a positive state."
"That is the capacity of love, something that must be practiced little by little. The closer the relationship, the more this holds true," Li continued. Li's sharing has prompted many to re-explore their relationships, sparking conversations about how to maintain independence, discovering a sense of security and balance and compromises in a close partnership, and more.
Lululemon earns praise as "a brand with emotional resonance" with its sensible combination of activewear and love psychology. The traction gained by Lululemon once again shows the appreciation from Chinese consumers of the educational value that brands can bring in their marketing.
As the demographics are more active in re-discovering themselves and their surroundings, efforts that can resonate with them from inside are more likely to be applauded. That means businesses who can demonstrate their understanding of consumers' psychological needs have a better chance of winning over their target audience.