From "failed" real estate venture to hipster haven
Sat in the North of the Chinese port city of Qinhuangdao in Hebei province, some two hours away from the capital city of Beijing, on the rise is niche tourism hotspot Aranya.
The beachside community is a product of the cultural tourism real estate project developed by the local authority in 2013 with the name originating from Sanskritic meaning "a place of tranquillity to find your true self", a nod to its position as a "lifestyle brand".
Up until 2015, Aranya had been regarded as a "failed" asset with little recognition at home. However, Internet advancements soon became a salvation for the real estate venture, and it was only after a short architectural film featuring one of the community's landmarks, the "Lonely Library" which drew in a viewership of over 600 million across all social media platforms, did Aranya became a hipster hangout.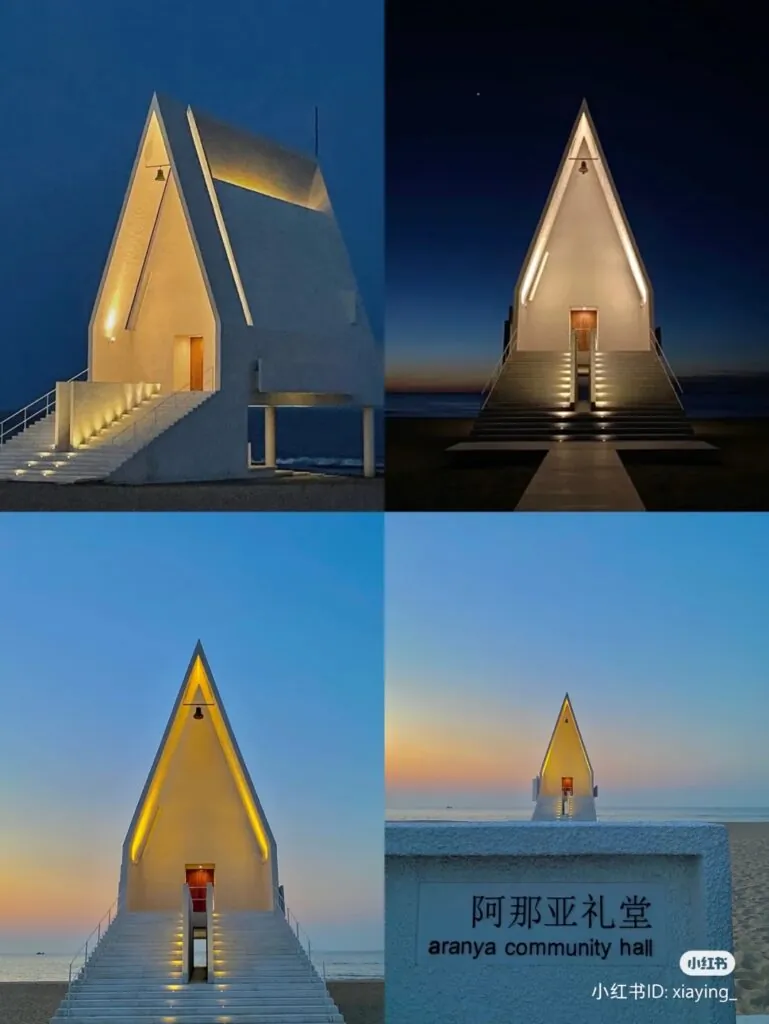 Having been described as a "healing" destination by savvy Gen Z tourists, the spiritual value that it embodies has made it a mental shelter, appealing particularly to the country's middle-class city dwellers who are overstretched by work-life pressure and seek non-materialistic fulfillment through artistic festivals, exhibitions or simply through installations such as the white church on the beach and the mysterious UCCA Dune Art Museum which creates an exotic cultural ambiance.
Brands who have eyed the new tourism hotspot
As the location has risen to become an Internet sensation, propelling the hashtag of "Aranya" to garner over two million views on China's largest lifestyle-sharing Xiaohongshu, brands, in particular, luxury labels seem to have opened their eyes to the commercial value of the emerging sought-after destination.
Tapping into the paradise most recently is French luxury conglomerate Louis Vuitton, who announced they would bring a "spin-off" show for its Men's Spring 2023 collection to Aranya on 16 September.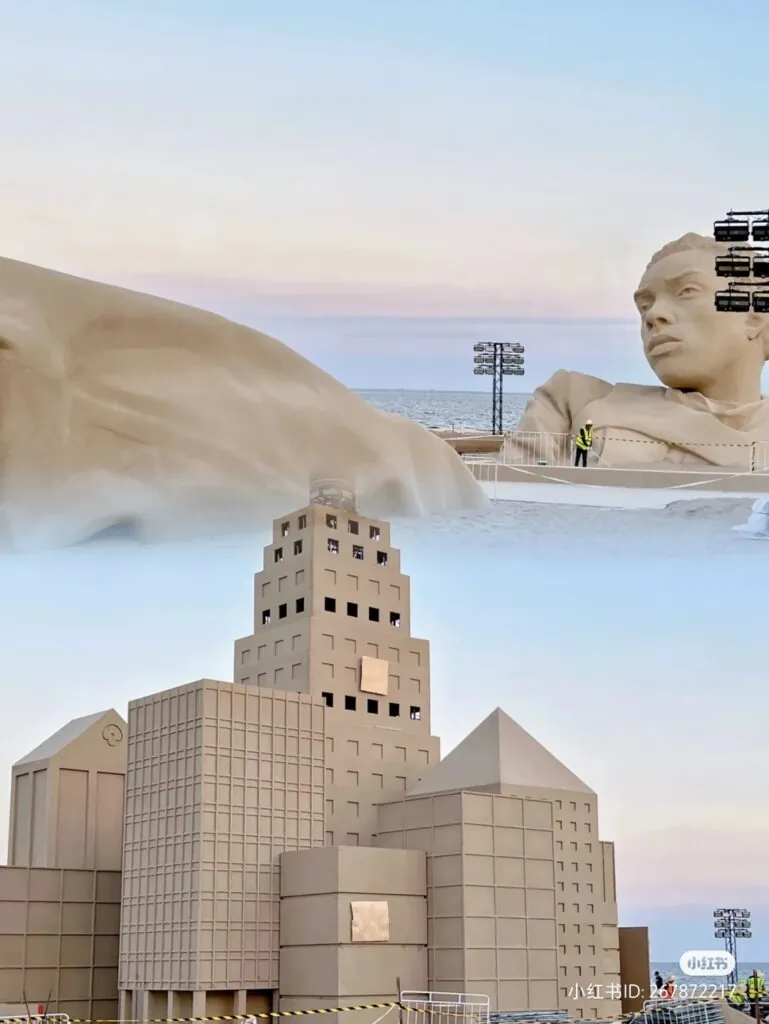 Ahead of the show, the brand has installed a time-limited brand newsstand – the first of its kind in China – in Aranya, where it will present visitors with a series of exclusive travel books documenting iconic architecture from around the world that has been illustrated by international artists, including the Cuba edition, which was created by the Chinese graphic novelist Li Kunwu.
This installation is in alignment with the overall tone of Aranya with its cultural and literary value. An additional collaboration with Manner Coffee, one of China's popular coffee brands, together with special offers including an LV canvas bag for book buyers, has enhanced the concept of the lifestyle while also turning the insertion into a photo hotspot with young hipsters flocking to check in.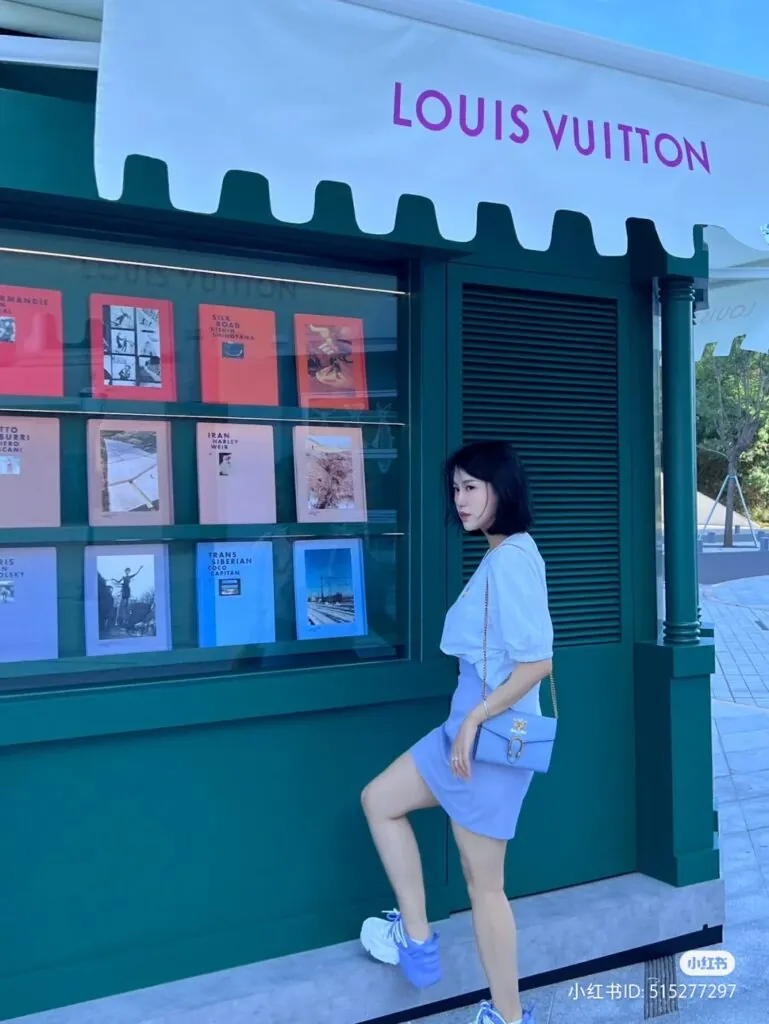 In fact, Louis Vuitton is not the only brand to eye up the new go-to tourism attraction. Almost simultaneously, Italian luxury house Valentino also announced its decision to stage a show at the resort, which is part of the brand's global campaign dedicated to its Pink PP collection.
The exhibition in China is set to kick off on 21 September and runs through October, with plans to cover the venue with the new collection's iconic pink colour, leveraging Aranya's unique architectural characteristics, which has already become a trending topic on Xiaohongshu.
Since its conception, Aranya was not birthed as only a sightseeing spot, it was designed to be a utopian façade that enables a "privileged lifestyle" which is out of touch outside Aranya's walls, but is much desired by many young Chinese shattered by the country's overwork culture. As much as it is appealing to visitors, what draws in brands to the community is its literary properties that provide a base for marketers to curate immersive experiential activities that will resonate with their target consumers both culturally and spiritually.