Key takeaways:
Xiaohongshu redefines new sports by making over China's national sport table tennis with a fashionable edge.
The campaign was in collaboration with Standard Nerds Club, a creative table tennis venue provider, refashioning more than 100 establishments across 10 Chinese cities into playgrounds for table tennis.
A digital competition was also introduced in partnership with Xu Xin, a 2-time Olympic table tennis champion, with a series of Ping Pong themed challenges set to enthuse participants online.
---
China's national sport table tennis, otherwise known as Ping Pong in Chinese, has been given a new lease of life as Xiaohongshu, China's lifestyle-sharing platform launched a campaign to innovate the competitive game with a fashionable twist.
Table tennis – a sport to be played anytime, anywhere
In collaboration with Standard Nerds Club, a creative table tennis service and venue provider, a series of Ping Pong challenges have been brought to places that are close to people's daily lives. Some locations include hipsters' go-to hang outs, community streets, café, pubs, and even surfing beaches and natural woods. Although not traditional venues for table tennis, these give a nod to the campaign tagline which is "Play Ping Pong Anytime Anywhere".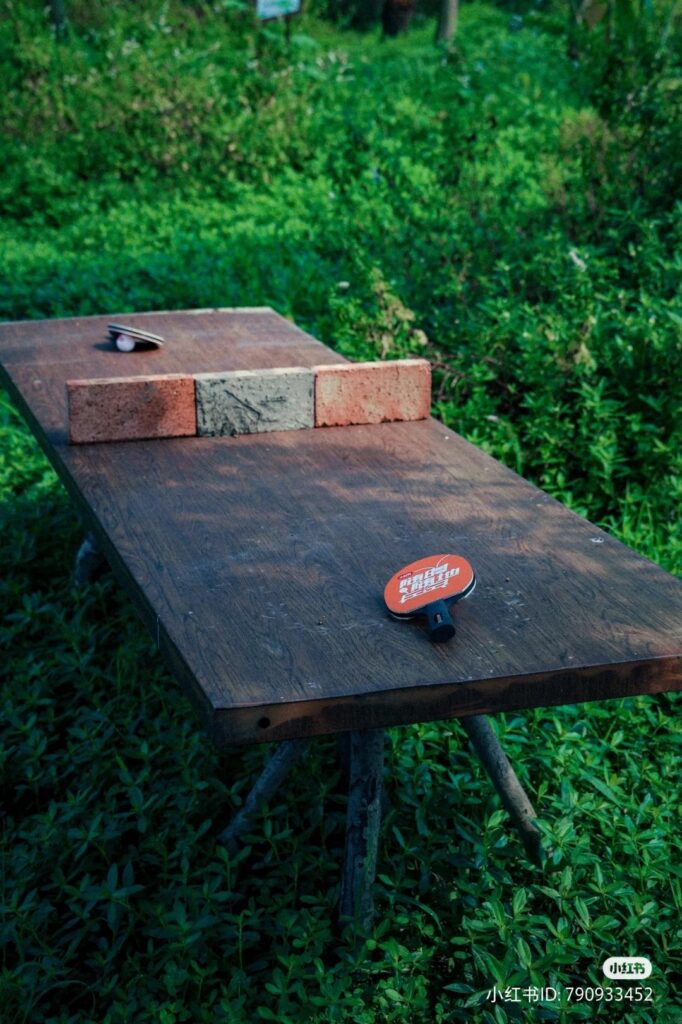 Running from 9 July to 26 August, the campaign is joined by over 100 establishments across 10 cities including Beijing, Shanghai, Chengdu, Xi'an, Wuhan, Chongqing and more. While capitalising on the partner's network in various locations, Xiaohongshu leveraged Standard Nerds Club's artistic expertise to refashion traditional table tennis gear, imprinting balls and tables with eye-catching patterns and slogans. Also provided are resized mini versions of equipment and customised balls that provoked further curiosity amongst visitors.
A dedicated campaign page has been set up which is embedded in Xiaohongshu, accessible through search words including Ping Pong. Users can select their nearest event venue through the page and participate in a range of activities at corresponding sites, with challenges including bouncing balls, and pair competitions. Winners will be awarded with a tailor-made Ping Pong ball, while more Ping Pong-themed merchandise is available for users who share content online.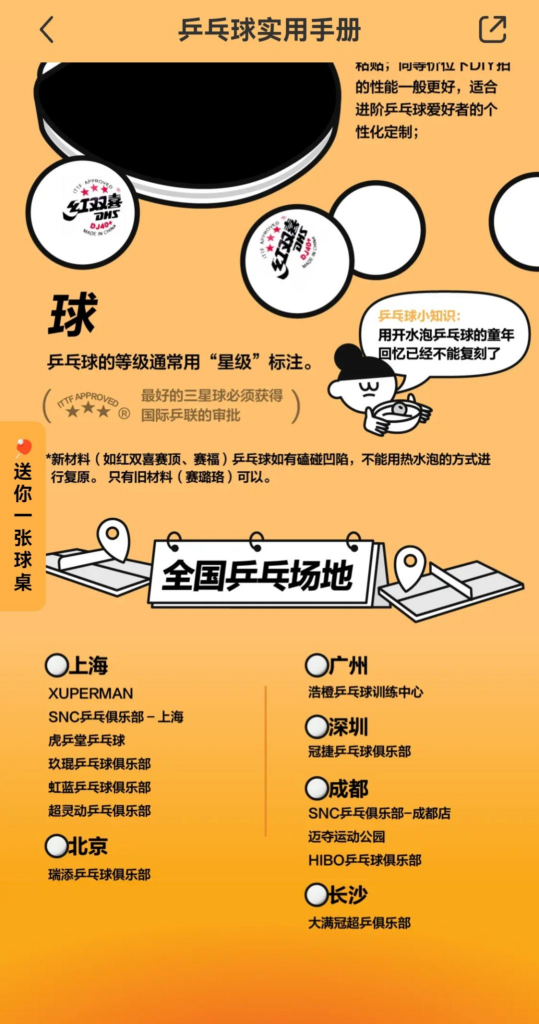 By bringing the activity of table tennis into varied scenes, Xiaohongshu is able to enrich the play experience of the sport. It allows the platform to tap into the diverse interests of today's young people, such as surfing, glamping, and city walking, leveraging these Gen Z trends to achieve the campaign's goal, which is the "renaissance of the national sport of Ping Pong".
A digital competition fuelled by legendary table tennis player
To further enthuse participants, Xiaohongshu also teamed up with Xu Xin, one of China's respected professional table tennis players, and Xuperman, which is Xu Xin's personal table tennis and lifestyle brand established earlier this year as the 2-time Olympic champion prepares for his retirement.
This partnership gave birth to a digital competition with a total of five rounds featuring different Ping Pong skills scheduled between 14 July and 17 August. Users are encouraged to document their challenge journey and share using campaign hashtags, with the opportunity to win a Xuperman professional Ping Pong paddle signed by Xu.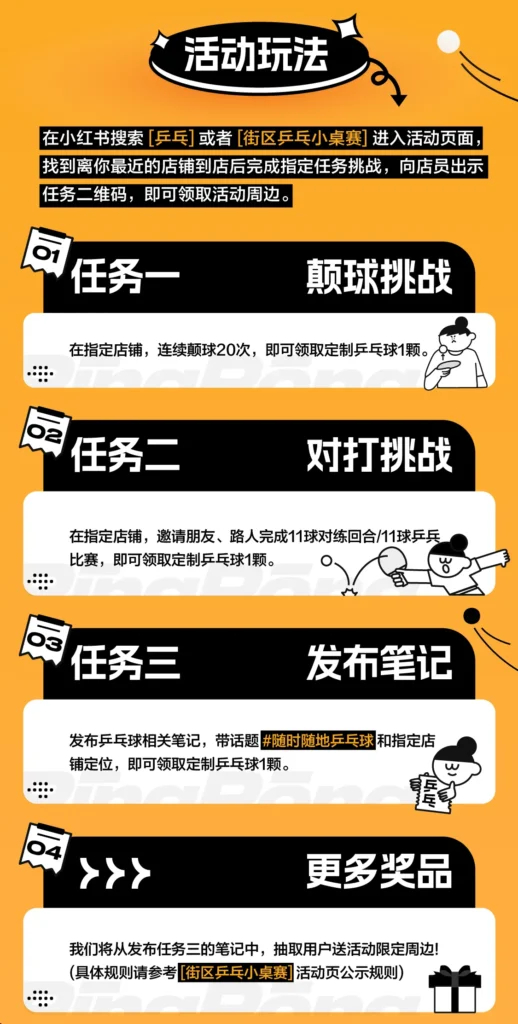 The series of efforts by Xiaohongshu has so far been well received by the target audience with the campaign hashtag drawing in over 575,310 views as of 22 August on the platform. With the venues being diversified, the sporty session has been flavoured by those trend chasers with streetwear and beach outfits, replacing traditional table tennis uniforms. Puppies were also amongst players as dog walkers joined the street carnival.
By extending the practice areas and integrating the national sport with broader cultural trends followed by young Chinese, Xiaohongshu has redefined the concept of new sports while creating opportunities for traditional events to re-engage with the young demographics. The move once again demonstrates the potential of Xiaohongshu; a trendy and inclusive online community, generating synergy across domains, incubating new trends while facilitating growth for other parties involved.