Key takeaways:
Shiseido Travel Retail partnered with China Duty Free Group to launch an online-to-offline campaign, leveraging Web3 advancements to boost awareness of its NARS exclusive travel collection.
A metaverse world has been curated through WeChat's mini program, where two virtual human beings are at the front of the digital journey.
To enable a seamless omnichannel retail experience, the offline pop-up in Hainan was equipped with interactive screens, allowing visitors to discover products customised to their personal needs.
---
Shiseido Travel Retail has teamed up with China Duty Free Group (CDF) to launch an omnichannel beauty experience in the tourism hotpot of Hainan in an attempt to drive awareness of its travel exclusive products. Entitled 'Light the Way', under the spotlight is the brand's prestige cosmetic brand NARS and its new collection, which comprises the brand's bestsellers, novelties and a CDF-Exclusive Set.
Running from 31 July to 29 August, a dedicated mini program elevated with metaverse features is set up on Tencent's super messaging app WeChat, serving as a pathway to connect the virtual universe with offline pop-ups happening across Hainan during the promotional season, while gaining extra online traction through CDF's digital channels.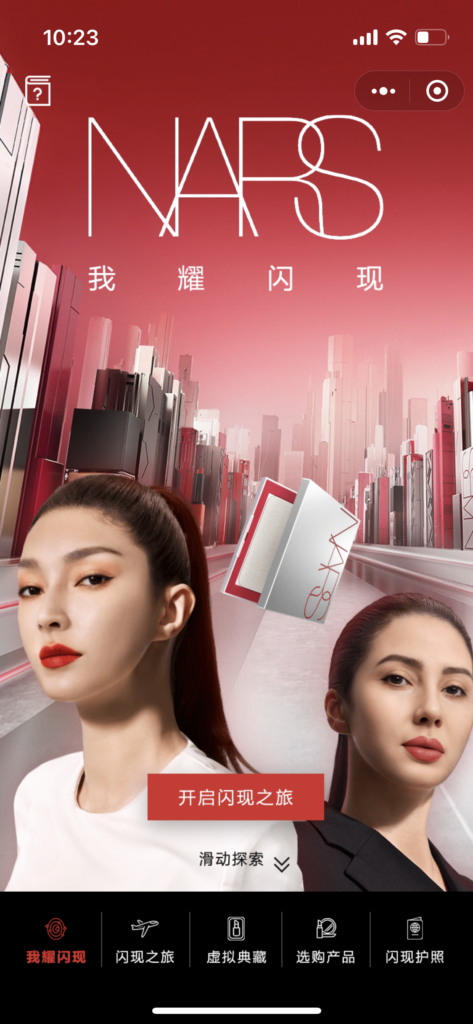 Explore travel retail in the metaverse
The digital journey is fronted by virtual human beings AjA and MonoC. AjA is characterised as "a sporty enthusiast" with a passion for fashion and beauty who guides users through an immersive augmented reality (AR) experience. MonoC, meanwhile, is described as a "Metahuman Artist" who brings inspiration to the NARS digital collectibles.
To access the metaverse space, users are invited to create a "NARS Passport", which acts as a virtual identity that tracks users' activities and corresponding points as well as limited-edition digital collectibles that can be redeemed from points earned.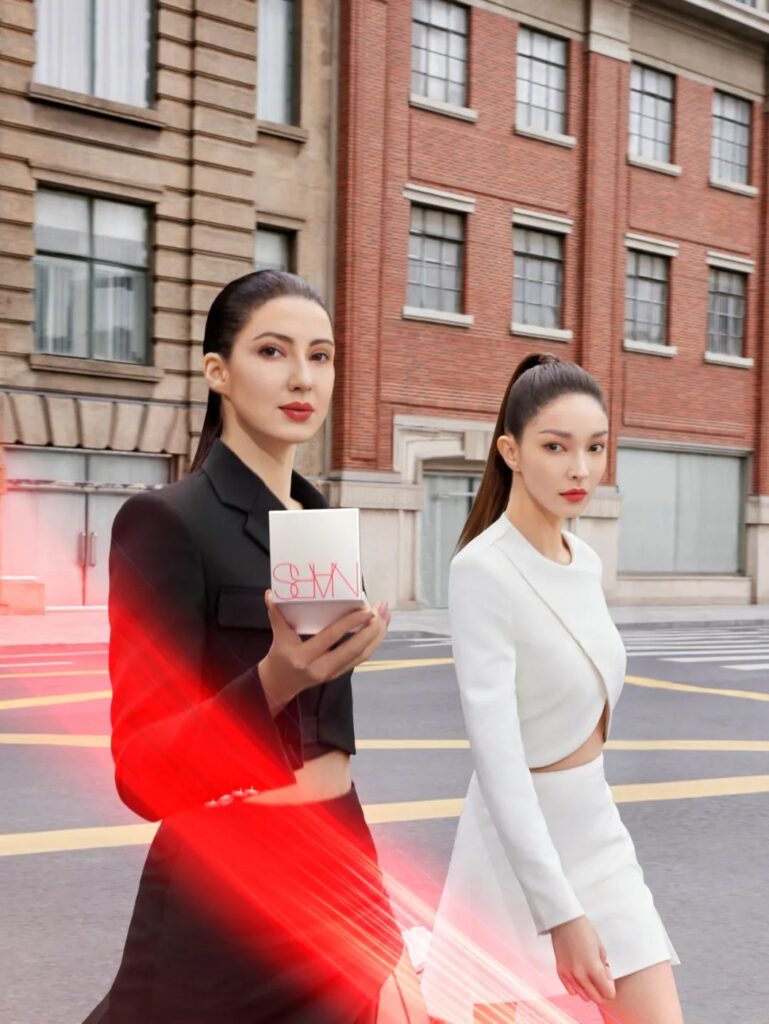 Users can explore the virtual universe through AR interactions, for example, virtual makeup try-on, but they can also earn points by completing tasks via digital channels such as watching the campaign video, sharing the mini program with friends, embarking on a treasure hunt for specific NARS products in the futuristic space or by visiting an offline outlet at CDF Sanya International Duty Free City.
Bridging the gap between online and offline
To further the endeavour in creating a seamless online-to-offline retail experience, the NARS pop-up introduced an 'Aura Detector', which is led by the virtual human being AjA. Visitors are encouraged to discover their own "aura" or quality through an interactive screen where product recommendations are available based on the aura detecting result. The aura reading transforms the colour of the pop-up, creating an exclusive ambiance for customers and photo opportunities too, while also catering to consumers' pursuit of uniqueness and individuality.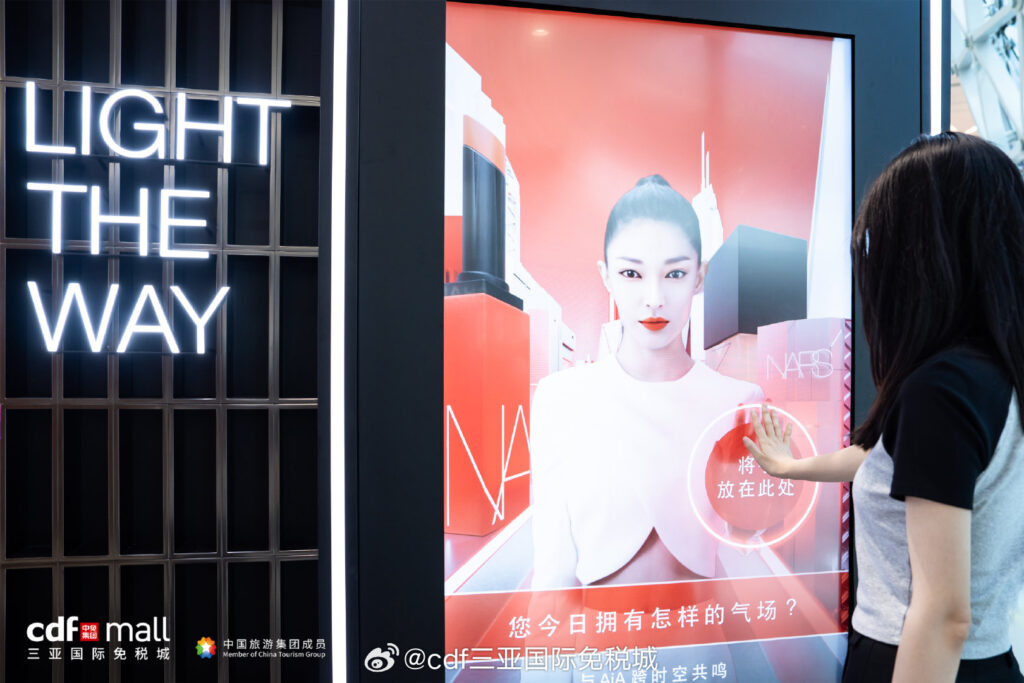 In addition, Guo Junchen, a Chinese singer and actor who is also NARS' brand ambassador was engaged in the omnichannel campaign, with a visit by Guo to the NARS pop-up being one of the highlights. The 25-year-old was joined by several other KOLs and presented in the brand-led livestream session with CDF on 10 August, generating another wave of excitement amongst the influencer's fans, which is some 13 million on China's microblog mecca Weibo.
These series of efforts have resulted in the campaign hashtag "NARS Light the Way" to garner over 13 million views on Weibo as of 14 August. The activation also serves as an example of how to leverage Web3 technologies to innovate travel retail experiences and to facilitate brands' in strengthening their omnichannel strategies, and therefore, their engagement with the tech-savvy Chinese consumers.