Key takeaways:
Chinese fitness platform Keep jumped at the hit movie Fengshen to initiate an online running event.
The digital initiative coincided with the "Keep 88 Sports Festival"; a campaign dedicated to National Fitness Day with a focus on offline activities.
Leveraging its revenue generator – Keep medal system, two "exclusively crafted" medals featuring key characters of the film have been introduced to spur participation.
---
Unleashing the synergy between Fengshen and the fitness sensation
As 封神  (fēng shén) , or better known as Creation of The Gods I: Kingdom of Storms (a movie based on China's most well-known classical fantasy novel Fengshenyanyi) hit 1.7 billion RMB (234.19 million USD) at China's box office as of 7 August since its release on 20 July, Keep, a Chinese fitness app has jumped on the bandwagon by initiating an online running event in collaboration with the latest blockbuster.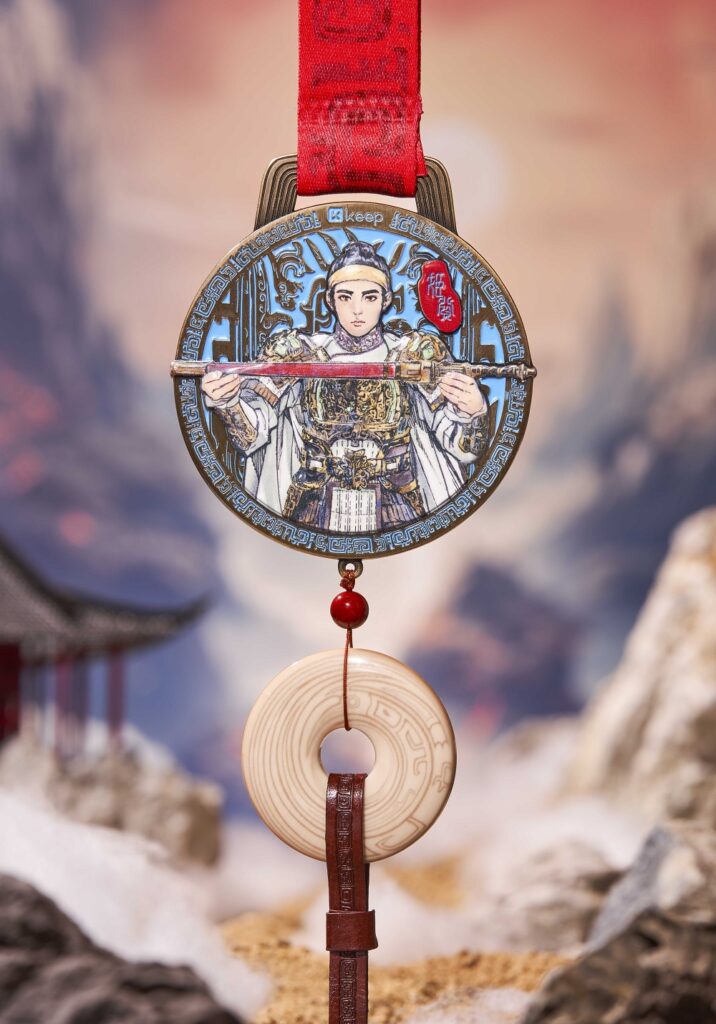 Launched on 9 August, the digital event coincided with the "Keep 88 National Sports Festival", another initiative which was introduced by the platform in celebration of National Fitness Day on 8 August, and saw offline activities taking place across major cities including Beijing, Guangzhou, Qingdao, and Hangzhou.
With the official competition scheduled to kick off on 25 August, the platform is now enticing the public to complete a 3-kilometre running challenge by 30 September with two "exclusively crafted" medals featuring three of the film's main characters: Jifa, Yinjiao and the malevolent fox spirit Daji up for grabs.
It is understood a virtual gift package will also be awarded to successful challengers, which includes a 3D virtual badge; an exclusive online finisher certificate which documents users' online fitness journey; an online running map that record's users' digital running route, and online stickers that caters to users' social need of sharing their accomplishments with friends, as well as the pursuit of "a sense of ceremony".
By doing so, Keep is able to create synergy from the hype around Fengshen and the platform's existing medal mechanism, which has proven to be an effective monetisation tool for Keep and was rumoured to have generated 500 million RMB (68.88 million RMB) revenue for the business. Despite denial from Keep in response to the widely circulated social media post, the reward system is regarded as a successful business model.
An effective tool for monetisation
The Keep medal is closely linked to users' online exercise records. To obtain one, users are invited to participate in Keep's various challenge competitions with registration fees varying between 19 RMB (2.62 USD) to 50 RMB (6.89 USD). While only a virtual medal is rewarded for those choosing the minimum entry fee, participants who successfully complete extra running missions will be given a physical medal, shrewdly capitalising on the consumer psychology of blogging and sharing their daily activities on social media, turning Keep medals into a social currency amongst China's digitally savvy consumers.
The hashtag "Keep Medal" has garnered accumulated views of 170 million on China's Twitter-like microblogging platform Weibo with another 220 million views on China's lifestyle-sharing space Xiaohongshu. As such, the online medal "showroom" has further encouraged participation in Keep's initiatives.
Amid consumer enthusiasm, the Keep medal has also served as an instrument for brand and IP collaborations. Included are households names, such as Hello Kitty, Honor of Kings, Coca-Cola, and other hit movies such as The Three-Body Problem and the most recently sought after Barbie. These collaborative endeavours would further the appeal of the reward to its over 300 million registered users with the majority being the young, who embrace new trends.