Key takeaways:
Mistine, a Thai beauty brand that entered China in 2016, soon rose to be the best cosmetic brand on Tmall, smashing an annual sale of one billion RMB ($151.3 million) just one year after its entry.
Having gained traction in China's beauty sector, Mistine soon rushed into the emerging sun protection market, becoming the go-to for China's sunscreen seekers.
The brand's early summer campaign has strengthened its status as a "National Beauty Brand" in the lucrative market, hitting an accumulated media exposure of 1 billion views.
---
The rise of the beauty market disrupter in China
Having entered China in 2016, Mistine, a 34-year-old cosmetic unicorn from Thailand has soon disrupted the Chinese beauty market with its affordable high-quality products ranging from hair and skincare to perfume on top of its specialities in beauty.
While the brand's value of "tropical vitality" has made it particularly appealing to the younger generations, thanks to its deep understanding of dilemmas facing makeup wearers living in the tropical areas, the brand's prided "long-lasting water-and-sweatproof" makeup offers have become sought-after, drawing in organic recommendations on Chinese social media including popular Gen Z lifestyle-sharing community Xiaohongshu.
While expanding its footprint in China by joining Watsons, a beauty care chain store, Mistine seems no stranger to China's digital landscape, laying out its online ecosystem upon its entry by landing on e-commerce platforms such as Tmall and VipShop.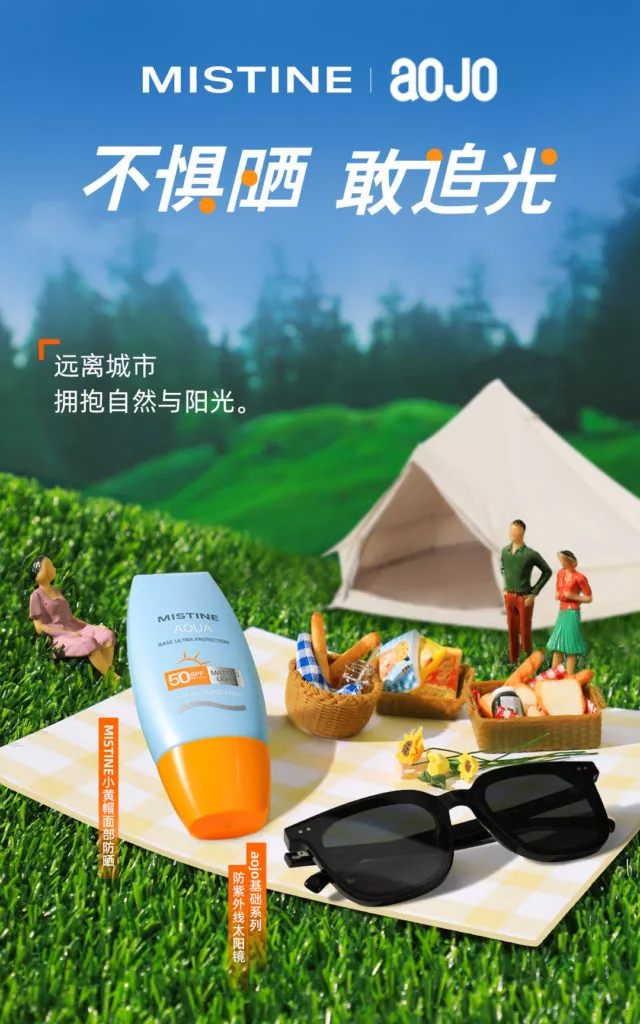 With such decisive action, the brand hit 10 million RMB ($1.5 million) sales on its first Double 11 Shopping Festival in 2016 and defended its title as the best cosmetic brand on Tmall two years in a row after pulling off an annual sale of over 1 billion RMB ($151.3 million) in 2017.
After taking a foothold in the cosmetic section in the lucrative market, Mistine is swift to respond to the growing demands for sunscreens in the rise of China's sun protection market. With a tropical gene, Mistine once again wins over young Chinese consumers, as the brand became the go-to for 33.1% of sunscreen shoppers in 2021, which is far above the industry average.
Decode China's Gen Z sunscreen fever
To strengthen such a market position, Mistine has been stepping up its efforts in the new race, with the early summer campaign being the latest move. Although China has not yet officially entered the summer season, Mistine has fired the first shot of this year's sunscreen promotion as early as March in the country where a growing awareness of sun safety has been developed amongst the young generations.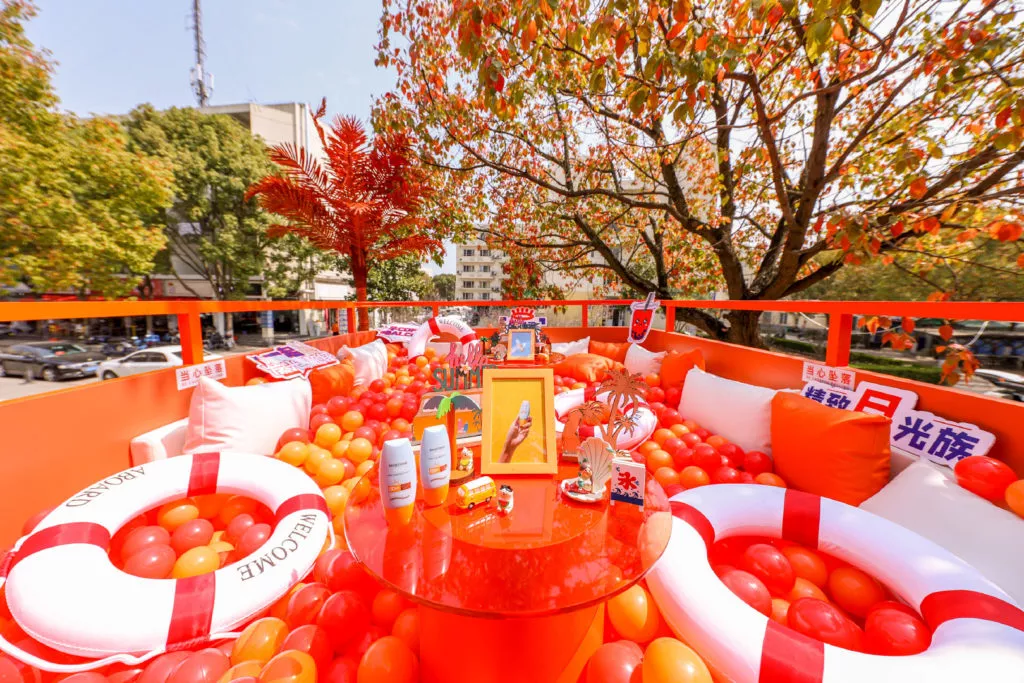 Under the tagline "No fear, go chase the light", the first collaboration between Mistine and Tmall Super Brand Day (a brand-specific mega-sale through special events and exclusive perks that was introduced by one of China's e-commerce giants Tmall) recorded a whopping accumulated online view of one billion, which also helped the brand knock out the top seller under Tmall's sun protection category.
Behind the momentum is a multi-layered campaign that revolves around the Gen Z demographics, which has been demonstrated by engaging Wu Lei, one of the beloved Chinese post-95s actors, as the brand ambassador for its sunblock products, to having turned university campuses into the campaign running ground.
Wu also goes by the name of "Cycling Lad" which is known to his more than 43 million young fans on Weibo (China's biggest microblogging site), out of his love for cycling. Therefore, the outdoor activity enthusiast is deemed as compatible with the product image, furthering Wu's celebrity appeal with the announcement of Wu becoming Mistine's sunscreen ambassador drawing in over 350 million views within the first 24 hours.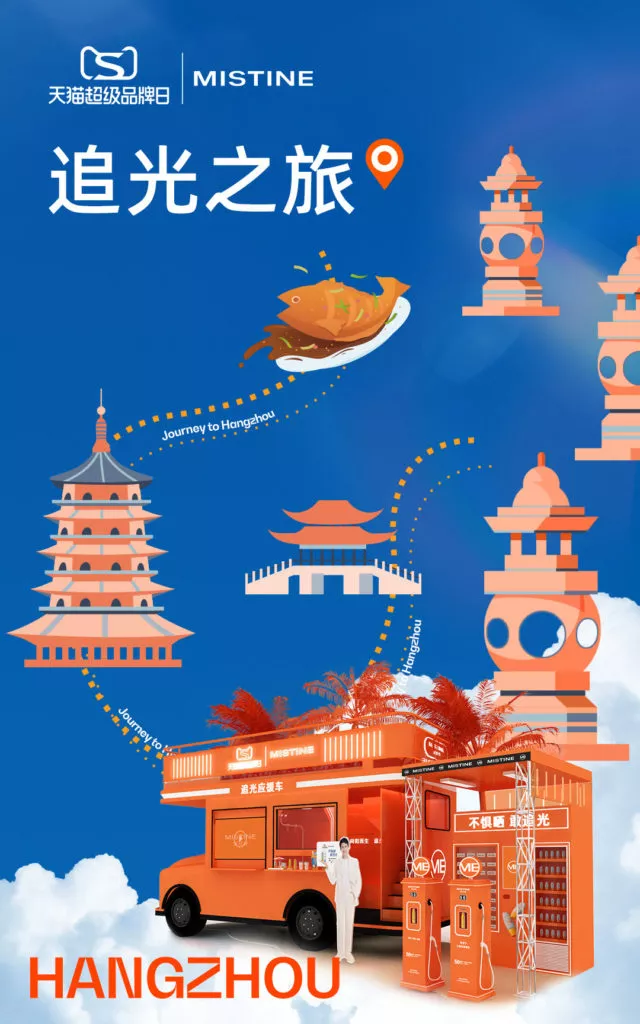 While Wu's presence continued to create buzz on social media, Mistine made hay while the sun shines by collaborating with Gen Z hubs including official WeChat accounts of over a hundred Chinese universities and student societies. And the online sensation was extended to offline with Mistine driving campaign camper vans into universities in four major Chinese cities including Shanghai, Hangzhou, Guangzhou, and Wuhan.
These mobile stores not only brought the brand's special sunscreen offers to Gen Z's doorstep but also provided them with a summer-themed playground for experiences such as beach sunbath on top of the vehicle. The interactive experience was coupled with cool drinks from its collaborative partner Cha Bai Dao (one of China's favourite tea drink brands), which fuelled user-generated content, thus, furthering the campaign's online exposure.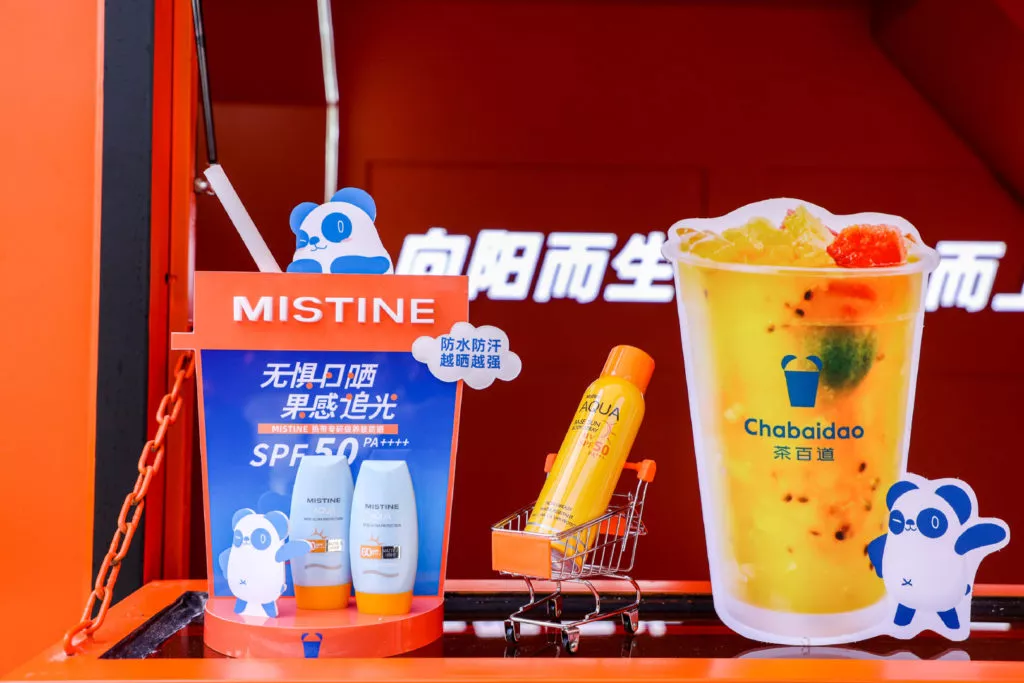 In addition, it also involved youth who are regarded as role models in industries from travel and music to skiing and motorcycle to share their experience in self-exploration and self-accomplishment. These direct conversations with the Gen Z crowd not only appeared to be a more effective approach to delivering the brand's value to the target audience but also helped the brand to enhance an intimidating relationship with its consumers through stories that resonate with the young generations.
Moreover, the success of this campaign has strengthened Mistine's status as dubbed "National Beauty Brand" outside of its homeland and become another ladder for the brand to leverage its own niche in sun protection to build up its fame in one of China's thriving industries.