Key takeaways:
• The total revenue of the Chinese health supplement industry reached 1 trillion RMB ($153 billion) in 2021.
• Traditional Chinese health supplement manufacturers are experiencing a digital transformation to catch up with the ever-increasing need in the market.
• Newly established health supplement brands are embracing diversified and tech-based strategies to attract younger age groups.
---
As more Chinese people start to pay attention to their health in recent years, health supplements are getting more popular than ever before. Trying to maintain health within daily life has become an attitude for many Chinese young people. Instead of getting bubble tea or coke to reward themselves after a long day's work, many are choosing traditional Chinese herbs soaked in warm water.
According to a recently published report showcasing the Chinese health supplement industry, it is estimated that the total revenue for the industry reached 1 trillion RMB ($153 billion) last year. The average annual expenditure on health supplement products was 1000 RMB ($152) per household.
People aged between 18 to 35 years old accounted for about 83.7% of the total number. On major e-commerce platforms, honey, wolfberry, protein powder, and herbal drink are among the most popular health maintenance products for Chinese Gen-Z and millennials.
In the past, people who are trying hard to maintain health were always equal to the "aged group", meaning parents or grandparents. It is not the case anymore – young Chinese people are taking it very seriously now. However, even though Chinese people have a long history of using traditional health supplements, there are not many staple choices in the market which can constantly attract young people.
What can be learned from other Asian supplement manufacturers when catering to the need of the young generation?
When it comes to Asian health supplements, many people will think about Japanese barley leaf products or Korean Red Ginseng products. Especially if you are a K-drama fan, it is easy to find main characters drinking a handy pack of Korean Red Ginseng extract when they need some energy boost.
Among all Red Ginseng, the most famous one is Cheong Kwan Jang. It is said that its red ginseng extract helps boost the immune system and energy level, promote blood circulation, and support memory function. With its successful marketing strategy (mainly by sponsoring K-drama) and the wide popularity of K-pop culture, Cheong Kwan Jang has attracted customers from more than 40 countries.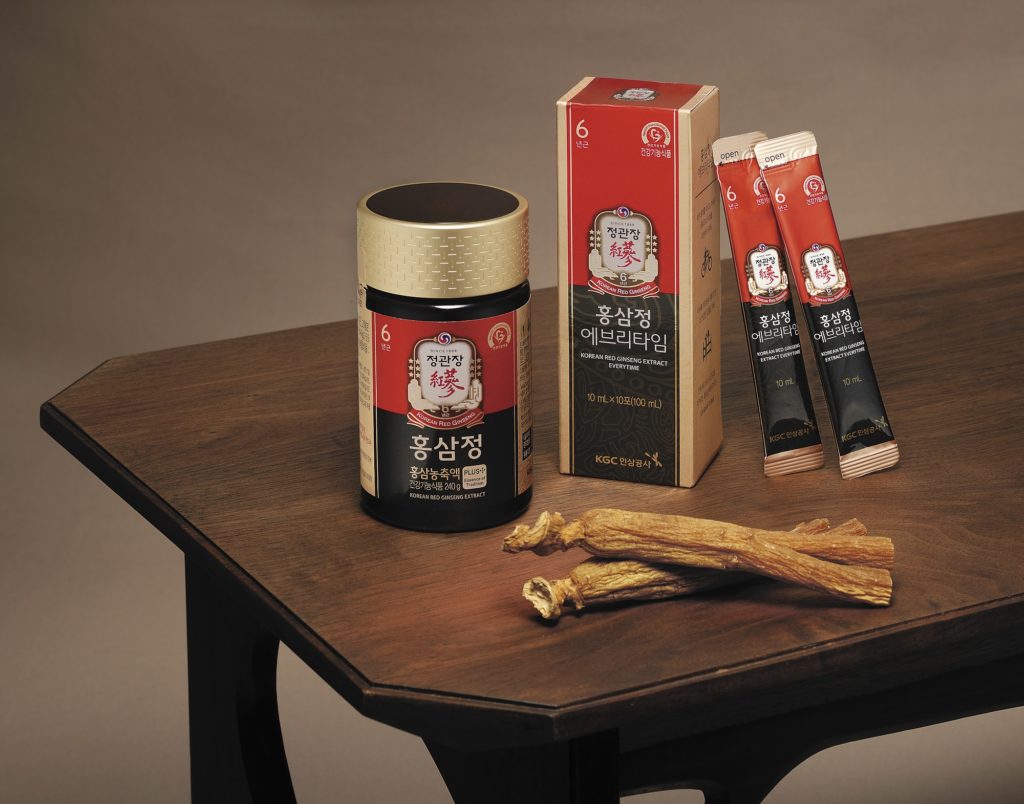 The introduction of new handy "EveryTime" packaging even made a sales breakthrough with the number reaching 200 million packs in 2019. According to the Korea Ginseng Group, people are changing their mindsets and Red Ginseng is no longer considered a health supplement designed just for senior people. Instead, it has now become a handy drink that young people can also enjoy while they are feeling tired.
What is the strategy of traditional Chinese health supplement manufacturers when experiencing the revolution within the industry?
Dong-E Ejiao, a household name for Chinese people in the health supplement industry, is repositioning its best-selling Ejiao products. Ejiao is a type of gelatin that can boost energy and promote blood circulation, ideally for women who just gave birth or have irregular menstruation.
Elder people used to cook Ejiao cubes together with yellow wine, walnut, almond, black sesame seeds, jujube, wolfberry, and rock sugar to make a special kind of Ejiao Cake for winter. However, making proper Ejiao Cakes needs a lot of preparation and patience and young working people don't have time to make it. Also, many young people think Ejiao is way too much as a daily health supplement. As a result, the company has suffered great losses in the past few years.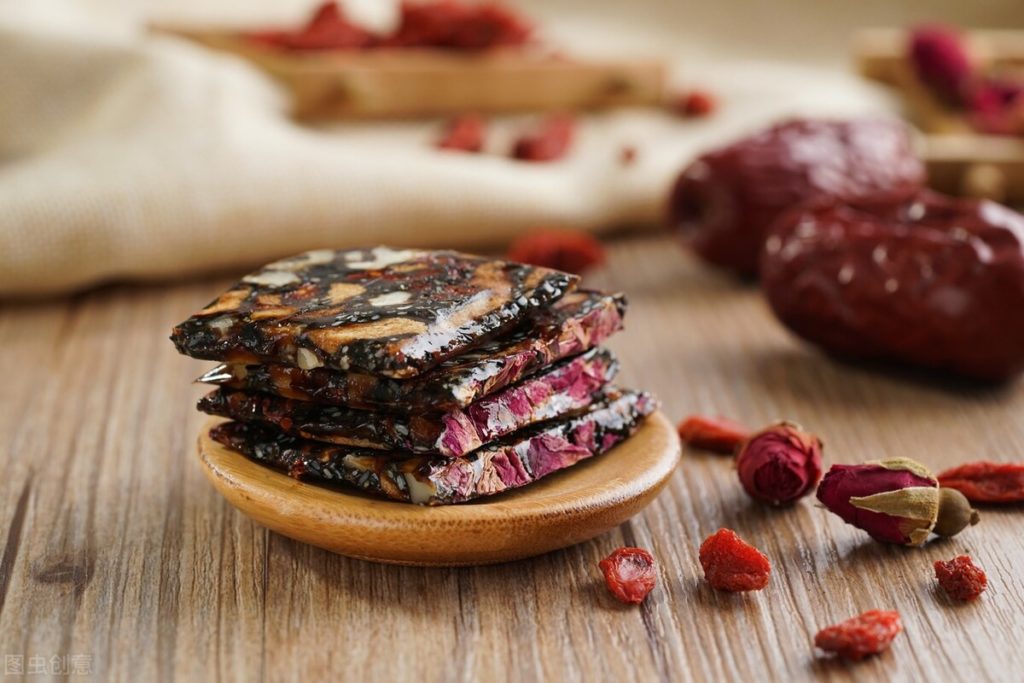 After a transitional phase of reviewing its marketing strategy for different age groups, Dong-E Ejiao has brought new products into the market to participate in the competition between health supplement manufacturers.
From Ejiao milk tea to instant drinks with Ejiao extract, the whole product line becomes more approachable and easier to use for busy people who want extra nutrition intake for daily life. The company also has Ejiao Cake live streaming on its e-commerce platforms to make people more aware of how the cake is produced in its factory. From production to delivery, the freshly made Ejiao Cake will be sent to your home within 24 hours if you are using the Dong-E Ejiao official store.
What is the new competitor's strategy to attract young people?
With the rise of Guochao and people's awareness of self-care, more new brands are crowding into the new market. With different product lines and fancy designs, the most important factors are the taste of the products themselves and consumers' trust in brands.
Compared with already established brands like Dong-E Ejiao, new brands focus more on balancing the nutritional value and the taste (including considering the calories), and ingredients are kept as simple as possible. Generally, new brands are committed to using new technologies to improve the taste while making sure the nutritional value remains the same.
Another interesting point is that some brands deliberately choose a formula matching existing products in the market. The reason for this is to make consumers more familiar with the product and less hesitant when buying new products for the first time. For example, young health supplement manufacturer Neiwen's most popular product is Ginger & Jujube Manuka honey.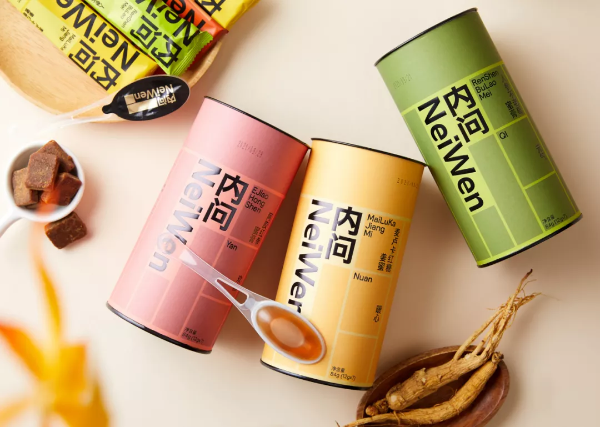 The formula is easy to understand and relate to as the ingredients are widely known as healthy food. It is also not hard to imagine the taste of the product. Since its first launch in October 2021, Neiwen's revenue in the first month reached 5 million RMB ($760,000). The sales of Ginseng products were close to Cheong Kwan Jang's Red Ginseng products on Tmall.
Even though the traditional Chinese health supplement industry is not yet very large, customers are provided with more choices and alternatives with the emergence of new brands. At the same time, consumers who were not used to having traditional Chinese health supplements in the past are trying new products which meet their needs. In the future, if brands want to be irreplaceable in the hearts of consumers, they should focus on combining the well-established Chinese health culture with their brand culture to create a unique oriental health lifestyle.