Key takeaways:
Watsons was once called the "dream factory" for brands to succeed in China.
Watsons China's gross profit plummeted to 1.5 billion RMB ($234 million) in 2021, a further drop from 1.7 billion RMB ($266 million) at the height of the pandemic in 2020.
As e-commerce and new-style beauty shops thrive in China, this once beauty retail giant is losing its power over the Chinese market.
---
Last month, Li Ka-Shing's Watsons announced an astonishingly low gross profit in China (1.5 billion RMB or $234 million), a drop of over 60% from its peak of more than 20%, and 2% lower than 1.7 billion RMB ($266 million) at the height of the pandemic in 2020.
"I used to go to Watsons for almost anything, but now I only go in for a bottle of mineral water when I feel really thirsty", said a young Chinese consumer. Watsons used to dominate China's health and beauty retail industry – it has over 4,000 stores in China and once made record-high sales of 18.5 billion RMB ($2.90 billion) back in 2015 ­– but is now slowly being forgotten. But what is taking away from its popularity?
The power shift – from retailers to brands
Watsons once impressed the world with its speed of opening over 1,000 stores in three years (2016-2019), the equivalent of one new store every day! This was when e-commerce had just started to gain momentum, and around 30% of the population were shopping online ­– the number has since grown to over 70% in 2021.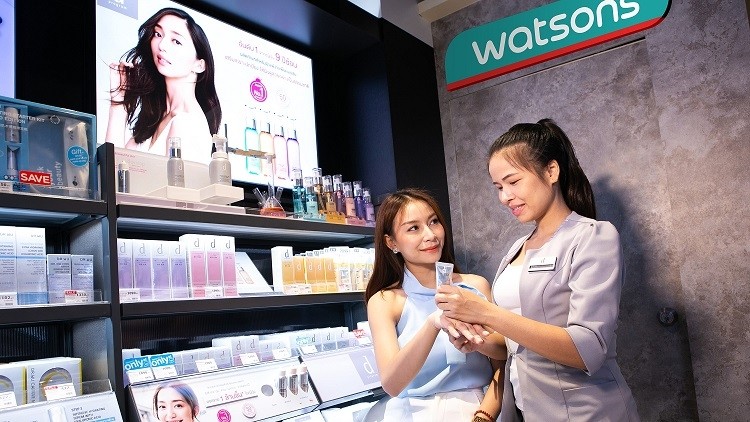 Back then, when people went to physical shops, Watsons had the advantage of helping foreign brands reach local consumers across the country, offering them a one-stop shopping experience. It also became a steppingstone for emerging brands to succeed in China, such as MG (acquired by L'Oréal), My Beauty Diary, and Dr. Morita. Watsons was called the "dream factory" for brands; products sold in the stores offered great exposure and were tempting to shoppers. Such an advantage fortified this health and beauty retailer's great power in the market, allowing it to set demanding rules, including a 20% entry fee and a "knock-out" system based on performance.
However, with online shopping thriving in China, Watsons has gradually been losing its authority. In 2018, L'Oréal's MG left Watsons; an insider indicated the real reason was a disagreement on how to share profit, and MG's leaving served as a deterrent to others. E-commerce and live shopping platforms are giving brands more exposure than ever and releasing them from the high entry fee and tough elimination rules.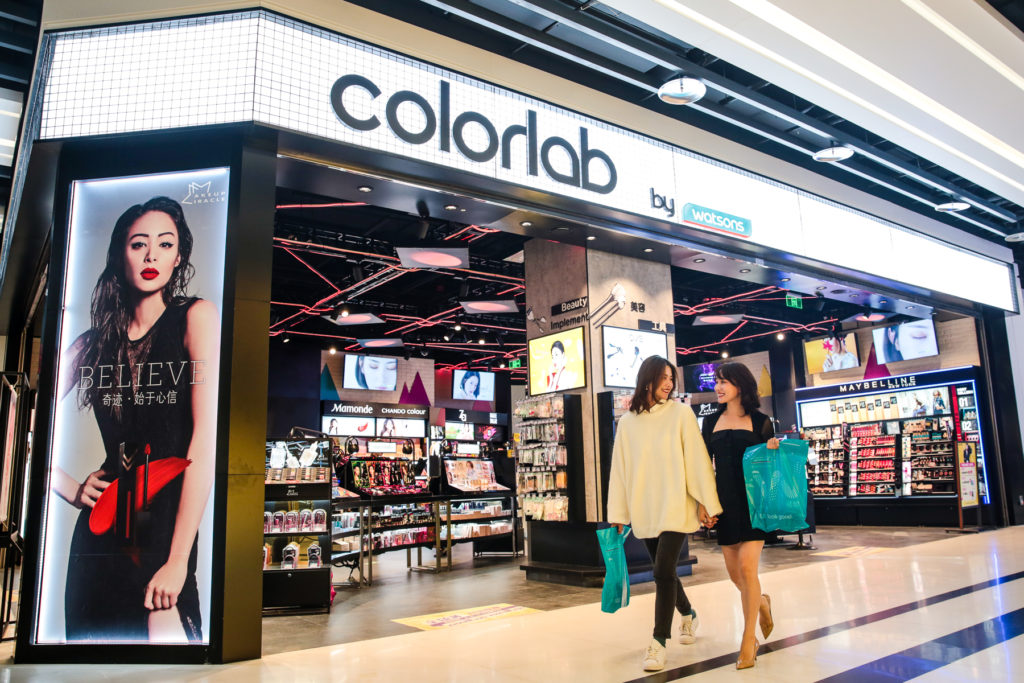 Moreover, new style beauty stores are springing up across China, which is particularly attractive to trendy domestic brands and with zero entry fee. THE COLORIST, a rising-star beauty shop, achieved a record daily footfall of 14,000 and generated more than 200,000 RMB ($31,307) of sales from one store in a single day.
Give the consumers what they want – easier said than done
Watsons, of course, did not sit aside and do nothing. They responded quickly in community shopping, putting forward the idea of O+O instead of O2O in 2018. From personalised products pages on online mini-programs, to unmanned and AR shopping experiences in person, as well as "flash delivery" services, Watsons strives to meet consumers' needs in both the virtual and real world. Their hard work eventually paid off; that year, the retailer's sales increased by 10 per cent year-on-year, Watsons China's first positive growth in three years.
Ge Shunlan, Watsons' general manager, once said, "When they [the consumer] need something, we will deliver". It doesn't matter if you call it the New Retail Era or the O2O Era; what matters is the change in consumers' behaviour – which is always a challenge for the retail industry.
However, it is always easier said than done. To deliver doesn't necessarily mean a well-delivered result. Watsons is seemingly rushing to deliver what the digital era promises but is comprising on the quality. The online shopping community replicated the already controversial hard selling technique in their physical stores, resulting in many consumer complaints about calls and social media messages from unknown numbers.
Its online shopping functions also look as if they were implemented brashly. As of 30 March, a major consumer complaints platform received over 8,000 messages about Watsons, most of which were related to online shopping. However, this was far from the worst; Watsons' live shopping event in January left them in a PR crisis.
Never have we seen so much emphasis on changing and adapting to new trends. It is easy to fall into the trap of chasing imaginary deadlines and be distracted from the actual issues. Understanding the needs and delivering them require in-depth analysis, planning and debriefing. No one can give a correct answer for when they should do what, and it seems that what really matters is identifying what is missing within the business and knowing if it is ready to make a change.