Basking in the sun is probably deemed one of the biggest joys during a sunny summer by most Westerners. Chinese people, however, especially women, often seek options to cover themselves to avoid sun exposure. Such consumer demand is as a result of the pursuit of a fair skin tone that is particularly favoured by China's young generations with the belief that the sun's UV rays have negative health impacts, with accelerated aging being the biggest concern.
While traditional sun protection businesses, such as sunscreen brands continue to benefit from Chinese people's dislike of getting a tan, sun-protective clothing and accessory makers are emerging market players, making up the so-called "hard sun protection" market.
It is reported that the market scale of "hard sun protection" products reached 27 billion RMB ($4.22 billion) on one of China's largest e-commerce platforms Tmall in 2021, double compared to the year before. Items including wide-brim sunhats, sun-protective gloves, sleeves, and masks have become outing essentials for urban Chinese women on sunlit days.
Unlike sunblock such as lotions and creams, those "hard sun protective" products are wearable. Thus, they provide the added value of fashion on top of the original function, which also gave birth to the "sun protection dress" – a topic that has seen more than 299,000 relevant notes created by users on China's largest lifestyle-sharing platform Xiaohongshu.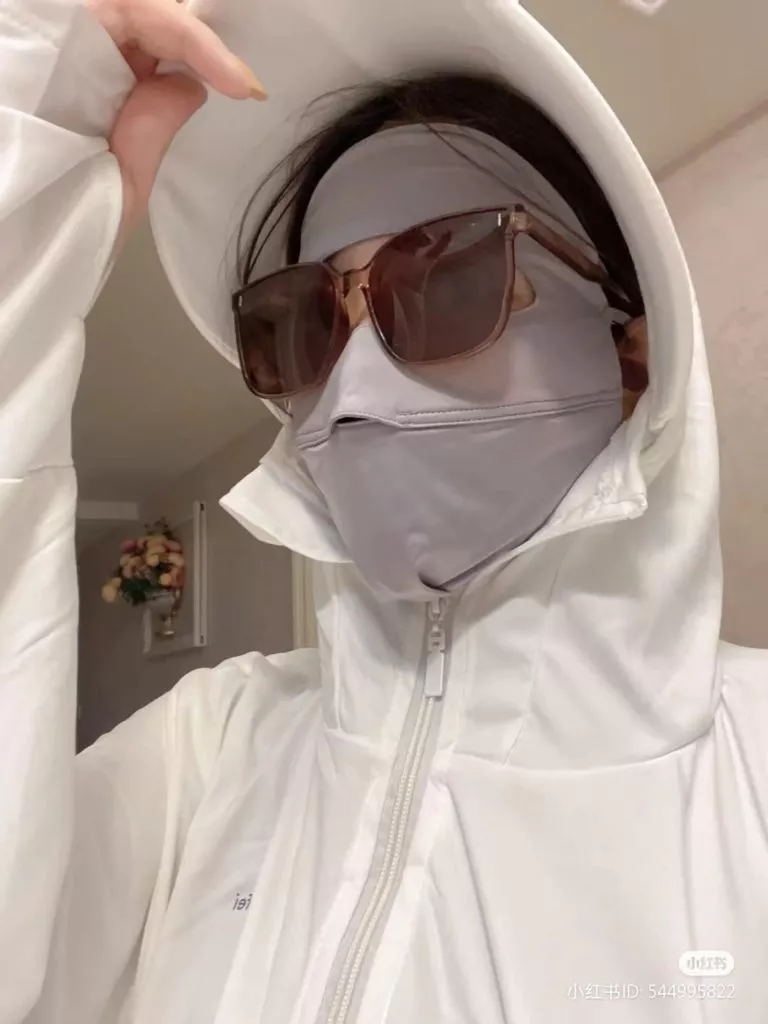 While new players have been dashing to jump on the bandwagon, existing brands have been evolving with these consumer demands. Included are OhSunny, the first Chinese brand dedicated to functional sun-protective wear, and Banana Under, a Hangzhou-based business specialised in making sun umbrellas. Both have been stepping up their efforts by refashioning their original specialties and diversifying their product lines.
While OhSunny saw a three-fold increase in sales generating 600 million RMB ($93.85 million) at the end of 2021, Banana Under, having achieved a revenue of 2.4 billion RMB ($375.38 million) last year, is ready to take the title of "China's first sun protective stock" with its recent application to the Hong Kong Stock Exchange.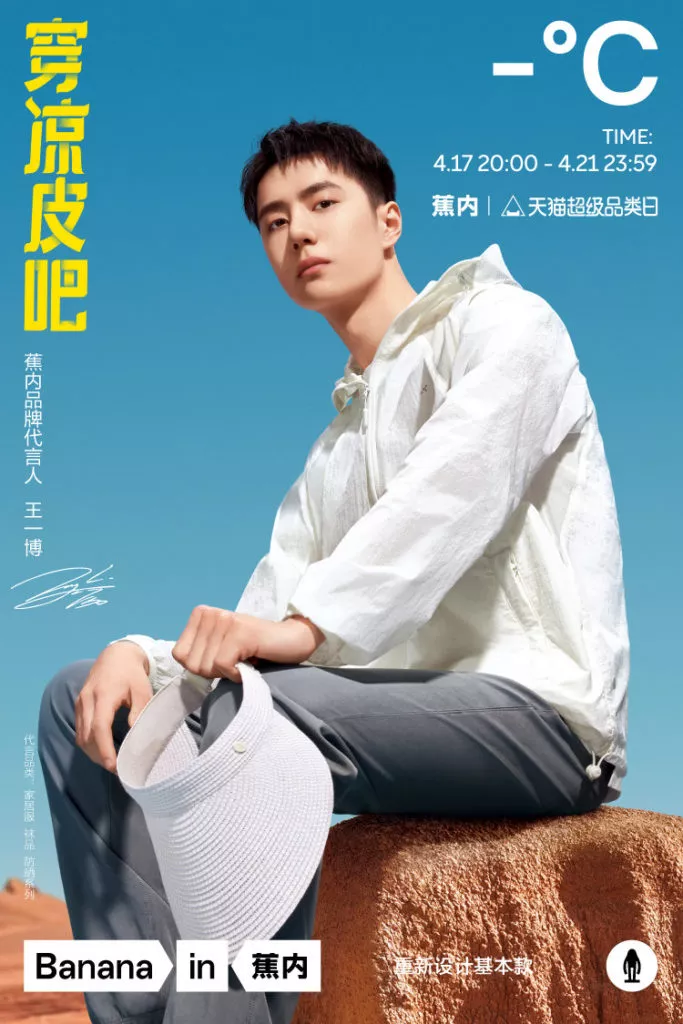 In addition, Bananain, China's favourite lingerie brand, has become the latest to tap into the battle of opposing tans. Under the tagline #WhyWangYiboisNotAfraidofSunshine#, the brand engaged one of China's beloved celebrities Wang Yibo, who wears its latest drops including a sun-coat and a hat. The hashtag has garnered more than 140 million views since its launch on 17 April, while sales of Wang Yibo's same-style hat soon hit 10,000 units on Tmall.
Join our newsletter