Key takeaways:
Dewu App's latest campaign leverages the popularity of the Love Nikki-Dress UP Queen game to attract their target audience, mainly Chinese Millennials and Gen Z. 
The campaign is focused on engaging young consumers with a series of activities related to beauty and fashion, offering them the opportunity to win prizes and coupons.
The Dewu App provides a comprehensive platform for beauty and fashion, offering users a range of services, including makeup tutorials, product reviews, and social networking.
---
E-commerce and social media app Dewu, also known as Poizon, recently launched a campaign in collaboration with China's popular Love Nikki-Dress UP Queen game. 
The campaign, which started on February 25, allowed users to participate in three activities on the app, namely "Warm Makeup", "Warm Fashion Outfit", and "Warm Outfit OOTD". Users who participated in any of the activities were eligible to receive up to 1206 diamonds and thousands of RMB worth of coupons. In addition, the Dewu App also gave users the opportunity to have their high-quality makeup designs featured in the popular Love Nikki-Dress UP Queen game.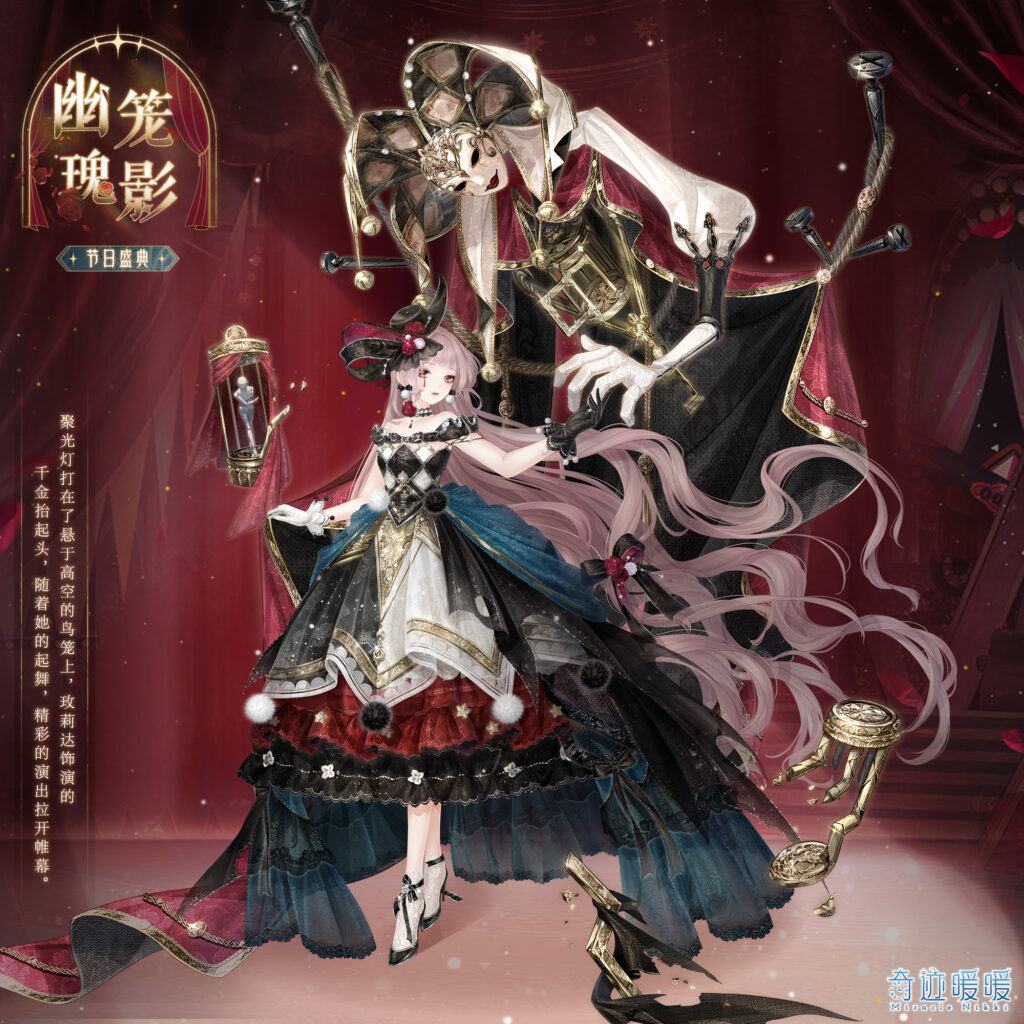 In China, Love Nikki-Dress UP Queen is a popular fashion game app that allows players to create and customize their own virtual fashion models. Players can choose from a vast collection of clothing, hairstyles, and accessories to create unique looks and participate in challenges and competitions with other players.
The app has gained immense popularity (and 10 million+ downloads) among young users – mostly females – aged 6 to 25 in China due to its engaging gameplay, visually appealing graphics, and regular updates with new clothing and accessories. Across all platforms, the various versions of Miracle Nikki and Love Nikki have grossed a total of over 140 million USD. 
Additionally, the game's success has also led to the creation of a thriving online community, where players can share their creations, connect with other players, and discuss the latest fashion trends. By leveraging the popularity of Love Nikki-Dress UP Queen, Dewu is hoping to attract more users and make a name for itself in the beauty and fashion industry.
China's emerging e-commerce and social media fashion app
In the ever-evolving world of e-commerce, the Chinese e-commerce app Dewu has made waves by gathering a large number of young consumers (mostly post-90s) who accounted for over 75% of its user base in 2020. These young people, primarily residing in first-tier cities and coastal areas, are the driving force behind online consumption and are setting the course for future developments in the digital economy.
They are not only eager to try new things but also keen to exchange their consumer experiences with peers and seek out memorable shopping experiences. The app's main features and available products are specifically tailored to cater to the tastes and preferences of Chinese Millennials and Gen-Z, making it a popular destination for the young and trendy.
The Dewu app is a beauty and fashion platform that offers a variety of services and products to its users, with an "authenticate first, ship later" shopping process. The app provides users with access to makeup tutorials, product reviews, and beauty tips from industry experts. Users can also purchase beauty and fashion products directly from the app, making it a one-stop shop for all their beauty needs. 
Additionally, the Dewu app has a community of users who share their beauty and fashion experiences, creating a social network for like-minded individuals. The app's user-friendly interface and comprehensive features make it a popular choice among young consumers looking for the latest trends in beauty and fashion.
Gaming and fashion worlds collide
As of 2020, China's video game industry was worth a whopping 42.17 million USD and is expected to reach 90.52 billion USD by 2027. With such immense growth, many gaming companies are seeking to capitalise on the youth's growing appetite for fashion by delivering exclusive virtual outfits made in partnership with designers or celebrities.
Likewise, fashion brands from all price points can equally benefit from collaborating with video games in China, which is home to the world's largest gaming population of almost 665 million. From mini-games on WeChat to localised playable ads, there are many ways in which brands can engage with China's digital-oriented and tech-savvy generation.
Video games and fashion brands can work together in a number of ways to create a mutually beneficial partnership. One way is through in-game collaborations, where fashion brands create exclusive virtual outfits or accessories for players to purchase and wear within the game. This allows the fashion brand to reach a wider audience and increase its brand awareness, while also providing players with a unique and customizable gaming experience. 
Another way is through real-life fashion collaborations, where fashion brands create limited-edition clothing lines inspired by popular video games or characters. Not only does this create a buzz around the video game but it also introduces the brand to a new audience of gamers who may not have been familiar with their products before. Such collaborations can be a win-win situation for both the video game and fashion industries, as they offer new opportunities for creative expression, cross-promotion, and increased revenue.
All in all, Dewu's gamification and contest marketing campaign stimulates interest and participation in beauty and clothing products, creating a fun and creative environment for young consumers to engage with. The campaign is a great example of how companies can leverage popular games and trends to connect with younger consumers and create engaging content.