Key takeaways:
China's top luxury shopping centre Beijing SKP-S unveiled a Vintage Market that combined an indoor antique exhibition with an outdoor weekend market.
American guitar makers including Gibson, Epiphone and Kramer, were joined by the Chinese record store Li-Pi Records to launch a musical exhibit called Overtones, enhancing a sense of nostalgia.
The event tapped into China's growing appetite for vintage consumption. The hashtag "Vintage" has garnered more than 110 million views on China's fashion bible Xiaohongshu.
---
As the vintage obsession continues to grow amongst China's young generations, Beijing SKP-S, the country's top luxury shopping mall has jumped at the fever by staging a Vintage Market at its deluxe store space. The event ran from 20 March to 2 April and was a combination of a series of vintage exhibitions and a weekend market, where displays of antiquated items were coupled with outdoor activities including live music, camping and darts.
Inside the Vintage Market
To increase the sense of nostalgia, some brands specialising in creating outmoded sentiment were invited, including American guitar makers Gibson, and its two sub-brands Epiphone and Kramer. The three instrument experts were joined by Li-Pi Records, a Chinese record store that is dedicated to vinyl records, giving birth to a musical exhibition known as Overtones.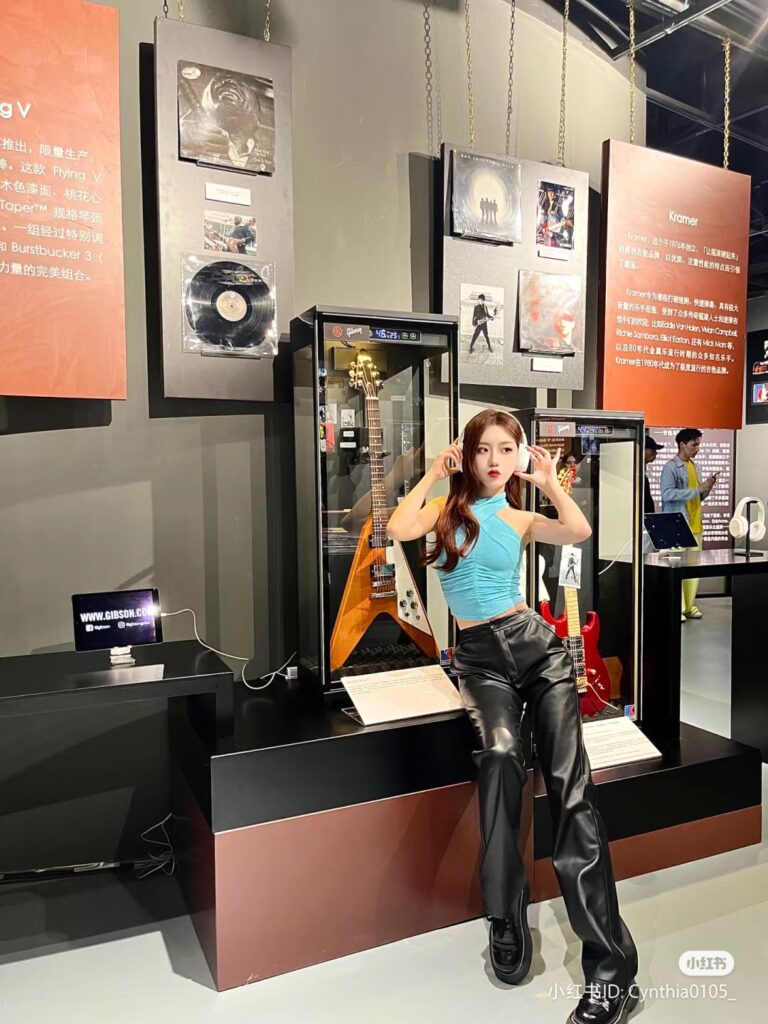 With rock music being at the centre, the exhibition revisited the history of the genre in its birthplace, and its "marriage" with guitar in the late 1940s. A collection of guitars were accompanied by a range of other items documenting some of the iconic rock musicians and their work, including books, albums and the rather retro vinyl composition discs (LPs).
Polaroid, an American company best known for its instant cameras also joined the showcase. Setting up a Vintage Polaroid Camera Museum, the brand exhibited a range of its historical products including retro cameras, which was in strong contrast to the futuristic exhibition space, and therefore, became hugely popular amongst the shrewd visitors due to its photo opportunities.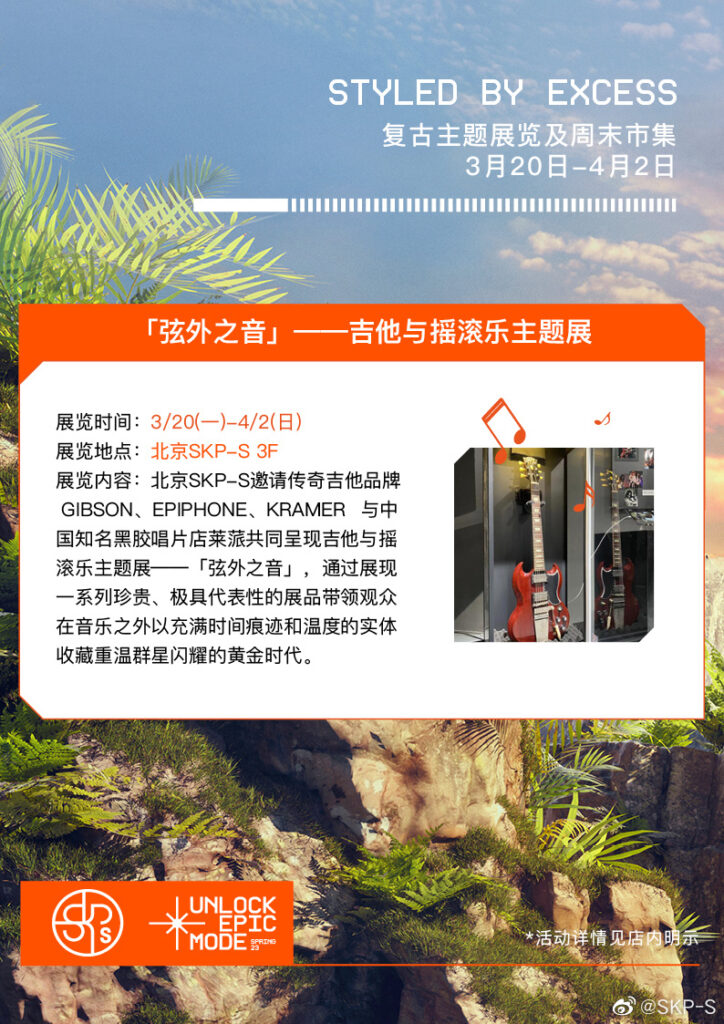 Entertaining the young vintage collectors
The outdoor market, in the meantime, served as an extension of the indoor exhibitions, while also adding to the buzz and liveliness with wider participation from independent retailers, including houseplant designers and accessories and homeware makers. Their presence enriched the visiting experience by bringing additional activities ranging from customising handicraft accessories to co-creating retro-cultural works, with the vibe enhanced by street music in the background.
By curating the vintage market, it shows the luxury hub's intention to leverage the growing appetite for vintage consumption, which has drawn in the Gen Z and Millennials crowds in particular. Such interest is evidenced by the large following of the hashtag "Vintage", which has hit more than 110 million views on China's lifestyle-sharing platform Xiaohongshu, which also functions as a fashion bible amongst China's savvy young demographics.
While vintage fashion appears to be a driving force in the emerging trend, antique items have been catching up fast and has seen more than 100 million views on the platform. In the meantime, vintage markets have also been seen to be gaining steam at a faster speed since Spring arrived, with similar curations bubbling up in other major cities, such as Shanghai, Chengdu, Chongqing and Guangzhou.
With such events becoming the go-to for a Spring hangout amongst young Chinese and more posts documenting the visiting experience flooding the online space, this has propelled the hashtag "Vintage Market" to garner over 1.1 million views on Xiaohongshu.
The latest creation by Beijing SKP-S has undoubtedly fanned the ongoing enthusiasm. Although seemingly not directly related to its luxury portfolio, it is still a smart move as it responds to the interest of the young demographics that the shopping centre and its brand tenants are keen to engage with. As such, SKP-S is able to establish itself as a fashion landmark, boosting its appeal to the target audience, therefore, generating more footfall and enhancing the synergy between the vintage fad and its luxury portfolio.