Fashion retailer Uniqlo, Fast Retailing's subsidiary, entered the Chinese market in 2002 with a store in Shanghai. Uniqlo quickly expanded into many Tier 1 and Tier 2 cities, jumping from 32 stores in 2009 to 387 in 2015.
As of August 2020, the number of Uniqlo stores in China had surpassed that of its home country Japan (767 vs 764). The brand has focused more on Asia's largest economy and described China as the backbone of the group's sales growth, especially following the recovery of the Chinese consumer market after COVID-19. In the first three quarters of 2020, China accounted for 23.5% of Uniqlo's global sales, bringing in a revenue of 362.65 billion yen ($3.51 billion).
Uniqlo has built up a strong following in China by taking an integrated approach to both online and offline marketing.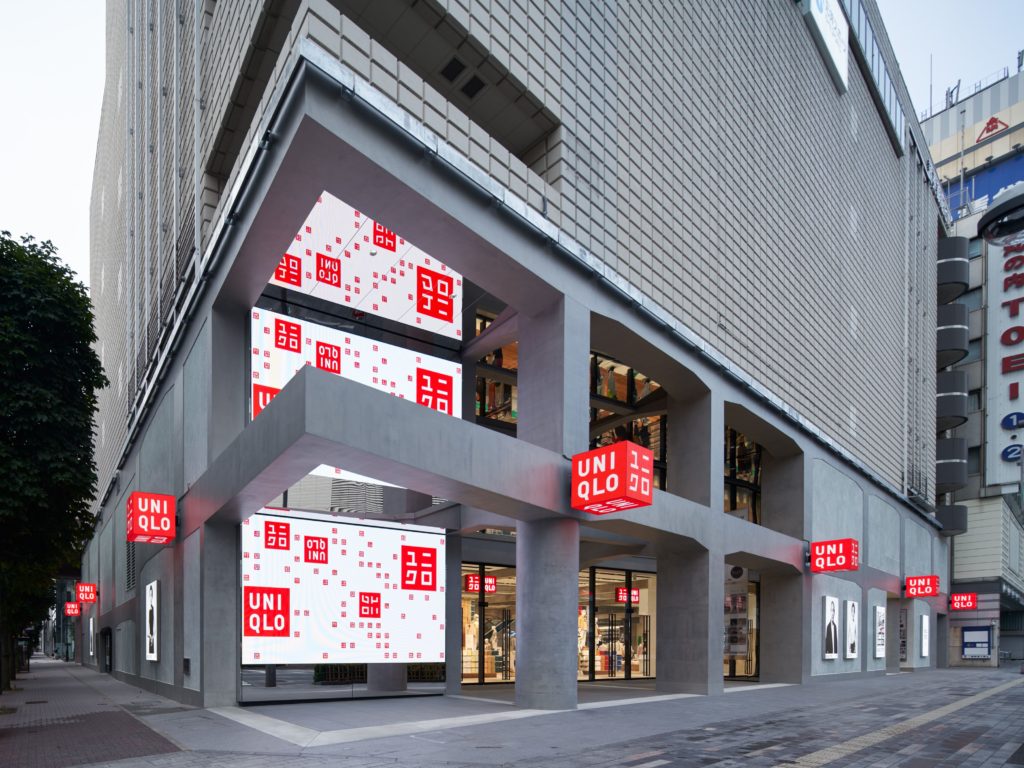 Co-branded UT collections
Co-branding has become a staple for any brand hoping to diversify its audience and appeal to China's young consumers. In 2020, Louis Vuitton and MAC tapped into gamers through collaborations with League of Legends and Honour of Kings respectively. Cross-industry collaborations allow Chinese consumers to access unique, one-of-a-kind products, often at a more affordable price tag.
Uniqlo has embraced the co-branding trend, working with designers, movies, comics and other popular brands. It has become known for its UT collections which are unique print designs that take inspiration from famous brands, franchises, up-and-coming artists and pop culture. UT collections have featured the likes of KAWS, Star Wars, LEGO, Hello Kitty, Disney and MARVEL. However, notably, few Chinese designers or brands have carried out partnerships with the brand. Yet, for young consumers, UT collections provide an opportunity to reflect their identity and express themselves.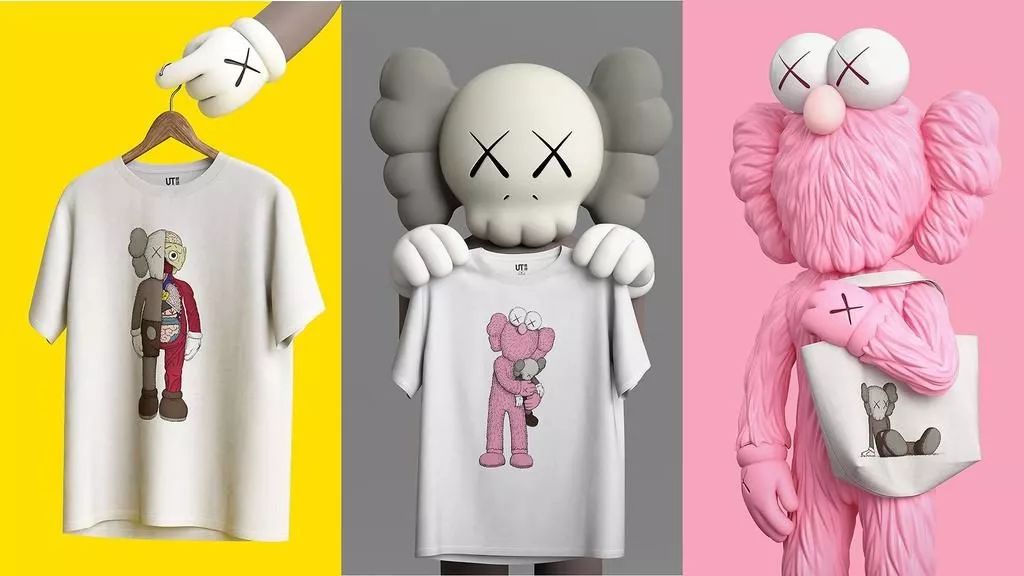 "A simple printed T-shirt can be so much more than a T-shirt as the perfect design can express exactly who you are and what you love".

Uniqlo
Uniqlo doesn't just collaborate with big names. Its niche partnerships have also helped it to win the support of Chinese consumers. In 2018, Uniqlo worked with Japanese manga "Weekly Shonen Jump" to celebrate its 50th anniversary. Together they released fifty-seven anime and manga-themed T-shirts, some of which sold out in one minute on Uniqlo's Tmall store. The limited collection also led to long queues in many offline stores.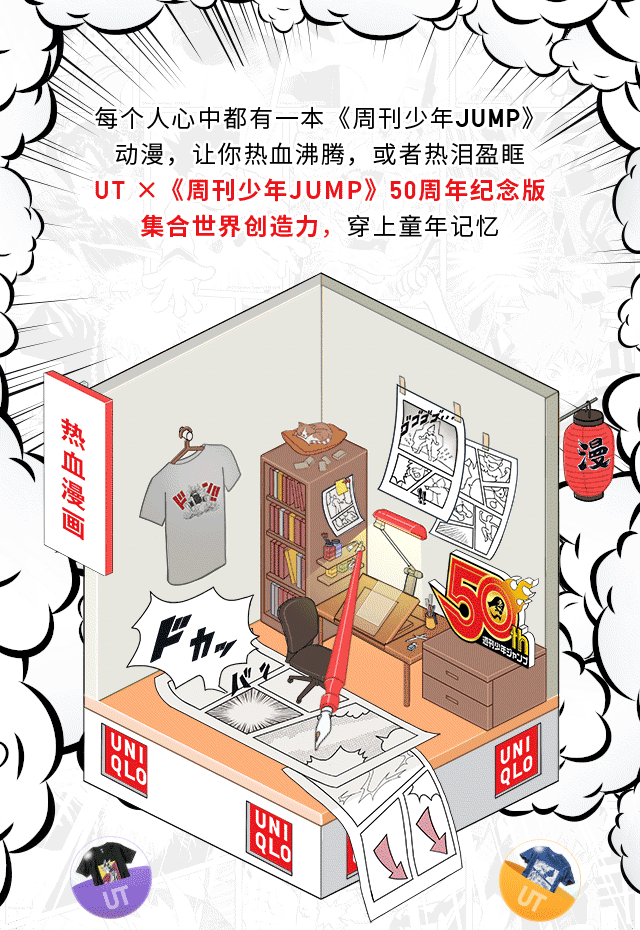 Manga and anime are extremely popular in China and take many post-90 consumers back to their childhood when they would watch animated shows and read manga. Uniqlo appealed to nostalgia marketing in one of its latest UT collections featuring popular cartoon Peanuts drawn by the artist Yu Nagaba, which received high engagement on Xiaohongshu.
Affordable, good quality products
The brand distinguishes itself with its innovative high-quality products, such as its HeatTech range which uses thin and comfortable fabric to produce warm and cost-friendly clothing.
According to the Chinese marketing platform Digitaling, the main factor why Chinese consumers purchase from Uniqlo is because of its balance between affordability, quality and fashion. They think that Uniqlo's quality is higher than competitors, such as Zara and H&M.
Integration of online and offline shopping
Uniqlo noted changes in the way that Chinese consumers behave and shop, and have adapted their marketing strategy accordingly.
Uniqlo has digitalised its offline stores with screens explaining the practical benefits of its fabric and products. The brand has tried to create a strong connection with consumers by displaying its values and philosophy on the wall of every store. Uniqlo has also increased the convenience of shopping in-store with advanced self-checkouts. These allow customers to put the products they want directly in the checkout area without the need to scan barcodes.
Chinese customers have become more accustomed to using recommendations and information found on Chinese social media (Weibo, WeChat, Xiaohongshu etc.) to inform their purchases instead of browsing in offline stores. As such, Uniqlo has invested heavily in digital marketing and e-commerce in the hope that Chinese consumers will be more likely to actively share information about its products on social media, spurring sales both online and offline.
The brand was a forerunner among global fashion brands to use e-commerce channels when it launched its Tmall flagship store in 2009. It has since amassed 23.74 million followers and Uniqlo also has a strong presence on Chinese social media:
Weibo "Uniqlo" – 29.81 million followers
Weibo "Zhongcaoshe 种草社" – 21.98 million followers
Weibo "Uniqlo online official store" – 14.24 million followers
Xiaohongshu – 240,000 followers
Douyin – 3 million followers
Uniqlo's focus: quality, digital, creative
Uniqlo has become well-established in China and has differentiated itself from other fashion retailers with its focus on quality and co-branded collections. It has leveraged digital, technology and creativity in Chinese market and has responded quickly to the digitalisation of commerce and marketing in order to maintain its advantage.
---
Read more: