A love-themed festival is a perfect opportunity for brands to appeal to consumers by developing an original and well-thought out campaign. BUT sometimes brands just get it wrong.
For Chinese Valentine's Day or Qixi festival, which falls on August 25 this year, Balenciaga launched a special campaign and released limited-edition handbags. However, the campaign hasn't won over the hearts of Chinese consumers but, instead, has stirred up a controversial discussion online because of its tacky design.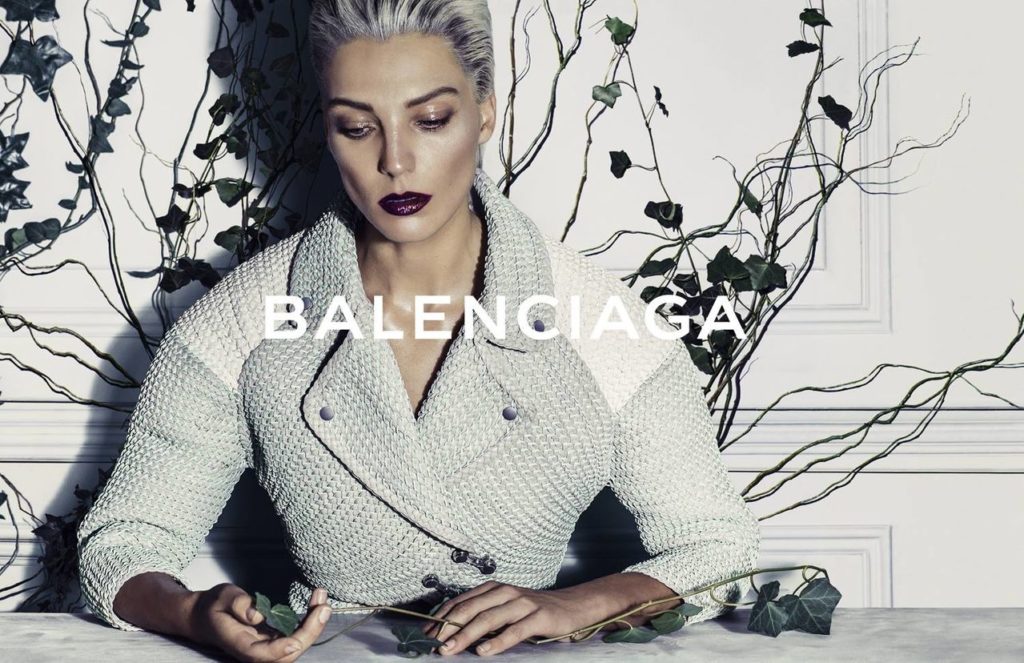 Balenciaga is known for its luxury handbags and shoes and is owned by the French company Kering Group, which also owns luxury brands Gucci and YSL. As with other Western fashion brands, Balenciaga intends to increase its presence in China as Chinese consumers are set to contribute almost two thirds to growth in luxury spending globally.
Balenciaga releases limited edition handbags for Qixi
Balenciaga hoped to increase its brand awareness and expand its audience in China with its Qixi campaign.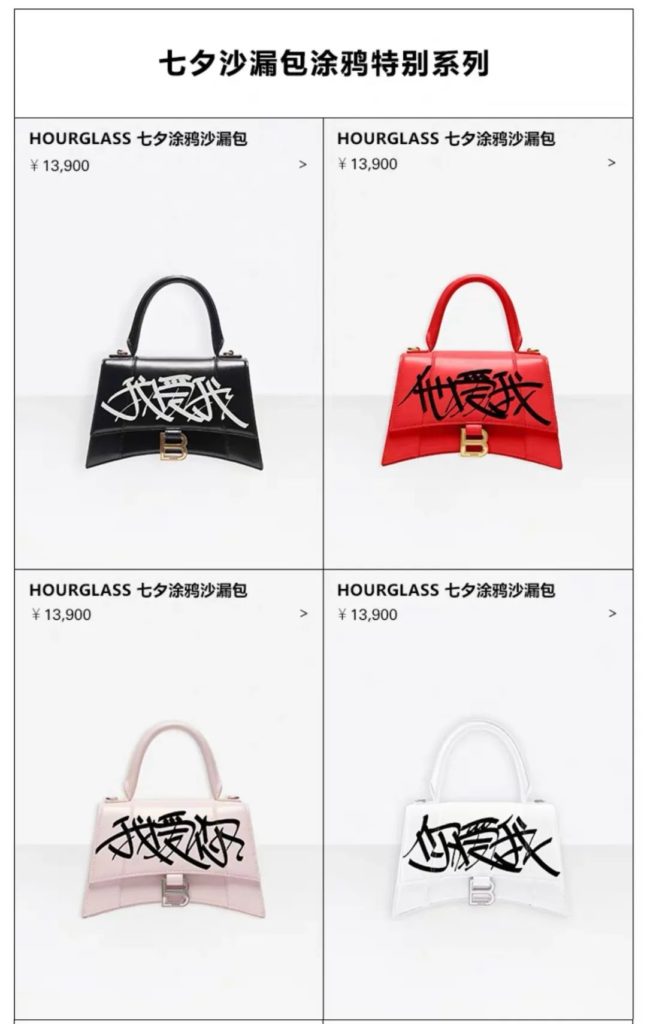 In early August, Balenciaga released four limited edition handbags which cost 139,000 RMB each. The bags were embroidered with Chinese characters, such as "I love me", "he loves me", "I love you" and "you love me". They are available on Balenciaga's Tmall flagship store and promotion for them has only been done through Tmall, and, not on any of the brand's other social media channels.
In adverts promoting the new products, there are two Chinese models posing in front of scenes of butterflies, red flowers, hearts and waterfall with mountains. These typically old-fashioned backgrounds were reminiscent of the gaudy style fashionable in rural China two decades ago.
Negative outcry on Chinese social media
Since the launch of the campaign, there have been many heated discussions on social media. The hashtag of "Balenciaga's Qixi campaign is too tacky" has hit over 200 million views and has been discussed 23,000 times.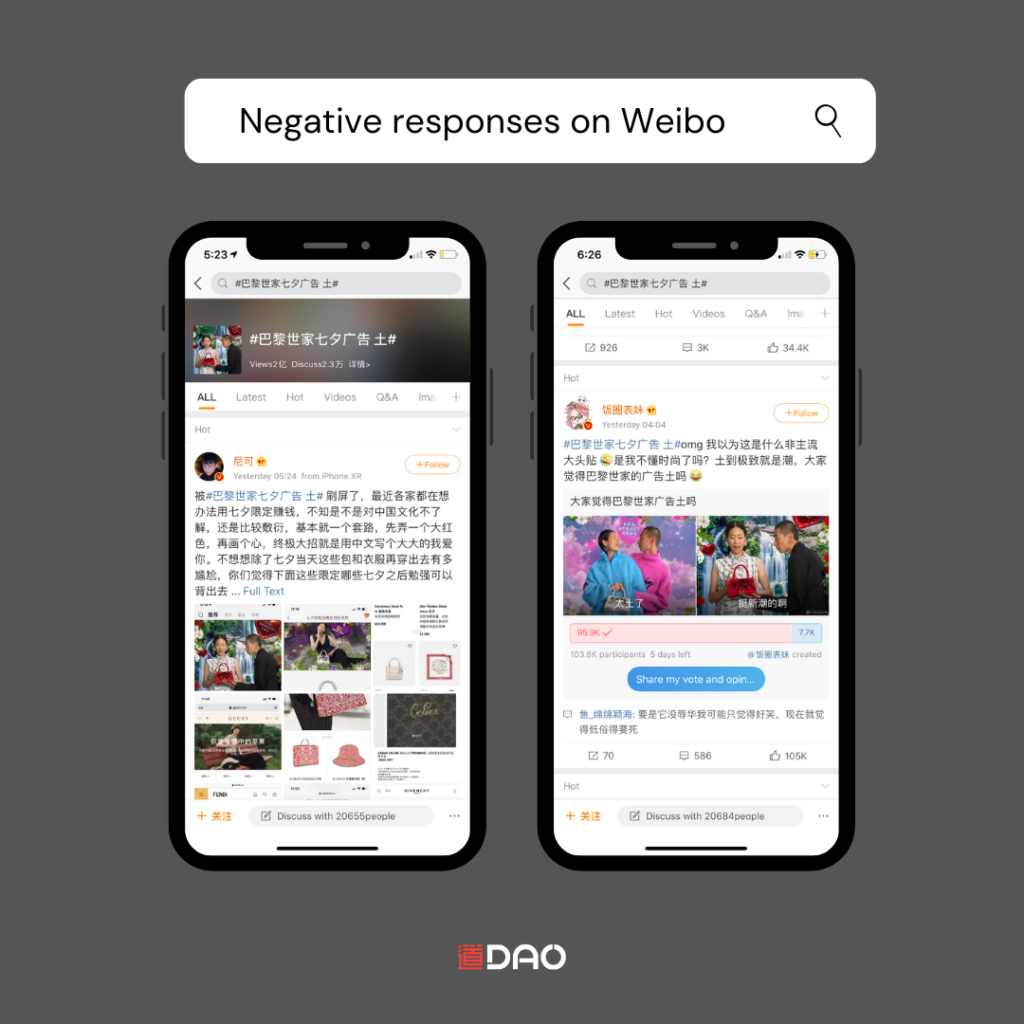 The KOL "饭圈表妹" conducted an online poll:
"Oh my god, I thought it was tacky photo stickers. I doubt that I understand fashion. Do you guys think Balenciaga's Qixi promotional advertising is too gaudy?"
95,500 respondents thought it was tacky, while 7,700 said that they thought it was fashionable.
"It's a common marketing strategy – the brand wanted to create a huge sensation online while not paying a huge amount of money for marketing. As long as the brand uses this method to increase brand awareness, then consumers will buy its classic products. However, don't expect to be able to sell this limited edition bag to Chinese consumers in such a way."

A fashion KOL posted his opinion on Weibo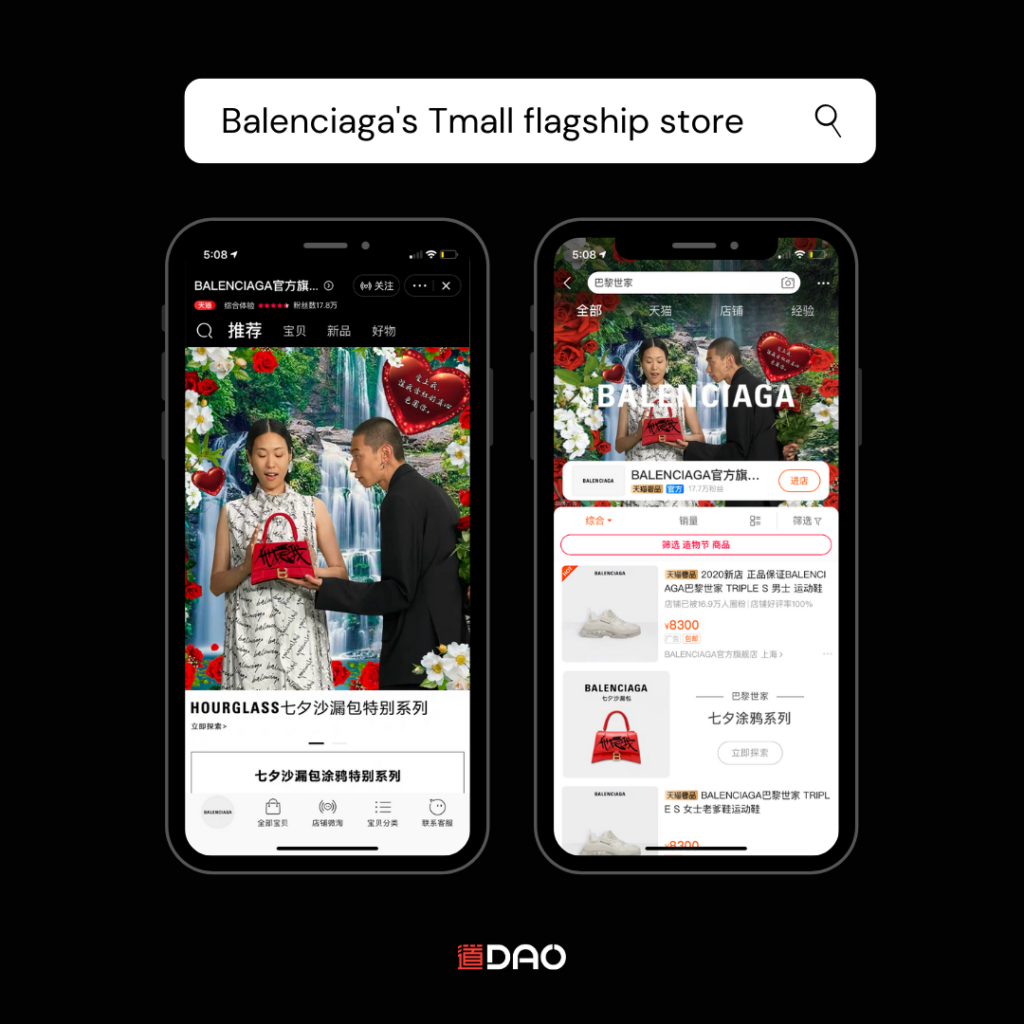 A user on Xiaohongshu compared Balenciaga's Valentine's Day advertising in Paris with the Chinese version. She thought that the photos shot in Paris were far more fashionable, high-end and romantic and made her want to buy the product. However, that was not the case with the Chinese campaign. She couldn't believe that a high-end luxury fashion brand used "tasteless and ugly design" to attract Chinese consumers' attention.
Balenciaga is not the first luxury brand to misunderstand Chinese consumers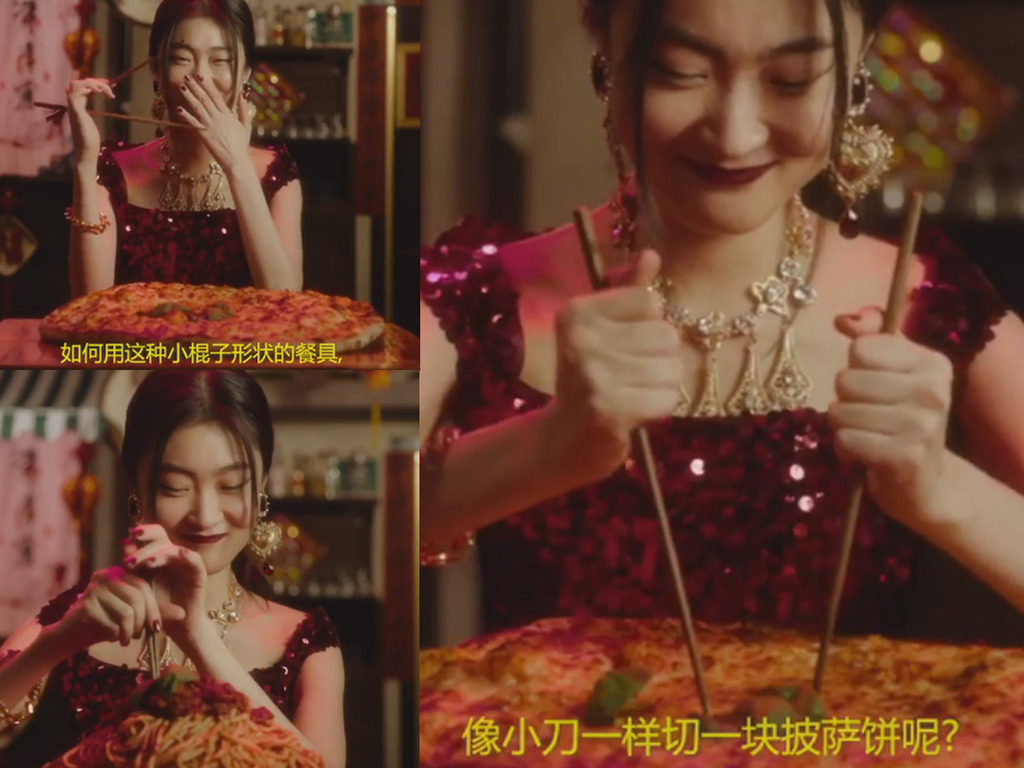 In recent years, an increasing number of luxury fashion brands have tried to appeal to Chinese consumers but many just get it wrong.
Dolce & Gabbana's social media campaign released in November 2018 featured a Chinese model using chopsticks to eat pizza, spaghetti and cannoli. It sparked a backlash among Chinese consumers as they accused D&G of a lack of research into Chinese culture.
Awareness of Chinese trends and culture is key for luxury fashion brands
Balenciaga's 2020 Qixi campaign showed the brand's lack of awareness about Chinese trends and culture. Chinese consumers, especially the younger generation, are very digital savvy and proud of their country.
The words that brands use for their marketing messages and the way that they express their thoughts and ideas are important. Mistakes which offends Chinese consumers can lead to boycotts or negative coverage on social media. On the other hand, awareness of Chinese culture and trends can go a long way in building up a brand's image.
Brand: Balenciaga
---
For more on how Chinese people celebrate romantic festivals (e.g. Valentines Day, Qixi), watch these street interviews. We asked about gifts, preferred platforms, etc.
Want more from luxury brands?