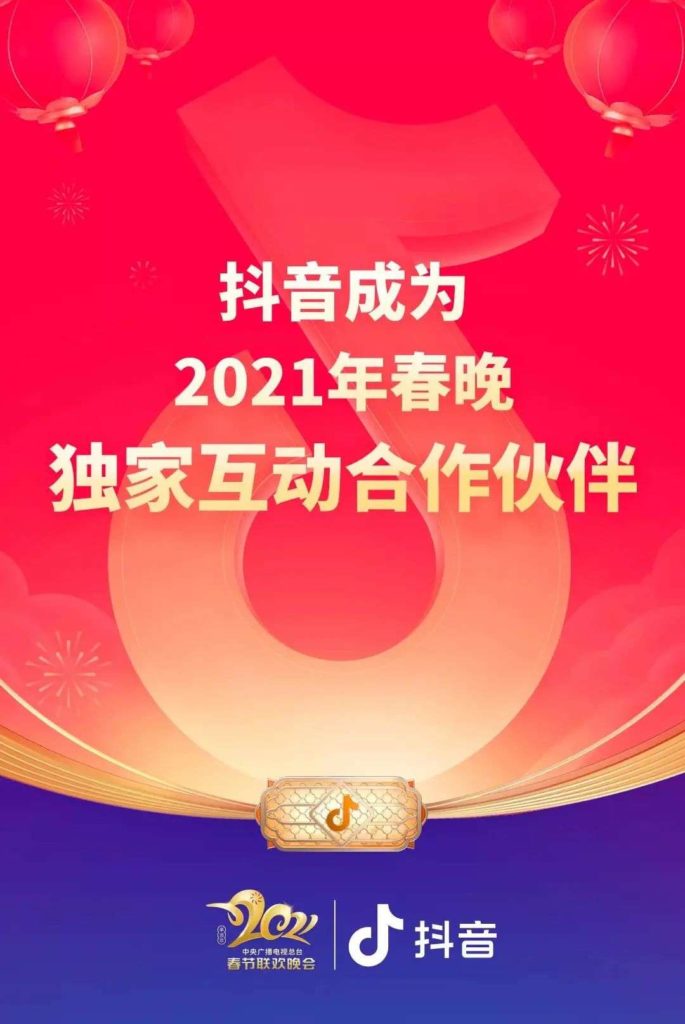 Douyin (TikTok's Chinese counterpart) announced yesterday (January 26) that it has officially replaced Pinduoduo as the exclusive partner and provider of red envelopes for CCTV's 2021 Chinese New Year Gala. The Gala features a variety of music, dance and comedy performances and is aired on the eve of Chinese New Year. Launched in 1983, it has become the most-watched TV show across the world attracting over one billion viewers.
Digital red envelopes with money and discounts are given out to viewers during the Gala. The tradition began in 2015 when WeChat signed an exclusive partnership with CCTV for 53.03 million RMB advertising fees. Sponsoring the Chinese New Year Gala and distributing red envelopes has become an important tool to promote user growth and has attracted all of China's major tech giants. Alipay partnered with the Gala in 2016 and 2017, Taobao in 2018 and Baidu in 2019.
This year, Douyin will hand out a record 1.2 billion RMB worth of red envelopes. It is the second time that the platform has partnered with CCTV's Gala after being the exclusive livestream platform for the 2019 event.
Read more:
Join our newsletter