WeChat Work enabled millions of employers and employees to continue working remotely throughout the COVID-19 pandemic but how has it sought to maintain popularity as workers returned to the office?
WeChat Work (known as WeCom outside China) is an online communication platform for businesses similar to Microsoft's suite. It offers tools to monitor attendance and approvals, as well as video conference and file-sharing services.
As part of the WeChat ecosystem, the platform enables users to directly add contacts from the messaging platform and has a similar layout. WeChat Work helps users separate work from their daily lives as it turns off notifications when they are offline. Many people use WeChat for both their personal and work lives meaning that they can never truly switch off from work which has contributed to China's growing overtime work culture. WeChat Work helps to alleviate this problem by differentiating between home and work.

WeChat Work during COVID-19
During China's COVID-19 outbreak in February 2020, WeChat Work expanded its features to meet the growing demand among businesses to operate online. It upgraded its online meeting services, as well as adding online medical consultations and COVID-19 related notifications. As of May 18, 2020, WeChat Work had provided business services for more than 250 million WeChat users and enabled 220 million people to conduct online meetings during the outbreak.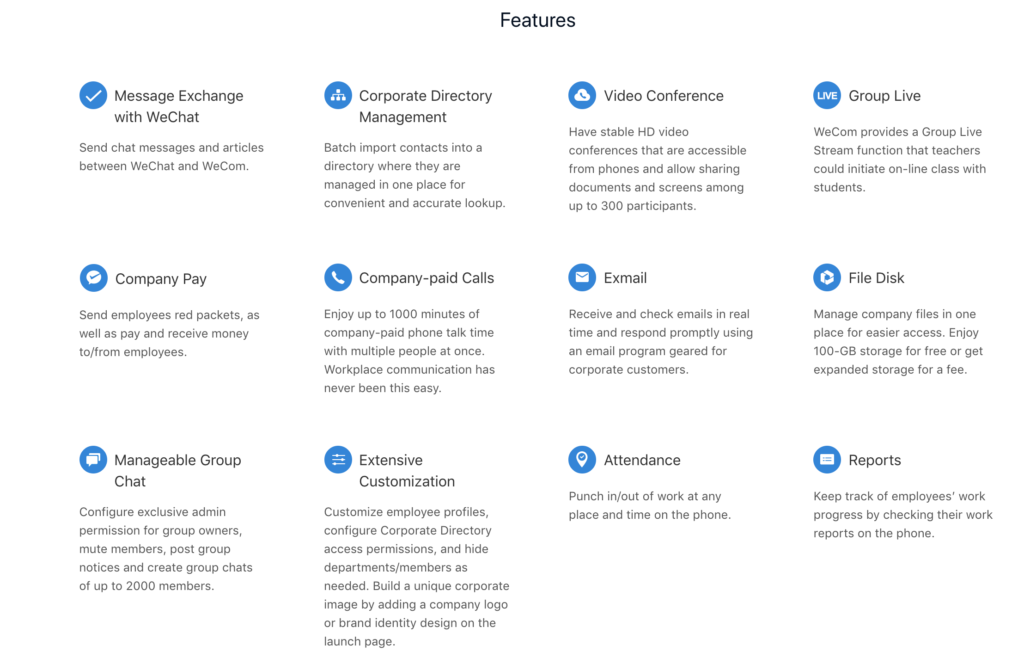 Despite returning to offices following China's main COVID-19 outbreak, WeChat Work has maintained its popularity. As of 23 December 2020, the platform was home to over 130 million active users and more than 5.5 million businesses. One of the ways it has achieved this is through campaigns that highlight its benefits for businesses across a range of industries.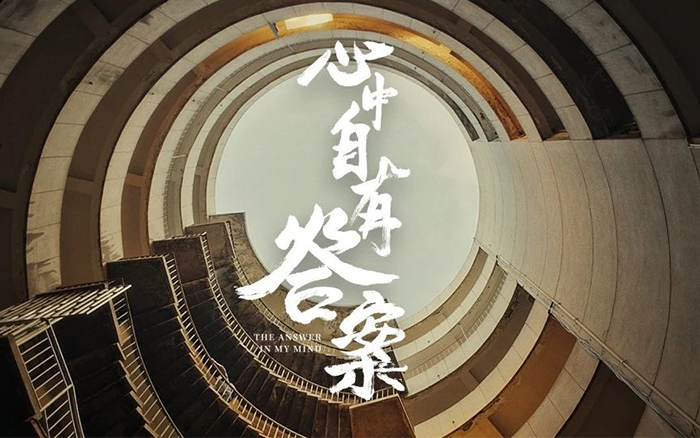 Shakespeare-inspired campaign
Inspired by the famous line in William Shakespeare's play Hamlet, WeChat Work named its recent campaign "to B or not to B" with the "B" representing business.
The campaign featured four true stories from service providers across various industries and documented their experiences during the pandemic.
Lao Yang – Hardware video conference provider
During the pandemic, Huoshenshan, an emergency COVID-19 hospital, urgently needed devices which could provide online consultations with patients suffering from the virus. Lao Yang travelled alone to the hospital in order to deliver the devices and other materials that were in short demand.
Chen Si – Digital service provider
Chen Si's story highlights the challenges that many businesses faced to survive during the COVID-19 pandemic. Si's business was about to go under so he did everything he could to try and find new clients. While waiting for a company's CEO in front of their office, he was turned away by security staff. When he finally caught a glimpse of the CEO walking out of the office, he tried to promote his company and handed over his business card, but he was again asked to leave and his papers were thrown on the floor. However, his determination resulted in the CEO eventually agreeing to talk about his business services.
Lao Ma – Digital solution developer
After travelling between regions, Lao Ma stayed in a hotel for 14 days to quarantine. During this time, he came up with the "Health QR Code" idea which became one of the most important tools to help China control the virus.
Xiao Zhu – Facial recognition technology worker
Xiao Zhu tried to deliver AI-powered facial recognition temperature sensors to a village which was so remote that even delivery men didn't stop there. Despite the logistical challenges, she still insisted on sending them because she wanted students to be able to return to normal study as quickly as possible.
WeChat Work celebrates determination
In the middle of the video when all the characters encounter difficulty, WeChat Work asks, "To B or not to B?". The advert ends with the characters overcoming their challenges accompanied with the phrase: "We already had the answer in our mind." The campaign aimed to celebrate the resolute strength and determination of those working in the B2B industry during the pandemic.
The video was screened at WeChat Work's annual conference on December 23, 2020. Although the video hasn't appeared on social media, the conference was livestreamed to an audience of over 182,000 viewers and many commented that they could relate to the experiences of the individuals.
Adapting to China's digital society
WeChat Work rapidly adapted to the move to virtual working during China's COVID-19 pandemic with new services amid a rapid increase in demand. However, it has maintained its popularity within China's business circles by showing how its services can continue to be applied to "normal" working conditions.
WeChat Work's "To B or not to B" campaign spread a positive message in the face of the challenges that many businesses have experienced due to the pandemic. The moral that |no matter how hard things get, never give up" resonated with viewers.
Brand: WeChat Work
Agency: Accent
---
Read more about WeChat: