Chinese New Year 2023 draws near and will fall on Sunday 22 January, unveiling the year of the Rabbit, which is the fourth animal in the Chinese zodiac. In Chinese culture, the rabbit symbolises longevity, mercy, peace, elegance, and prosperity, indicating that 2023 is going to be a hopeful year.
It is the time of year when Chinese citizens around the world gather with family members for the annual reunion dinner, worship ancestors and to pray for good fortune for the upcoming year. It is also an occasion for brands to showcase their creativity by launching their CNY campaigns and exclusive collections in celebration of the holidays as well as to win over the hearts of Chinese consumers.
Florasis's "Moon Rabbit" series refashions Chinese fairy tale
China's domestic makeup brand Florasis (Hua Xizi) selected 2 traditional red colours and joined hands with 3 Chinese actresses to produce a film on the Moon Rabbit's makeup; a traditional mythical figure living on the moon constantly pounding herbs for the immortals from Chinese mythology stories.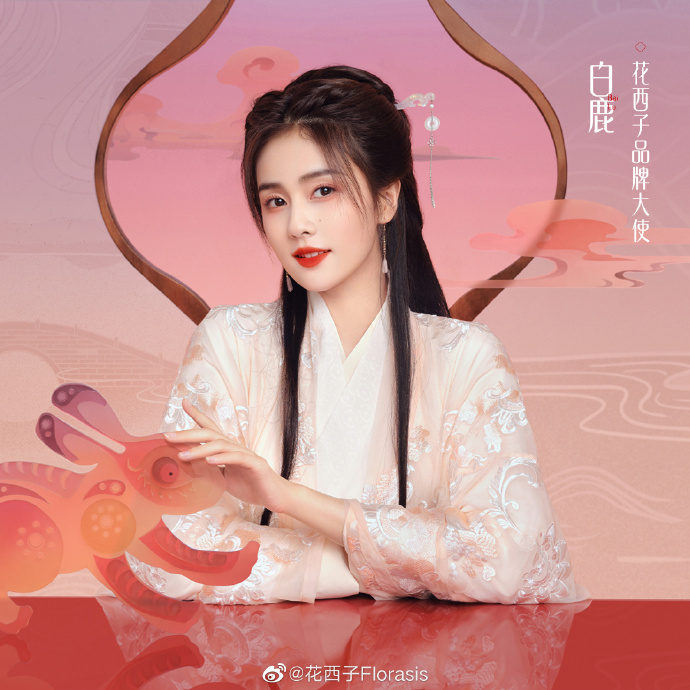 In the short film, the 3 actresses are wearing both ancient costumes and modern Chinese dress to represent the beauty of oriental makeup. Florasis also took part in the Super Brand Day event hosted by Douyin (Chinese TikTok), where consumers are encouraged to participate by posting videos of their own Moon Rabbit makeup with related hashtags to win a collection of the newly released makeup products. One of the actresses Hani Kyzy will also be a guest on Florasis' live stream channel, sharing vouchers and limited-edition products.
With the appearance of Florasis' first flagship store in the Chinese city of Hangzhou, the art gallery-style beauty retail space was designed for beauty lovers to immerse themselves in the comprehensive customer service and unique charm of C-beauty products.
By combining the traditional Chinese mythical figure with modern makeup products, Florasis not only tapped into the ongoing "guochao" trend, which draws inspiration from Chinese heritage, but also showcased its strong brand identity to resonate with Gen Z.
Burberry unveils a dream-chasing themed film with wishes embodied
Heritage British fashion house, Burberry has unveiled a festive film dedicated to the upcoming Chinese New Year under the theme of 'chasing your dreams' like a rabbit. The brand has repeatedly refreshed its film idea over the years to resonate with the younger generation and to pay respect to Chinese culture.
This time around, through Burberry's youthful spirit, the film reveals the storylines of 3 young adults venturing into a journey of discovery and renewal, starring actress Qi Xi, actor Shi Pengyuan and female footballer Zhao Lina.
In this 2-minute campaign, one young traveller who tries to surpass every bump in the road eventually renews himself; a young dancer who cherishes happiness brought by the movement of dancing, recalling and appreciating the starting point of her journey; a young walker on the way home and with each step leading her to the boundless beauty of her surroundings.
The film accompanies Burberry's Chinese New Year 2023 exclusive capsule collection with rabbit motifs printed on sweatshirts, scarves and other accessories, and features a classic Thomas Burberry Monogram logo reimagined with a pair of floppy bunny ears, embodying a quote from the founder, "inherent in every Burberry garment is freedom."
BOSS partners with Bugs Bunny to evoke childhood memories
BOSS, a German luxury label, has unveiled a collaborative capsule collection featuring the world's most iconic rabbit – Bugs Bunny. By launching this playful campaign, BOSS is showing respect for China's tradition and history, while bringing back childhood memories for many generations who have grown up alongside the indelible and fun cartoon character, enabling them to strongly engage and strengthen their bond with consumers.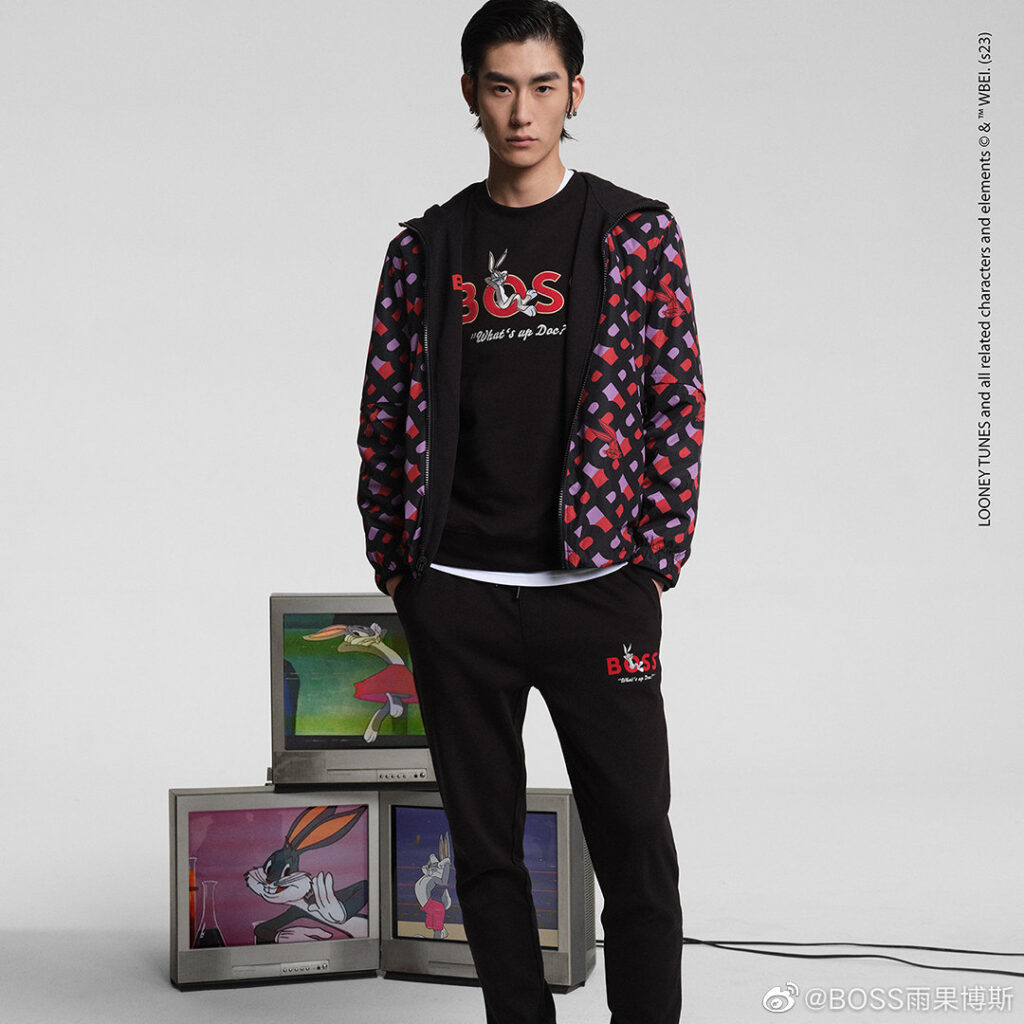 To express good wishes for the upcoming year, the collection delivers an exclusive selection of knitwear and outerwear for both men and women in a unique fusion of Bugs Bunny and festive red aesthetics. The new pieces were worn by a cast of fresh faces, led by Wang Shun, the newest BOSS brand ambassador and Chinese Olympian swimmer.
The brand also unveiled a festive film capturing the moment that a group of friends greeted each other with high fives and shared red envelopes, with a warm ending of them all gathering on the sofa to watch an animated comedy, unexpectedly breaking the dimension between the cartoon world and real life.
Above all, to better cater to the younger generation, BOSS has put extra effort into social media by releasing WeChat red packet covers and rabbit stickers, along with launching a mini programme to assist customers, enhancing their shopping experience.
Gen Z have become the backbone of China's consumer group which brands are competing for. With that in mind, the 3 companies above have all put effort into giving vigour to their brand's value and manifest their own unique identity either by live streaming, through a mini programme launch or youth-themed film releases. Only by doing so will they have a chance to impress the savvy, lucrative and discerning generation of new consumers, and further increase their favourability amongst Gen Z.