China's domestic makeup brand Florasis (Hua Xizi) has opened its first offline flagship store by the West Lake in Hangzhou, China. The store is comprised of 1,000 square metres, and embodies a unique charm through its decoration which incorporates the philosophy of traditional eastern aesthetics.
Since its founding in Hangzhou in 2017, Florasis has focused its online sales on the nourishment from flowers and natural essences. Tapping into the "guochao" trend, which draws inspiration from Chinese heritage, Florasis creates its cosmetics products through a build-up of storytelling with a strong national identity, enabling the brand to make a splash in the C-beauty industry and reaching a total GMV worth 5.4 billion RMB ($774 million) in 2021.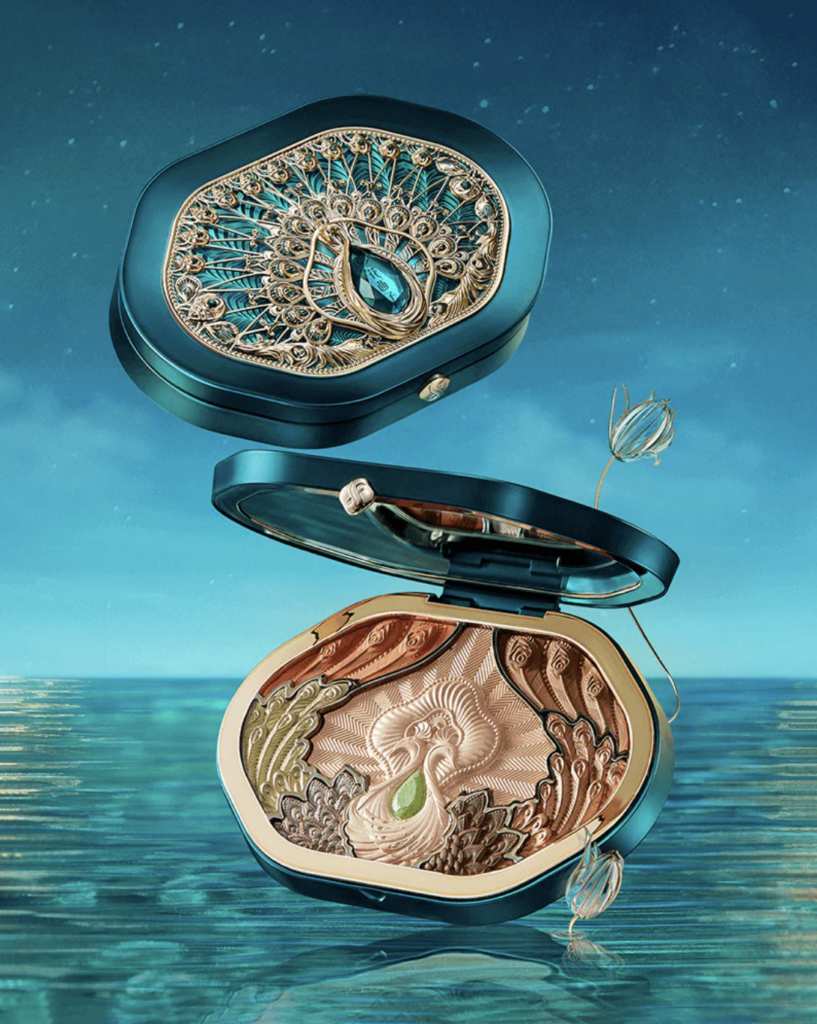 According to a spokesperson for Florasis, the appearance of the first physical store is aimed at creating an art gallery-style beauty retail space for consumers with immersive and comprehensive customer service available to help shoppers deeply understand Florasis' products and culture.
Offline cosmetics retail is surrounded by fierce competition amongst C-beauty brands and continues to see more brands rushing in. For example, "Perfect Diary" another Chinese cosmetics brand which won the hearts of Gen Z, launched its first flagship store in 2019 with the physical shop number reaching more than 270 in 150 cities by the end of 2021. Other local makeup companies such as "Little Ondine" and "BIOHYALUX" also disclosed their plans to expand their footprint into physical retail last year.
From the overview of the beauty market for domestic and foreign brands, it's a somewhat risky move to operate an offline business following the impact of forced closures due to the pandemic and new competitors popping up.
During the first three quarters of 2022, Maybelline, the American multinational cosmetics company, actually did the opposite and quit the offline market as well as Innisfree, the South Korean cosmetics brand, who removed around 600 physical stores.
Despite all the changes to online shopping, offline channels have an irreplaceable advantage and necessity in marketing which enables makeup lovers to better familiarise themselves with beauty products through physical experiences.
On top of that, the development of the omnichannel concept has resulted in the integration of different methods, with retail being the general trend to engage customers and explore their requirements.
Overall, the opening of Florasis' first flagship store can be considered as a major step forward for the brand itself, which will effectively promote them online and be visible to a wider audience. With China easing its COVID rules, it is expected in the near future that the increasing number of online brands will be expected to return offline.
Join our newsletter