In early January, Loewe, a Spanish luxury brand owned by LVMH released a capsule collection that featured characters and scenes from the popular Japanese animated film Spirited Away. This is the second edition of Loewe's creative director, Jonathan Anderson, incorporating works from Studio Ghibli. Last year, he featured another famous movie My Neighbor Totoro. This collection was extremely well received, particularly in Japan where the collection was exclusively launched.
Loewe and Studio Ghibli is not the first and will definitely not be the last example of European luxury brands appreciating Japanese pop culture. Over the years, we have seen countless examples of such capsule collections, namely with Japanese contemporary artist Yayoi Kusama for Louis Vuitton and Veuve Clicqout, as well as Takashi Murukami for Louis Vuitton and Hublot (all belonging to LVMH).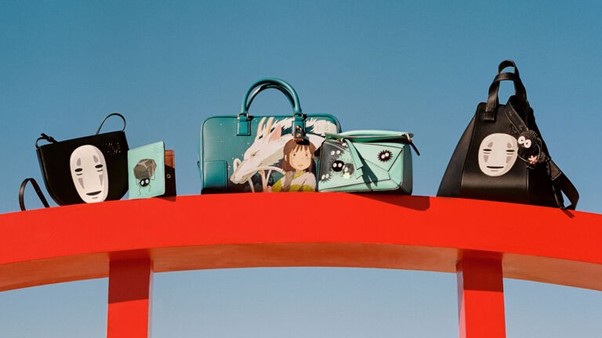 Japan's luxury market and pop culture
Up until 2016, Japan was the world's largest individual consumer market of luxury goods. Even after the financial crisis in 2011, Japan bounced back to briefly retake its position as the world's second-largest market for luxury goods, right behind the United States, before being overtaken by China.
During the late 90's and early 2010's, luxury houses were focused on their continual development of the Japanese market, where the majority of fashion and luxury houses treated Japan as an individual market managed by a dedicated team, as opposed to grouping it with the rest of Asia. For example, LVMH, Kering and Prada Group all report their financial data singling out Japan as its own market, which shows the power of luxury consumption in Japan.
However, in the past years, the tide is changing, and the focus is shifting off Japan and towards China. It was only in the last 5 years, that we have seen a myriad of luxury houses creating capsule collections for Chinese holidays, such as the Lunar New Year, QiXi – Chinese Valentine's Day, 520, and 11.11 Singles Day.
Many would assume that having experienced the exponential growth of the Japanese luxury market, brands would be well prepared to handle the growing Chinese market. Yet, we are still witnessing brands struggle to keep up with the demands of the Chinese consumer.
Japan isn't a comparatively easy market, in fact, it is just as, if not more discerning. In an interview with Ferrari, the luxury car manufacturer, I was told that their most challenging customers were the Japanese, as they were highly informed and extremely critical. As an example, when Ferrari launched the Monza SP1 and SP2 from their Icona collection, many Japanese clients were not impressed due to the lack of innovation in the car engine and design.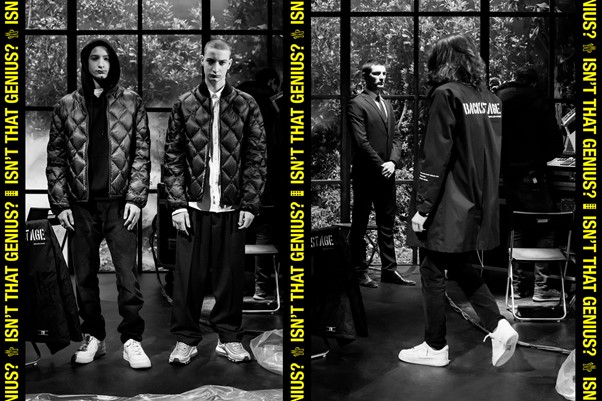 This explains the reason for luxury houses to single out the Japanese market, which is to pay extra attention to the needs of their customer. The need to understand and target Japanese clients have also resulted in the series of collaboration with Japanese designers and artists, for example:
In 2010, Yohji Yamamoto created a bag with Hermes;
Since 2018, Hiroshi Fujiwara, the Japanese musician, whose own brand Fragment has been a part of Moncler's Genius Project.
In 2021, Hiroshi Fujiwara collaborated with LVMH's Loro Piana for a capsule collection to attract the younger audience.
In 2020 and 2021, Nigo, the co-creator of streetwear brand A Bathing Ape, had two capsule collections with Louis Vuitton, followed by his appointment as creative director of Kenzo.
Guochao and the involvement of Chinese talents
More recently, a cultural trend known as guochao 国潮, which literally means national tide, has sprung from China's meteoric rise to power on a global scale. This phenomenon has mostly been driven by the younger generation who show pride towards domestic brands, designers, and artists. It is therefore surprising that in the past two years since the emergence of this trend, European luxury and fashion brands have been very slow to follow through on similar strategies they have used in Japan.
Some might argue that there are very few famous Chinese artists and designers, but the same can be said for Japan in the 1990's. Over the past 10 years, we have only seen a handful of collaborations, most notably visual artist Liu Bolin who worked with Moncler in 2017 and later with the world's oldest champagne house, Ruinart in 2018.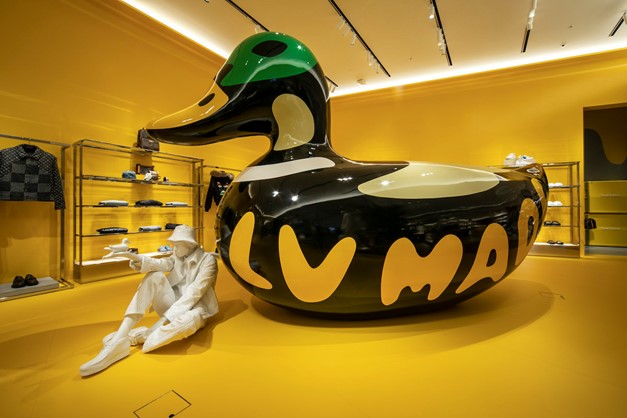 The only brand that comes to mind, that has consistently collaborated with Chinese artists is the French cognac brand Hennessy:
2020 year of the Rat special collection with Chinese visual artist Zhang Huan
September 2020, Hennessy celebrated its 150 years anniversary with fireworks artist Cai Guo-Qiang
2021 year of the Ox special collection with Chinese artist Liu Wei
2022 year of the Tiger special collection with Chinese artist Zhang En Li
The other is Prada, who in 2020 hosted Prada Mode – a site-specific event platform imagined as a travelling social club that features art, fashion, music, conversation, and food; in Shanghai. The event was held at Rong Zhai mansion, which was acquired by the company and inaugurated in 2017, as an experiential and cultural space. For Prada Mode, Miuccia Prada, the creative director, worked with the famous director, producer, and writer Jia Zhangke. And the event was composed of 3 parts:
吃面 | Eating Noodles: This is to explore the earliest human-kind food processing, which is noodles. Guests were welcomed to a fine dining experience to taste freshly made noodles
表面 | Surface: An art installation of tattoos – a concept split by two beliefs in traditional Chinese mentality. One being taboo and frowned upon, another highly appreciated for its art form are daringness
会面 | Meeting: A series of interview recordings which presents stories of 8 contemporary city residents with the reflections of Shanghainese stretching back to the 1930s.
This was to reflect the diverse faces of the world…to present human dignity which is called 'tǐ miàn' in Chinese."

Jia Zhangke
While Prada invited a handful of special guests, the event was live-streamed and tuned into by over 200,000 people on Weibo.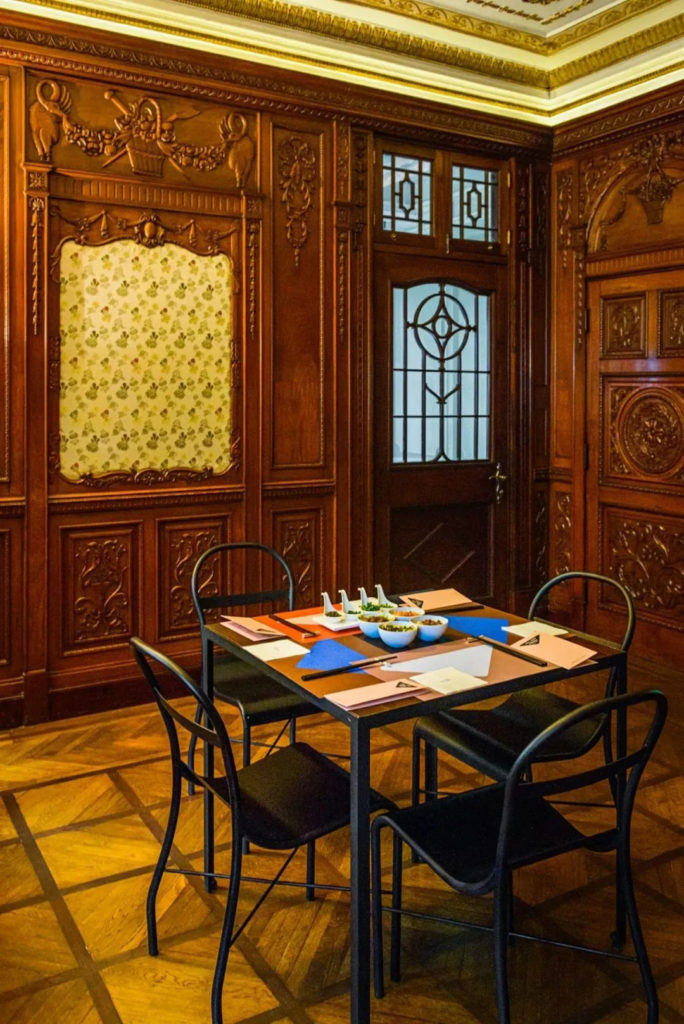 A less than promising start to 2022?
The feedback from both Hennessy's firework display by Cai Guo-Qiang and Prada Mode in Shanghai have been overwhelmingly positive. Yet, why are other brands still struggling to incorporate guochao into their collections? If LVMH's Hennessy has continually been praised for its collaboration with Chinese artists year after year, it is clear there is no shortage of Chinese talents.
Furthermore, we are seeing a number of Chinese designers breaking through, such as Rui Zhou who made it as a finalist in last year's LVMH Prize – an incubator for new and emerging designers; as well as Italian formalwear brand Canali, who worked with 8ON8 – a brand by Central Saint Martins graduate Li Gong; collaborating last year on a capsule collection.
As we draw closer to the Chinese Lunar New Year, and brands begin to launch their special capsule collections, it would have been nice to see more artist collaborations to capture the guochao trend. Sadly, this was not the case. Hopefully, by the end of 2022, we will witness a healthy number of collaborations with Chinese artists and designers, the same way they have towards Japanese artists and designers. 
Read more: