The demand for luxury goods is booming in China with consultancy firm Bain & Co predicting that the country will account for 46% of all luxury sales by 2025. As China's e-commerce market is growing at an unprecedented rate, the demand for purchasing luxury goods online is increasing, especially among young people.
COVID-19 has prevented Chinese consumers from going abroad to buy luxury goods. As such, Western luxury brands are having to turn towards online means to promotes sales among Chinese consumers. Savvy brand and platforms have seized this opportunity. LMVH recently announced that it will launch a Chinese version of its luxury e-commerce website 24S this month. Farfetch, a luxury e-commerce platform which is not new to the game, has also used the current climate to expand its presence in the Chinese market.
Farfetch expands in China with JD & Tencent
Farfetch (发发奇) is an e-commerce platform for luxury brands and boutique shops. Farfetch set up its first Chinese office in Shanghai in 2015; it now has offices in 11 major cities and China represents its second largest market (behind the US). Products ordered on Farfetch can be shipped to 465 Chinese cities in 3 to 5 days with free returns and refunds.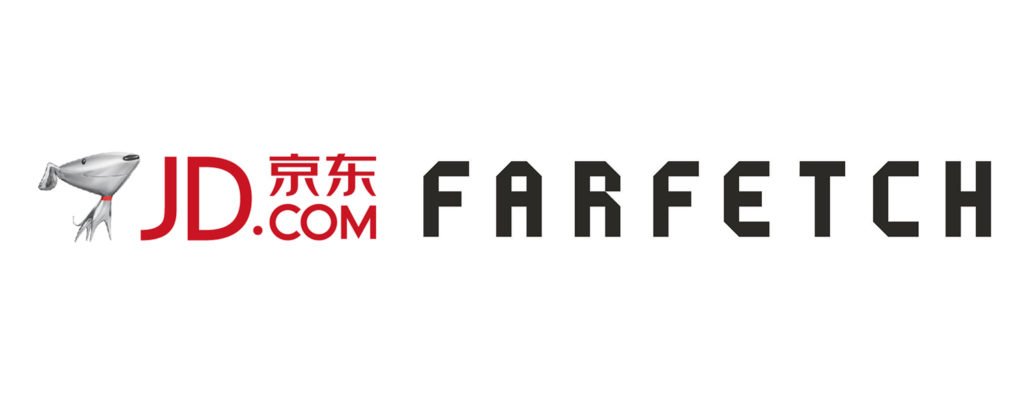 In 2017, JD signed a strategic partnership with Farfetch investing $397 million into the company. Subsequently, in 2019, Farfetch launched a flagship store on JD and both platforms expanded their partnership to "build the premier luxury gateway to China". Farfetch's "Level 1" entry point on JD allows it access to more than 300 million consumers. Farfetch's JD official store has amassed 1.36 million followers.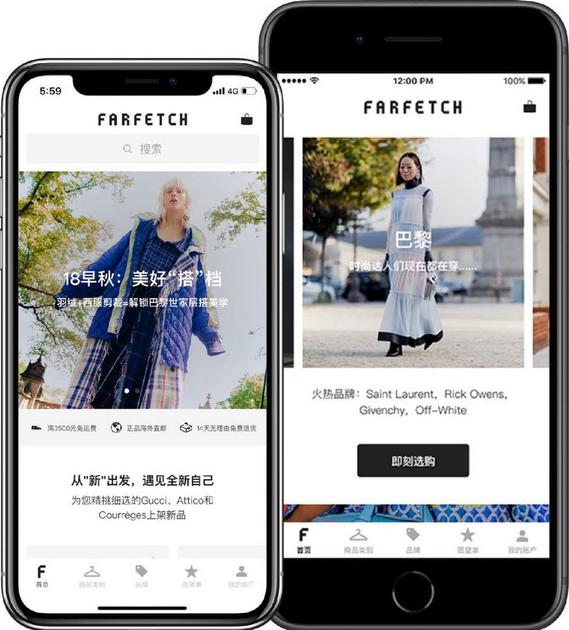 Earlier this year, Chinese tech giant Tencent and US investment firm Dragoneer also committed to invest $125 million into Farfetch between March 2020 and December 2025.
Farfetch has established a presence on all major social media and e-commerce platforms in China in order to become more widely recognised.
The platform has developed 27,4700 followers on Weibo; 109,100 followers on Douyin; 7776 followers on Xiaohongshu; as well as having a WeChat account and an app for Chinese users on the Apple and Android store. Aside from its JD official account, Farfetch also has e-commerce stores on WeChat, a WeChat mini program and it will soon also have a presence on Tmall.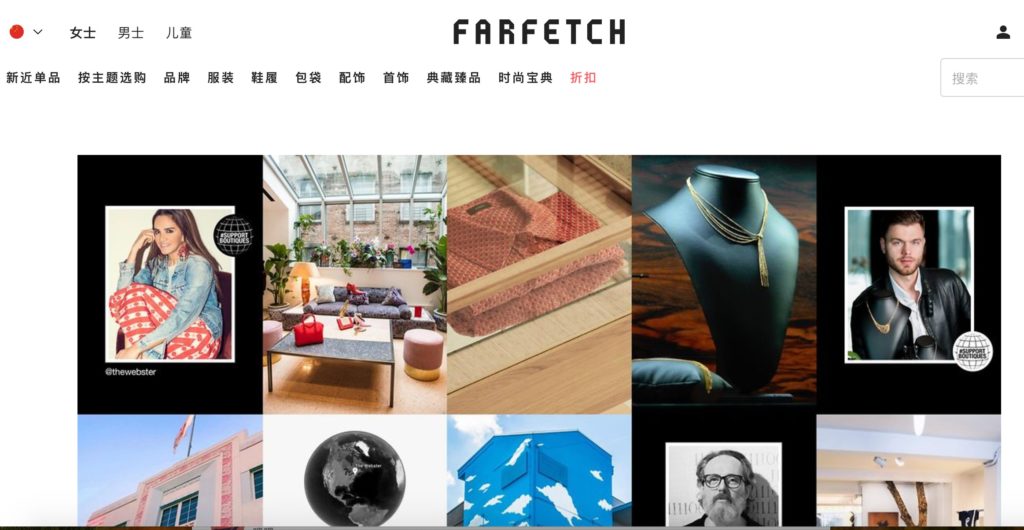 The company has successfully appealed to Chinese consumers through its extensive spending on advertising. It has targeted social media channels: typing Farfetch on Douyin brings up an advert encouraging users to download the app.
Alibaba and Richemont's $1.1 billion investment
As well as JD and Tencent, Farfetch has managed to attract another of China's tech giants in a recent deal with Alibaba.
Alibaba and Swiss group Richemont will invest a total of $1.1 billion into Farfetch and its operations in China. Both companies will invest $300 million into Farfetch itself and they will also each put an additional $250 million into establishing a 25% stake in the joint venture that will include Farfetch's marketplace in China. Three years after the formation of the joint venture, Alibaba and Richemont will also be able to purchase a further 24% of Farfetch China. These investments and the founding of the joint venture are predicted to take place in the first six months of 2021.
Despite a competing tech giant investing in Farfetch, JD will remain a shareholder in the e-commerce giant.
A mutually beneficial collaboration
As part of the deal, Alibaba will launch stores for Farfetch on Tmall Luxury Pavilion, Luxury Soho and Tmall Global. This move will enable Farfetch to attract more luxury consumers and increase brand awareness by appealing to Alibaba's 757 million consumers. Farfetch can also leverage Alibaba's technology, logistics, marketing capabilities and Alibaba's insights of the shopping behaviours of Chinese luxury consumers. The integration of Farfetch on Tmall's channels also improves the experience of Tmall's users by providing them access to more luxury brands.
The partnership will help make Farfetch the leading luxury e-commerce platform in China at a crucial time when the global luxury retail industry is rapidly digitalising. Moves like this will transform the luxury shopping experience for Chinese consumers.
Farfetch's competitors: 24s and Net-A-Porter
Farfetch is not alone in being a Western luxury platform embracing the Chinese market. LMVH's 24s, which was mentioned earlier, will compete with Farfetch when launched in China as the company has a high-profile status. Many of LVMH's brands are already well-established in the Chinese market and on e-commerce platforms.
The designer fashion site Net-A-Porter also has a presence in China after its parent company Richemont formed a joint venture with Alibaba in 2018. Together they launched two apps for their Chinese audience, Net-A-Porter and Mr Porter.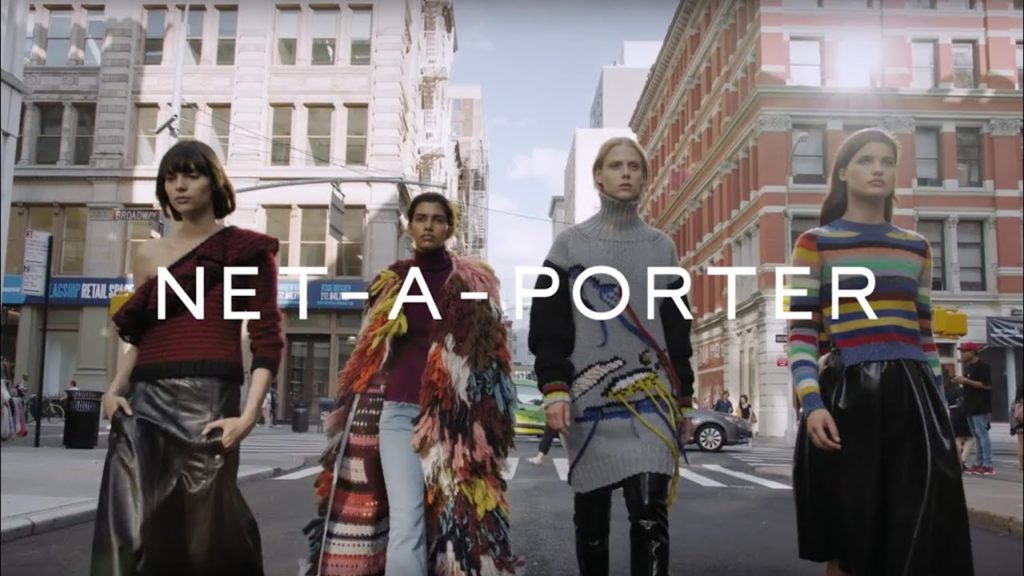 Net-A-Porter launched its flagship store on Tmall Luxury Pavilion in 2019 which it has expanded to 1.09 million followers. Net-A-Porter also has a presence on China's main social media sites: Weibo (290,000 followers); Douyin (19,500 followers); Xiaohongshu (9322 followers) and a WeChat account (although it doesn't have a WeChat mini program or WeChat store).
The brand has launched successful campaigns for its Chinese audience. Net-A-Porter's Singles' Day campaign called #NAP一下 was endorsed by the famous female celebrity Wan Qian 万茜. As a result, the campaign hashtag hit 680 million views on Weibo. 
Net-A-Porter is a strong competitor to Farfetch but does not have the same established following on Chinese social media. It also lacks the investment from several Chinese giants that Farfetch has acquired.
Farfetch has established a unique position in the Chinese market
WeChat stores, JD and Alibaba-owned Tmall Luxury Pavilion dominate online luxury sales in China, and Farfetch has covered all three bases. It has also established a comprehensive spread over China's social media channels in order to reach more consumers.
Furthermore, Farfetch has established a unique position for itself in the market due to having the backing of three of China's tech giants. The new funding from Tencent and Alibaba will expand Farfetch's presence in China and may be the key to it dominating over competitors such as Net-A-Porter and 24s.
Read more about China's luxury market: