A top Freeski talent who won 6 medals in 36 days, the first student to graduate a year early in high school with Stanford University's offer, a bilingual girl speaking fluent Mandarin and English, a fashion model clamoured by big brands, with those labels also helping make Eileen Gu an internet sensation over the last few days on social media. She also just scored the first-ever Olympics gold medal yesterday in the women's Freeski big air.
In 2019, Eileen Gu decided to compete for China. The 18-year-old girl has racked up over 20 brand endorsements and sponsorships, cashing in an estimated 200 million RMB ($31.4 million) in 2021. You may wonder how she can be so talented in multiple ways and why she has been favoured by brands and audiences.
What made Eileen Gu appealing to brands?
Over the past two years, more than 8 celebrities and influencers were engulfed by scandals from the public eye in China, especially the summer of 2021 – superstar Kris Wu was charged with sexual assault; leading actress Zheng Shuang was fined $299 million for tax evasion and got cancelled by the Chinese because of her surrogacy scandal. Positive sport public images like Eileen Gu have drawn brands' attention as there is no one who can be perfectly excellent in multiple aspects with zero scandal like her.
Growing up with her mom and grandma who instilled a competitive and hardworking nature in her life, she is ambitious, empowered, smart, and brave. Influenced by her mom who is a ski instructor, Eileen started skiing at the age of 3 and soon showed her talent by winning the national freestyle skiing junior championship when she was just 9 years old.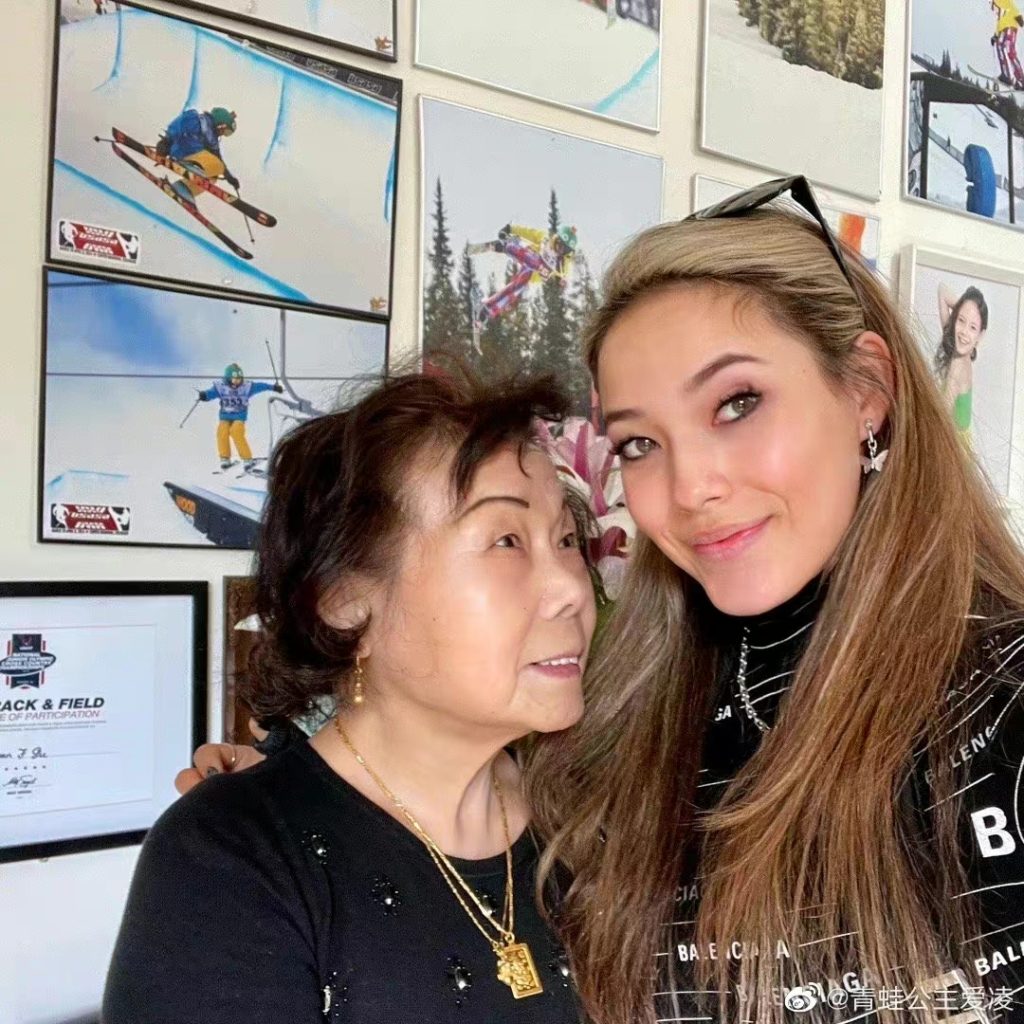 So far, she has won more than 50 freestyle ski championships including two golds at the FIS Freeski World Championship. Being listed on the Forbes China Under 30 Elite List in 2020, she was the youngest entrant.
All of these achievements make Eileen irreplaceable to brands. She will participate in two more competitions at the 2022 Winter Olympics, if all goes well, her commercial value is expected to hit a new high.
Eileen Gu's marketing potential to brands
Her victory of winning the gold medal yesterday made the brands working with her score big and pay off. She was wearing Anta's gloves, four rings from Tiffany, and ski goggles from Oakley on the day, and these products were immediately searched by over 1.6 million Chinese netizens on Weibo. The sales of Faction's skis promoted by Eileen increased 7 times on China's e-commerce platforms overnight, which clearly showed Eileen Gu's economic worth and her marketing potential for brands.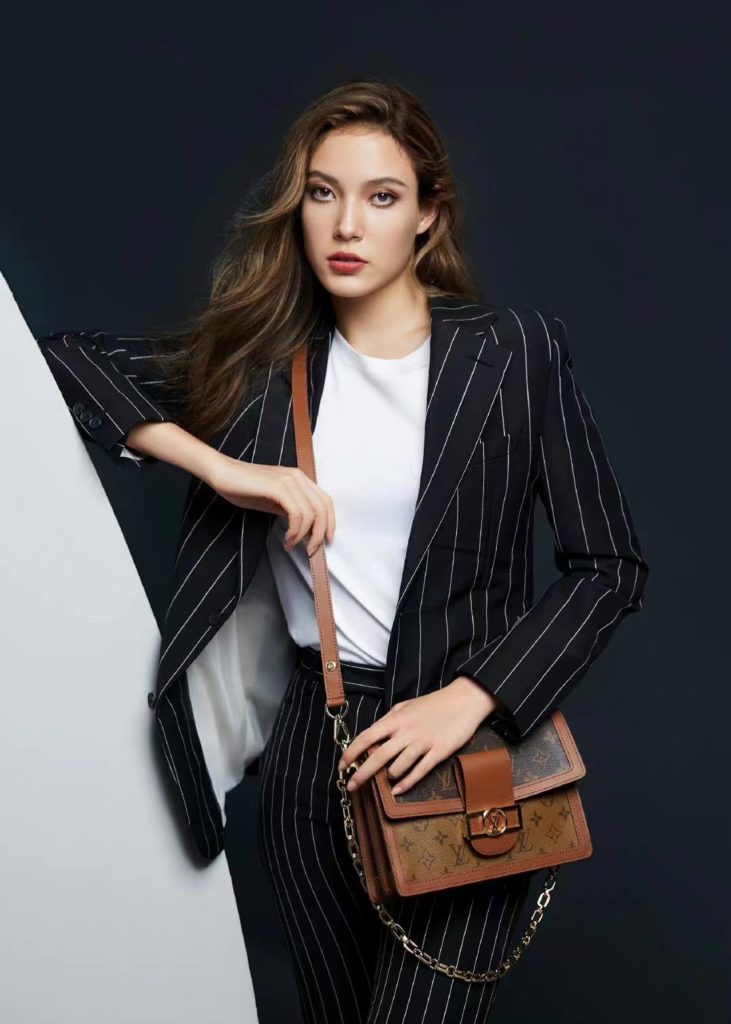 She has become a household name with appearances everywhere in China. You can easily see her face being splashed across billboards, pop-up ads on social media, and promotional videos for the 2022 Winter Olympics. The 20 brands that she has been working with include not only sports brands (Anta, Faction Skis, Oakley) but also luxury icons (Tiffany, FENDI, Louis Vuitton), and FMCG brands (Mengniu, Red Bull, Luckin Coffee), spanning various industries. With her increasing popularity among the Chinese, her Weibo followers have surged from 2 million to 4 million within two days.
How did Eileen Gu respond to media's sensitive questions regarding to her identity?
Eileen has spun around questions about her U.S. citizenship. All eyes have been on her to see how she would respond regarding whether she ever gave up her U.S. passport or not.
Her answer was remarkable, and it cleverly avoided upsetting and offending both nations.
"I feel like sport is really a way that we can unite people. It's something that doesn't have to be related to nationality. It's not something that can be used to divide people. We are all out here together pushing the human limit."

Eileen Gu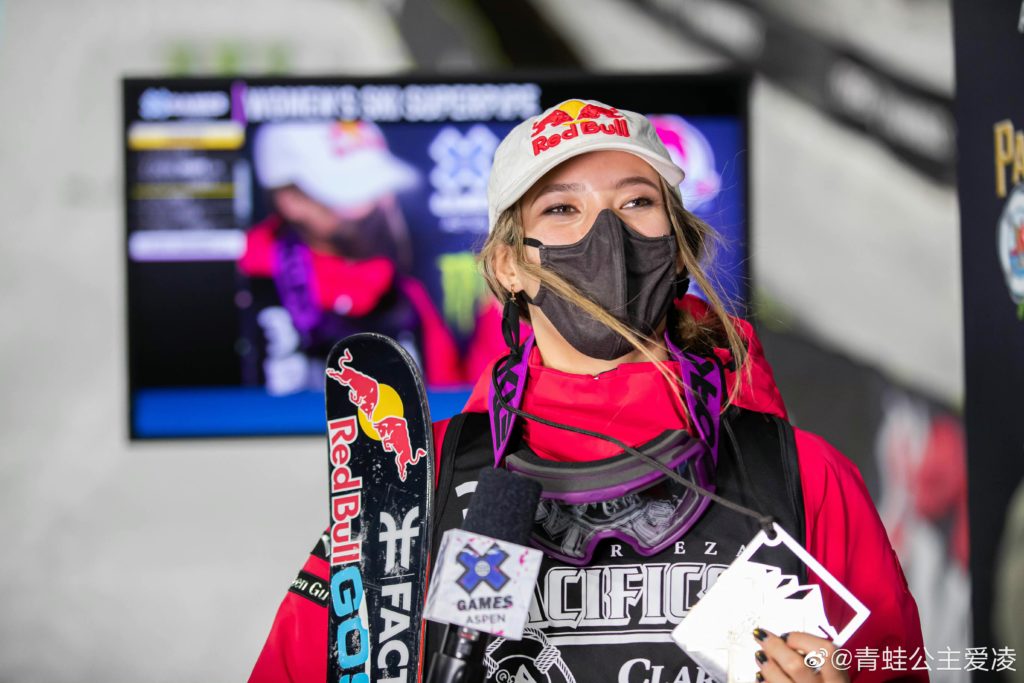 Before that, Eileen has also publicly spoken about her decision to compete for China, posting on Instagram that "It was an incredibly tough decision for me to make. I'm proud of my heritage and equally proud of my American upbringing."
"The opportunity to inspire millions of young people from where my mom was born, during the 2022 Winter Olympics, is a once-in-a-lifetime opportunity to help promote the sport that I'm passionate about. Through skiing, I hope to unite people, promote common understanding, create communication, and forge friendships between nations. If I can inspire one young girl to break her boundary, my wish will have come true."