Mid-Autumn Festival takes place on the 15th day of the 8th lunar month and came into being to thank the moon God for a bountiful harvest. Traditionally, families go outside to appreciate the moon which is usually at its biggest and brightest on this day.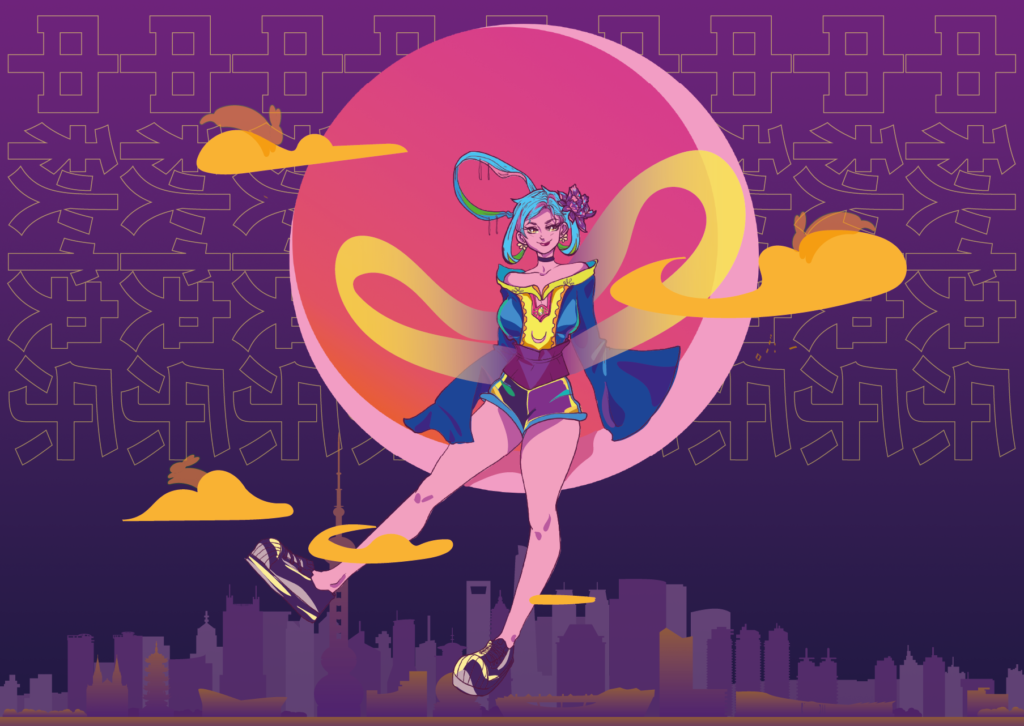 Mid-Autumn Festival has been celebrated for over 3,000 years and has become the second most important festival in China. Families usually use the National Holiday to reunite in their hometowns and appreciate the rare moments spent together. However, in recent years, with many young people moving to big cities to find jobs, this is becoming less common.
A new form of celebration has emerged: "reversed celebration" i.e. when parents travel to cities for festivals to visit their children. More and more brands have featured this trend in their advertising, such as Mengniu's Mid-Autumn Festival campaign video.
We have chosen five Mid-Autumn Festival advertising campaigns to show how brands are bringing the moon closer to Chinese consumers this year.
Hennessy's cognac reunites friends and families
Hennessy's Mid-Autumn campaign inspired people to cherish and rekindle the moment when they reunite with their family after having spent a long time apart.
Hennessy is the largest cognac producer and supplies more than 40% of the world's cognac. To mark Mid-Autumn Festival, it released two limited-edition packages, including Hennessy V.S.O.P Privilege and Hennessy X.O.
Its campaign video features a family reunion dinner, parties among friends and a couple messaging about their appreciation of the moon… all common ways to celebrate the festival. Hennessy's cognac reunites family and friends and the campaign commemorate this reconnection which is so key to Mid-Autumn Festival.
Durex adapts a traditional Mid-Autumn Festival poem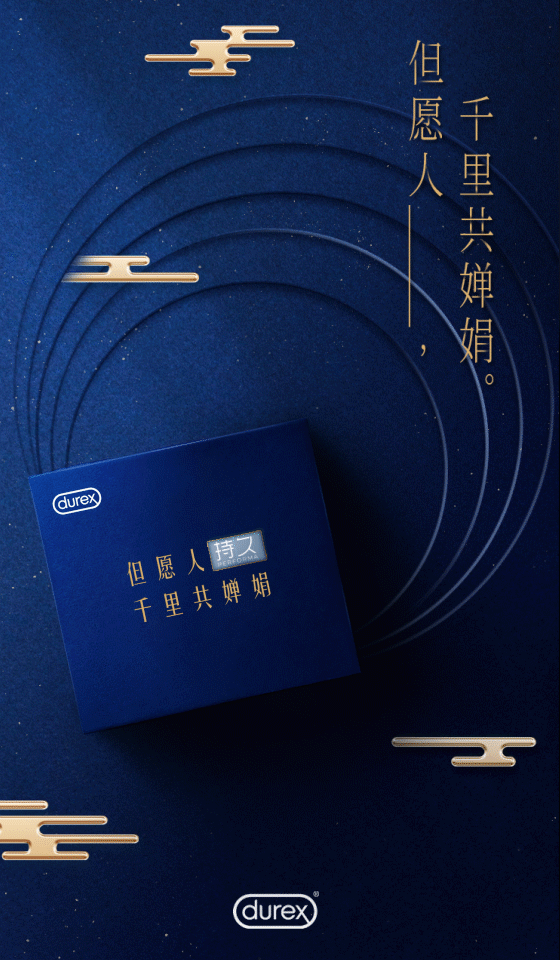 Some of the most well-known folk stories and legends are related to Mid-Autumn Festival. Best known is the tale of Chang'e who flies to the moon after drinking the elixir of life. She then becomes the Goddess of the moon and her companion, the Jade Rabbit, stays with her making the elixir of life. This festival is also the topic of many folk rhymes, proverbs, idioms and poems.
Making the most of the family reunion theme, Durex created its special mooncake gift box with one famous poem that people usually refer to during Mid-Autumn Festival:
Durex changed the word "长久" (long life) to "持久" (lasting) to advertise its product. The campaign shows a deep understanding of Chinese culture and the witty play on words is a great way to win over Chinese consumers in a creative way.
KFC produces mooncakes with the Palace Museum
The arrival of Mid-Autumn Festival sees sales of mooncakes rocket. More and more food outlets and catering companies have released their own mooncake gift boxes in recent years. KFC entered the mooncake market for the first time this year with its "Flowers and Moon" gift box in joint partnership with the Palace Museum. The idea was inspired by Chang'e's companion Jade Rabbit and the design of the mooncake box was also intertwined with the culture of the Palace Museum.
Working with the most popular museum in China enabled KFC to give its mooncakes a unique edge. Both KFC and the Palace Museum have collaborated with various brands to launch new products in recent years. Co-branding campaigns are a successful way to mutually promote sales and expand audiences.
HeyTea's unique gift appeals to younger audiences
After Chinese New Year, Mid-Autumn Festival is the second-most popular time for Chinese consumers to send gifts to one another. While mooncakes still dominate a large portion of the gift market, young Chinese consumers are looking for creative and unique presents for their friends and family. HeyTea never misses the opportunity to market limited-edition products during this period.
This year, HeyTea launched its Jade Rabbit bubble tea"流心奶黄波波冰" and offered free limited-edition products related to Jade Rabbit, such as lanterns, stickers and coupons. They based the concept and packaging-design on the story of Chang'e. In addition, if users engage with HeyTea's Weibo, Xiaohongshu, Bilibili and Douyin accounts, they will be in with a chance of winning these products. A post promoting Jade Rabbit bubble tea on Weibo gained 1,500 comments, 4,200 reposts and 1,000 likes.
InYoung shows off "China Power"
There is no denying that China has had many challenges in 2020 with COVID-19, tensions with the US government and the largest flood disaster in 98 years. However, as the saying goes, every cloud has its silver lining. This was the message InYoung wanted to display with its campaign which chose to celebrate China's achievements throughout 2020.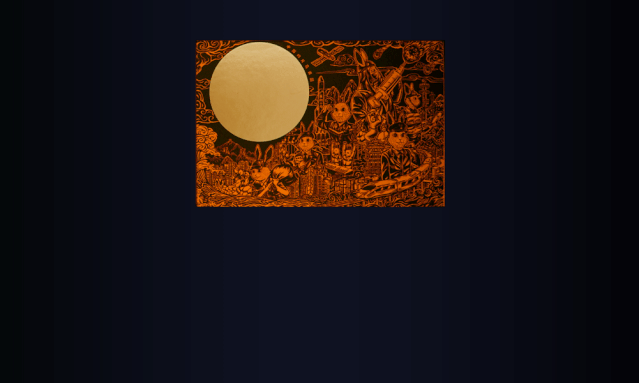 InYoung, the integrated marketing agency, launched a special mooncake gift box featuring six important occasions representing "China power":
Fighting against COVID-19
The expansion of China's maglev trains
The first Mars exploration mission
China's National Security Act
5G developments
Flood disaster control
The box tied in nicely with the celebration of China's National Day, which fell on the same day as Mid-Autumn Festival this year and celebrated 71 years of the Communist Party in power.
The importance of family during Chinese festivals
Family reunion is the crux of Mid-Autumn Festival celebrations and is the theme that many brands focus on in their campaigns. Spending time with family is all the more meaningful after the challenges of 2020 have caused bonds with loved ones to grow stronger.
However, brands should also aim to demonstrate their knowledge of what is happening in China and dominant trends in festival-themed campaigns. Hennessy and Durex showed off their deep understanding of Chinese culture and festivals; InYoung also revealed its knowledge of China through a selection of the country's achievements displayed on mooncakes. While KFC tried to differentiate themselves with specialist mooncakes, HeyTea dropped mooncakes altogether and opted to promote an alternative gift for Mid-Autumn Festival.