From UrbanGirl Vivian to NewGirl Zhang Keni and SuperGirl Gu Yixi, these women-focused comic bloggers have a following ranging from 800,000 to 2 million on Xiaohongshu, a fashion bible for China's Gen Z'ers. They are also emerging as highly sought after by global brands from Estée Lauder, Kiehl's, L'Oréal and La Mer to Prada and YSL.
These creators have carved out a unique space on this platform by leveraging the interest in comic and manga content amongst China's post-95s and post-00s. Rather than being regarded as traditional women-focused bloggers that often have a niche in beauty or fashion, they prefer to establish themselves as "cultural bloggers" as a staff member behind the New Girl Zhang Keni IP said in an interview with the Chinese media outlet CBO Focus.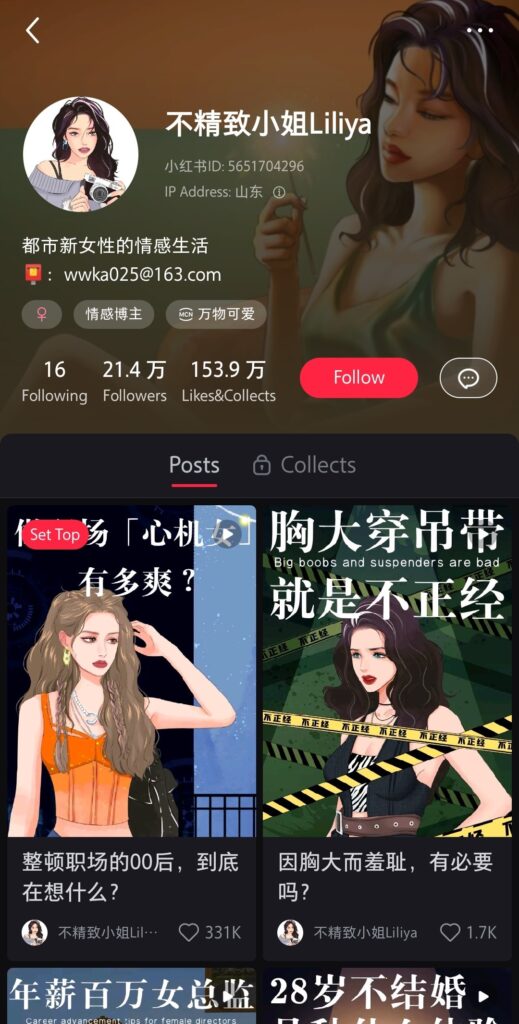 A different way to tell women's stories
Based off of day-to-day scenarios, they curate stories that shed a light on "secrets or taboos" related to women that are often shied away from in public conversations, and talk about anything from social stigma around women such as "being 30, still single and not owning a house" and "how difficult it is to survive with an average look in a world where everyone is judged by their appearance", to women empowerment, for example, "how to invest in self-development" and "how to be confident in being who you are".
These posts have drawn in an average endorsement of 50,000, and one of the top performing videos which discussed "how to be a 'bad' girl", or "being rebellious", from SuperGirl Gu Yixi amassed over 773,000 likes, with another 222,000 collections.
These stories are normally presented in 2-to-3-minute short videos and have created "a sense of closeness" amongst its target female audience. This has enabled more women to express themselves freely, therefore, effectively resonating with their followers and more importantly, nourishing a strong bond with them too. Such a practice has also become an innovative way of fanning the existing online women's rights movement, propelling relevant hashtags such "Girlstalk" and "Women Development" to garner accumulated views of 210 million and 7.3 billion on Xiaohonngshu respectively.
Delivering brands' voice through comics
The uniqueness of these comic bloggers' content and the cemented relationship with their audience have naturally provided valuable assets for brands to tap in to. Marketers who have swiftly jumped on to the emerging property, is the perfume line of Italian luxury label Prada who made a splash in the digital space with its UrbanGirl Vivian IP collaboration. Entitled "Do women have to live like a rose?", the comic story features Paradoxe, their feminine fragrance gift box.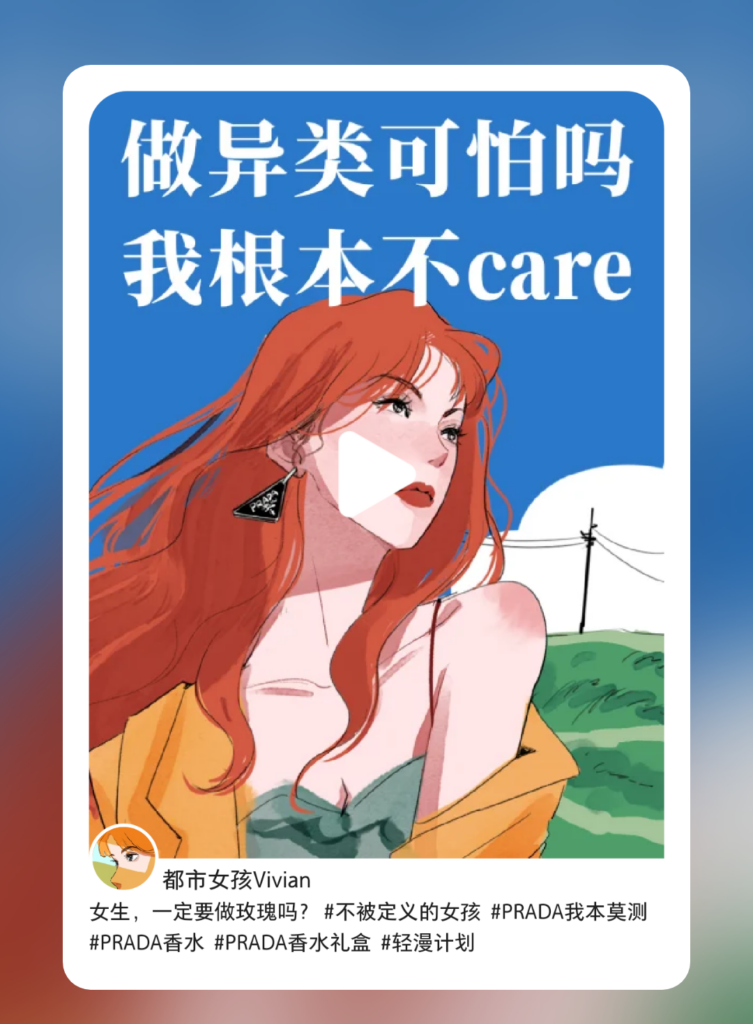 The story starts off with the process of manufacturing dolls where each final product was labelled with a tag, referring to the status quo where women are labelled based on how they dress and look. It then unfolds into a woman's journey of trying to change herself in order to live up to the expectations of society but struggles to find a way to fit in. It isn't until she discovers Paradoxe, which delivers the message "women are undefined" through the tagline "I am unpredictable", that she finally gains enough courage to be herself and not be bothered by social stereotypes.
The mini story garnered over 122,000 likes and more than 15,000 collections with many sharing the same experience, while others have found such commercials "addictive" and said they could watch this "over and over again".
YSL gained a similar momentum with their Libre Eau de Parfum spray in partnership with New Girl Zhang Keni's story on "How great it is to be a rebel girl" collecting over 94,000 likes. While the Estée Lauder-owned American cosmetic maker Clinique's collaboration with the same IP through the story "I became uglier after cutting down my spending" was endorsed by some 112,000.
These successful cases are examples of how brands can capitalise on this new avenue of content creation and engage with China's shrewd generations, especially the female demographics. It also provides an alternative for brands to tap into the continued women empowerment movement, which has become one of the hottest subjects for marketers amid the rise of women's rights at home. By incorporating their offerings into engaging storytelling that touches upon some of the most concerned matters amongst women, it enables brands to build up a more intimate relationship with their target audience.