Key takeaways:
Women of the Gen Z and Millennial cohorts in China showed a comparable level of enthusiasm for football as their male counterparts during the recent FIFA World Cup.
Teaming up with Chinese short video giant Kuaishou, Lancôme introduced a female-focused talk show, tapping into the football sensation through the lens of women.
Showing a deep understanding of its target audience, Lancôme's campaign drew in over 800 million views on Kuaishou.
---
The time when women were regarded as not being into football or watching football games is long gone. Such societal change applies to China too, despite the country not having the best historical relationship with the football market.
The female demographics in China showed a comparable level of enthusiasm for the sport as their male counterparts, accounting for 44.8% of online engagement in content relative to the recent FIFA World Cup between last September and October, according to the Beijing-based big data intelligence service provider QuestMobile.
Talking about football and more
Swiftly grasping the shift was the global beauty label Lancôme. By curating a talk show Besties' Chat, the L'Oréal-owned beauty brand attempted to unite women through the trending topic of football and other heated discussions including life and work dilemmas lived by China's Gen Z and Millennial females.
Running from 9 to 18 December 2022, the nine-episode series was a collaborative project in partnership with Kuaishou, capitalising on the time when domestic football fever was at its height. Each episode duration was approximately six minutes – a considerate production leveraging one of China's short video sharing giants and its football communities.
Although having lost streaming rights to the World Cup 2022 to its rival Douyin (Chinese TikTok), Kuaishou defended its appeal to football fans at home through its long-term efforts in cultivating the sports content ecosystem on its platform.
Such an endeavour has been timely sweetened by a live streaming debut of the new Internet sensation Qatari royal member Abdulraham Fahad al-Thani, who amassed over 1 million followers on Kuaishou during an hour-and-a-half live show, which saw more than 57 million tune-in on 11 December 2022. And the hashtag "World Cup" garnered over 14 billion views on the video-sharing platform during the game season. This existing traffic naturally paved the way for Kuaishou's brand partners, including Lancôme, to tap into the football phenomenon.
What do China's female football lovers look for?
Serving a main target audience of urban females aged between 25 and 40 years old, Lancôme rightly sensed that, unlike male football fans who pay more attention to aspects, such as tactics and professional play skills, the entertaining value of football matters more to Chinese women football fans.
As a result, two hosts of the talk show, including Liu Yuxi, a Chinese sports presenter and once a sports goddess at the state broadcaster CCTV were joined by both the national women's football team's goalkeeper Zhao Lina and actresses Zhang Huiwen and Zhang Xinyi to share anecdotes on and off the pitch.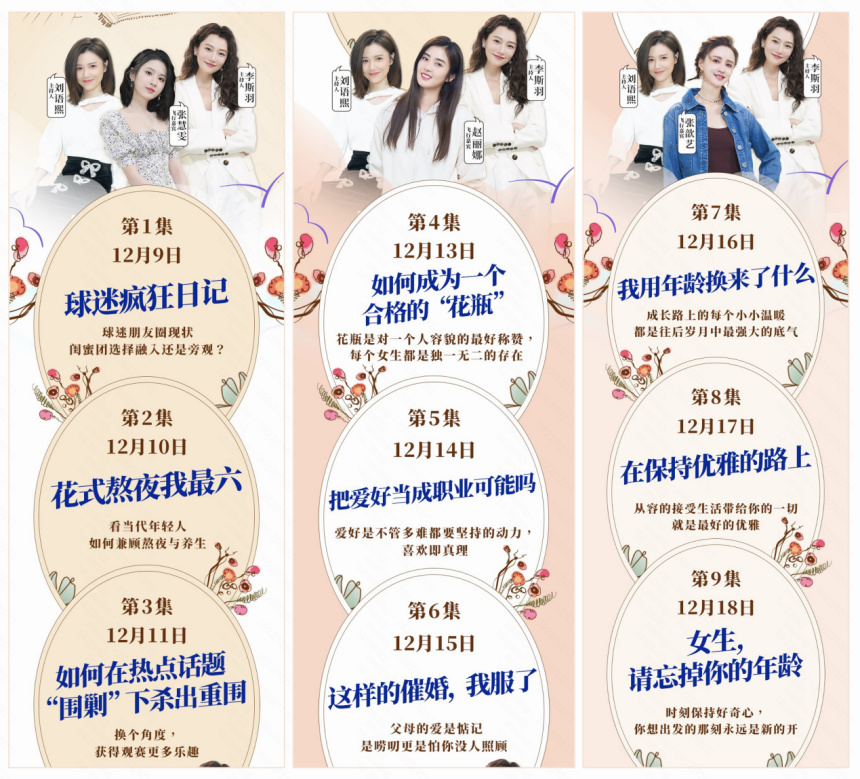 By introducing such a line-up, the show avoided a technical conversation, therefore, truly engaging wider women football lovers with the two actresses' personal input on topics revolving around the global football phenomenon. From the possibility of having one's hobby as a career to attitudes towards aging and parents' pressures to get married, these are common challenges facing China's post-80s and post-90s. By bringing these shared problems, the brand was also able to resonate with a broader spectrum of Chinese women, maximising the campaign's voice.
Having sensitively noticed the negative impacts on skin health after staying up late to watch football matches that were live streamed at midnight in China, a pain point particularly among female football enthusiasts, the beauty expert cleverly introduced an episode dedicated to skincare and wellbeing, a shrewd step to creating synergy between its own niche and the football momentum.
These thoughtful efforts paid off and unlocked the target demographics and even went beyond the intended goal. While the show gained a total of 190 million views, the campaign hashtag "Lancôme Besties' Chat" has attracted more than 800 million views on Kuaishou as of 9 January, with over 54,000 pieces of user-generated content, sharing not only stories of watching football games but also experience in skincare after a night supporting their favourite teams and even personal reflections on appearance anxiety and other life issues.
These cheerful results once again show the importance of a comprehensive understanding of the target audience in creating impactful campaigns. With the detailed consideration of the characteristics of China's female football fans and careful execution, Lancôme was able to strike a chord in female-targeted marketing and further enhance the brand's relationship with its main consumers as well as the facilitation of the shared craving for football.