In light of International Women's Day on March 8, the British Embassy in China paired up with DeepFocus Radio to jointly kick off a podcast series promoting female empowerment.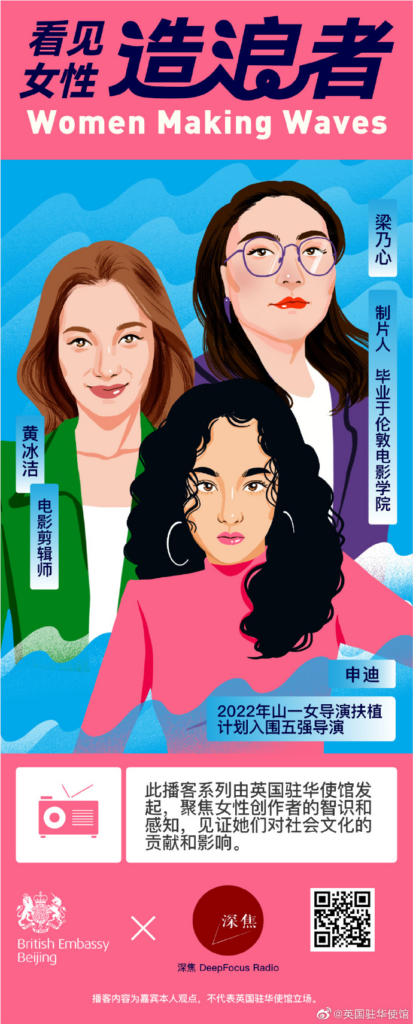 Entitled 'Women Making Waves', the uplifting podcast series interviews three outstanding young female filmmakers including director Shen Di, editor Huang Bingjie, and producer Liang Naixin. Together, they share their experience and feelings about working in the film and television industry, the influence of female identity in it, and recommended their favourite British works.
On the Chinese social media platform Weibo, the hashtag "Women Making Waves" garnered 805,000 views. Meanwhile, the hashtag "2023 International Women's Day" amassed a whopping 5.51 million views.
In China, International Women's Day is a popular holiday celebrated across the nation and is a chance for Chinese society to reflect on the progress of women in society and to seek better opportunities for women of all backgrounds and classes. Women, companies, and social organisations often use this day to raise awareness about issues affecting women today and often kickstart campaigns related to women's self-care, body image, self-confidence, and more.
Overall, the British Embassy in China launched this podcast series to put a spotlight on female creators so that women from all over the nation could learn about their contributions and influences on Chinese society and culture.
Join our newsletter