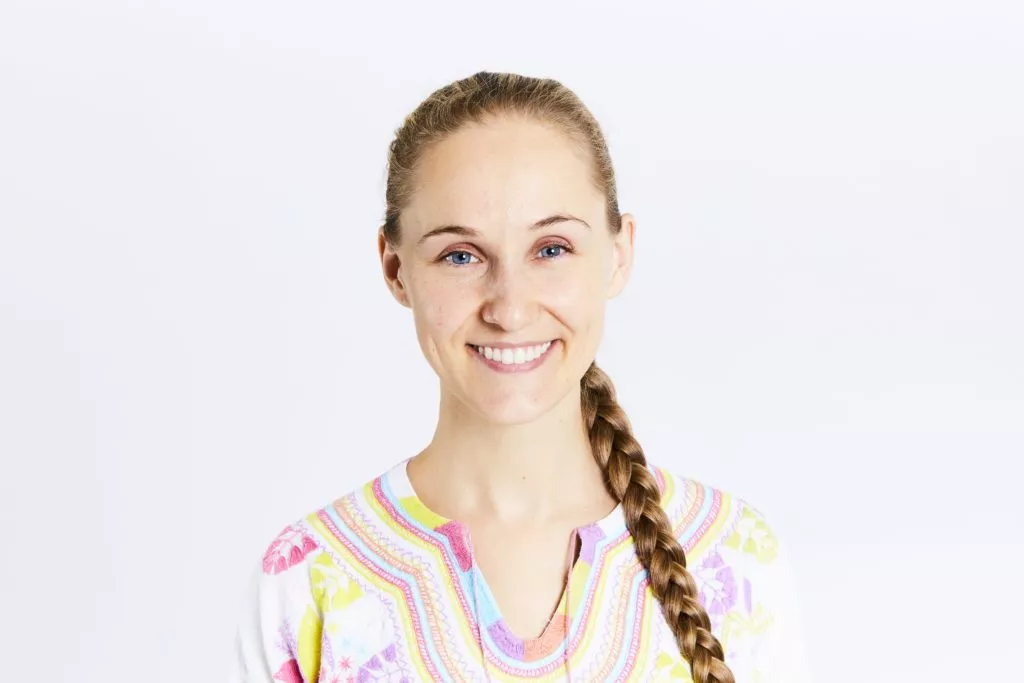 Referring to the Chinese market is problematic due to the size and scope of China, Emily Riddell interviewed China watcher Ashley Galina Dudarenok about its geographical and generational complexities and trends to look out for in 2021.
Ashley Galina Dudarenok is a renowned China marketing expert, entrepreneur, bestselling author and vlogger. She was recognized as a LinkedIn Top Voice in Marketing in 2019 and chosen as an Asia-Pacific Top 25 Innovator by the Holmes Report. She is the founder of China-focused social media agency Alarice and China insights and digital training company ChoZan. Read more about Ashley here: https://ashleydudarenok.com/
What is the best way to split up the "China market" into consumer groups?
The most important distinction is between north and south China, which have completely different ecosystems when it comes to spending power, culture, and behaviours. This is especially true post-COVID-19, as its economic recovery has been extremely uneven throughout China. Southerners are engaging in "revenge consumption" (a strong desire to buy due to pent up demand); whereas people in the north, especially those residing in tier 2, 3, or 4 cities, are saving due to concerns about job security and commonly have two or three jobs on the side of full-time employment. As such, there is a completely different mental state between the two.
What about the impact of the tier-system on consumer groups?
I use city tiers out of ease, but the term over-simplifies China and its different consumer groups. City tiers were created a long time ago for government planning purposes, not for defining consumer behaviours. Take the example of Changsha: it is building a night economy from scratch by extending work hours, boosting night consumption, and developing cultural streets in order to become China's number one 24-hour city. So, how do you classify it in the tier system?
Many China-watchers are moving away from these generalisations and focussing on "clusters". These are groups of 3-5 cities which have similar economies and are a much more accurate way to define consumption patterns.
What can you tell us about the different generations in China and which trends will dominate in each group in 2021?
Gen-Z
Gen-Z will be impacted by COVID-19 to an unprecedented scale. We haven't seen these changes yet, but they will become very obvious in the next couple of years. Many Gen-Zers have experienced the pandemic while in university meaning that they have become accustomed to virtual learning and online entertainment and, therefore, enjoy spending time alone. As a generation, they are very cautious and are anxious about their future career and the global economy. The worries and pressures of China's Gen-Z will translate into psychological patterns that will impact their consumer and work behaviour and, in turn, shape China's future.
Millennials
In contrast, millennials were in a more stable position when COVID hit due to job security or having a family. Their experience of the pandemic – whether they are consuming or saving – and outlook on the future depends on their geographical location (as mentioned earlier).
Millennials are very digital and are driving consumption of paid services, paid entertainment, and gaming in China. They want a certain standard of living and are willing to pay for high quality goods. However, millennials are also a conflicted group and looking good among friends or on social media is important to them. Of the 300 million people who say that they regularly exercise in China, 100 million are pretending by checking into a virtual gym or taking a picture or short video with fitness equipment. The majority of these "fakes" are millennials who want to give off the impression that they conduct a desirable lifestyle on social media.
Middle-age
Women empowerment is an important theme among female middle-aged (30-55+) consumers. Shows related to women empowerment have become very popular in the last year and several strong female role models are emerging. Yet, this is still a sensitive topic as the government want traditional values to be upheld and family to be prioritised but they also recognise that a lot of young women are already quite emancipated. I believe that this delicate balance will continue for some time.
Middle-aged men are shifting to care more about their appearance and the demand for skincare products, treatments and glue-on wigs are soaring. In the past, this was the domain of "little fresh meat" or young, feminine-looking boys, a trend influenced by Korean and Japanese culture. However, caring about one's appearance has become more mainstream among older men as they regard it as a sign of respect to give face to people who they interact with.
Silver-haired generation (post-60s)
After Gen-Z, post-60s are the second most digitally active generation in China – they use social media, create, and consume content and buy online. As a result, their behaviour and habits are also changing. Unlike the past, their focus is no longer wholly on caring for their children and grandchildren and they have started cultivating their own hobbies, such as joining clubs, baking, playing mahjong, square dancing and travelling. A growing number of elderly people are also deciding to abandon the traditional model of living with families in old age and are moving into houses in the countryside with friends, a trend especially apparent around Beijing and Tianjin.
Which age group do you find the most interesting and why?
The spending power of China's digital-conscious older generation
The older generation has the most potential to change China significantly over the next 15 years. Usually, as society is ageing, people become more averse to change and new technology. However, China's older generation are a lot more conscious and digitally minded and are keen to enjoy their silver years.
The older generation in lower-tiers is the biggest driving force of both social commerce and consumption. They are unafraid and are gradually becoming much more widely accepted by other groups of Chinese consumers who are engaging with their content and consuming their products.
It's common to see a village with older residents selling products from their farm on e-commerce sites, purchasing on Pinduoduo, watching videos on Douyin and blogging online. Driven by the growth in domestic consumption, the guochao 国潮 trend and "Made in China" policy, there will be a rise in handicraft production among lower-tier silver-haired residents. Previously, these goods would have been made for local markets or tourists but they will now be sold to a national audience on e-commerce platforms.
We need to change the way we communicate, market and the products we sell to cater to China's ageing population because they are digitally minded and have the time and money to consume.
The ways in which anxious Gen-Zers shape China
Nonetheless, the biggest story of this century is the rising middle class in Asia which is being manifested through Gen-Z and millennials. It will be interesting to see the psychological impact of COVID-19 on young consumers. They have a lot of anxieties and fears which need to be addressed and the demand for coaching, mentoring and mental health support is likely to grow in China as a result.
How have the different Chinese consumers evolved during the 15 years you have lived in Greater China?
In the past, people's social circles were made up of who you interacted with at work, your family and friends and their network. However, these circles have become much more fragmented with the growth of exclusive niche online interest groups. For example, WeChat groups where you need to have purchased from a certain brand to be accepted or band fan groups where you have to spend a minimum amount on merchandise to join. These closed communities result in members feeling very connected with one another. China is moving in the direction of Japan where everybody is a fan of something and interests are being taken to the extreme and turned into exclusive communities.
This trend will be advanced by young people, especially in the gaming industry where 60% of gamers are Gen-Z. When China introduces 6G in three years time, the country will see holographic projections which merge reality and virtuality. The key question will be how will these closed special interest communities represent individuals in the virtual reality space.
How would you market to a millennial in Shanghai compared to one in a third-tier city in Sichuan province?
Shanghai consumers want to have new, innovative experiences and to feel like they are part of a niche community. Music festivals, underground club nights, appearances from niche celebrities or virtual KOLs and the use of 3D livestreaming would all be popular. However, they don't have much time to engage or interact with content unless it really catches on so gamifying should be approached with caution.
Third-tier consumers aspire for life in first-tier cities, like Shanghai, so they want to see famous brands and faces and would rather attend a large-scale event rather than a small, exclusive gathering. They have more time so are willing to engage with longer content or games.
Nonetheless, marketing is obviously very dependent on the city cluster, target audience and product that is being promoted.
Which consumer groups and platforms do you think provides the most opportunities currently for Western brands, I.e., what is the "combination" brands should target?
Lower-tier v higher-tier cities
Second and third-tier cities provide a lot of opportunities because they are not saturated like big cities. While it can be a beneficial strategy to find a niche target consumer group in a lower-tier city, brands can't just skip launching in the first-tier cities as other consumer groups look up to them.
The importance of content
Content really is key as China moves towards a media buy first strategy rather than the form of performance marketing commonly seen in the West. As with 2020, videos, livestreams and bloggers are all still important. Brands should also focus on growing an in-house blogger to create content so that the brand has a face.
All the usual platforms are key – Kuaishou, Bilibili, Douyin and Taobao's Weitao for virtual KOLs, and Zhihu for long-form content. Weibo is the least interesting and really needs to manage its issues with its shuijun 水军economy (users who are paid by celebrities/ KOLs to post messages on the platform).
What advice would you give to China marketers?
My biggest advice is to follow three sources of inspiration and insights about the China market. China is evolving so fast so spend at least ten minutes a day to read and learn more, otherwise China will move past you!
You should also learn to speak and read the Chinese language as reading directly from the source makes a huge difference, whether it is local magazines, WeChat accounts or local marketers.
Develop a mastermind group with 3-5 people in your industry and get together once a month to exchange ideas and ask questions. Peer coaching and collaborative working is extremely important, especially with a dynamic market like China.
---
Ashley and her ChoZan team have recently released their comprehensive 600+ pages China report: ChoZan Mega Report China E-commerce + Marketing Q1 2021 Outlook. The report includes interviews with over 50 experts and is updated with the latest information and data from Q4 2020. It covers the following topics:
China's digital landscape
9 key consumer groups: millennials, Gen Z, the silver-haired generation, Chinese men aged 40+, power women, super mum and dads, China's pet lovers, lower tier city youth, happy singles
4 e-commerce platforms: Alibaba, JD, Pinduoduo, Kuaishou
3 mega shopping festivals: CNY, 618, Double 11 (with latest figures from last year's Double 11)
9 hottest social media platforms: WeChat, Weibo, Douyin, RED, Bilibili, Zhihu, Kuaishou, Weitao, Toutiao
---
If you enjoyed this article and want to contribute a piece to Dao, please get in touch with the team at [email protected]