In 2019, the number of people over 60 years old in China reached 254 million, accounting for 18.1% of the population: no other country in the world is facing such a great demographic challenge, and, one which is only growing. Due to falling birth rates and rising life expectancy, China's ageing population is predicted to reach 330 million by 2030, thus making up 25.5% of the total population, according to the National Bureau of Statistics.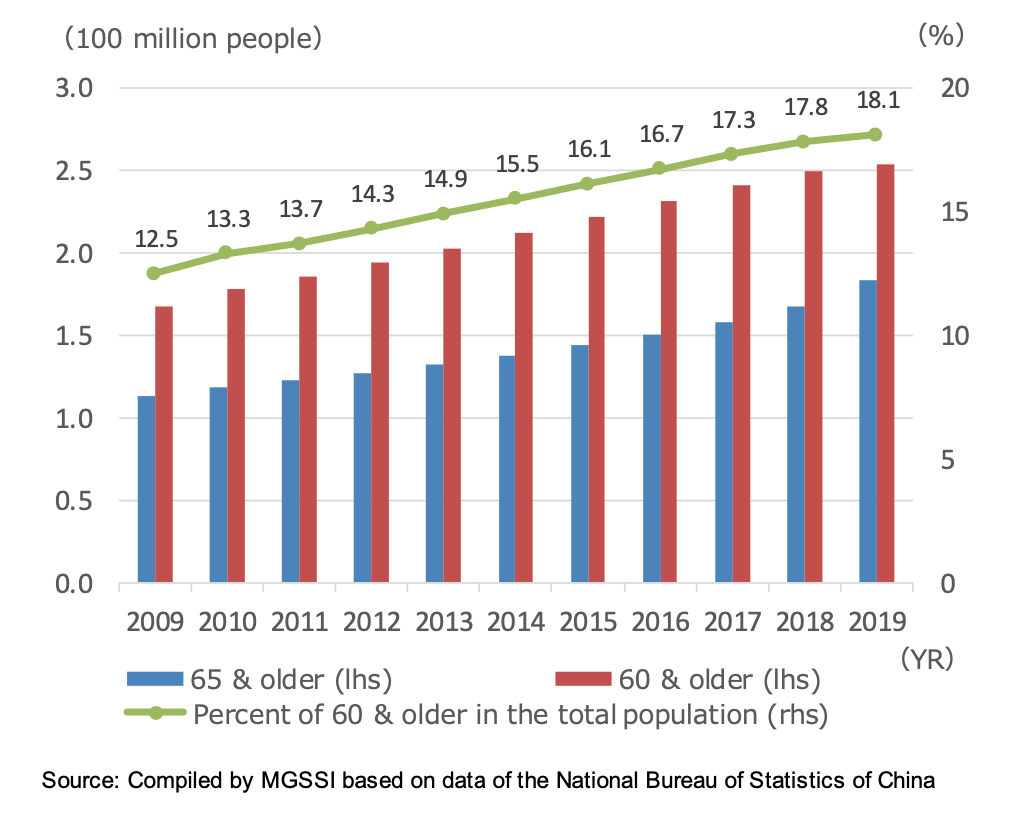 I know, this seems like quite a gloomy scenario but, for now, let's focus on the silver lining…
China has been rapidly evolving: the country has become more prosperous, innovation has been taking place at great speed and digital transformation has been rapidly shaping Chinese's society.
These changes have affected all layers of society and the silver-haired generation has certainly not been an exception. As China's economy has grown, elderly people have seen a rise in their disposable income and assets. The "China Report on the Development of the Silver Industry" says that the spending potential of China's elderly population will soar to 106 trillion RMB by 2050, thus making up a third of the nation's GDP. This means that China will become the country with the world's largest silver market.
So…what does this silver-haired generation look like?
Strong spending power of silver-haired consumers
The expression "silver-haired group" is used to refer to China's senior population aged between 60 and 69 years old. According to the WHO Health Statistics, China has a life expectancy of 68.7 years old, meaning that those aged between 60-69 are generally deemed to be healthy and self-reliant. China currently has around 150 million of these so-called "active seniors".
Research has also shown that these active seniors are mainly concentrated in first-tier cities. Shanghai has the highest proportion of those aged over 60 within its total population (30%). It stands at around 20% in Beijing, Tianjin, Chongqing and Guangzhou.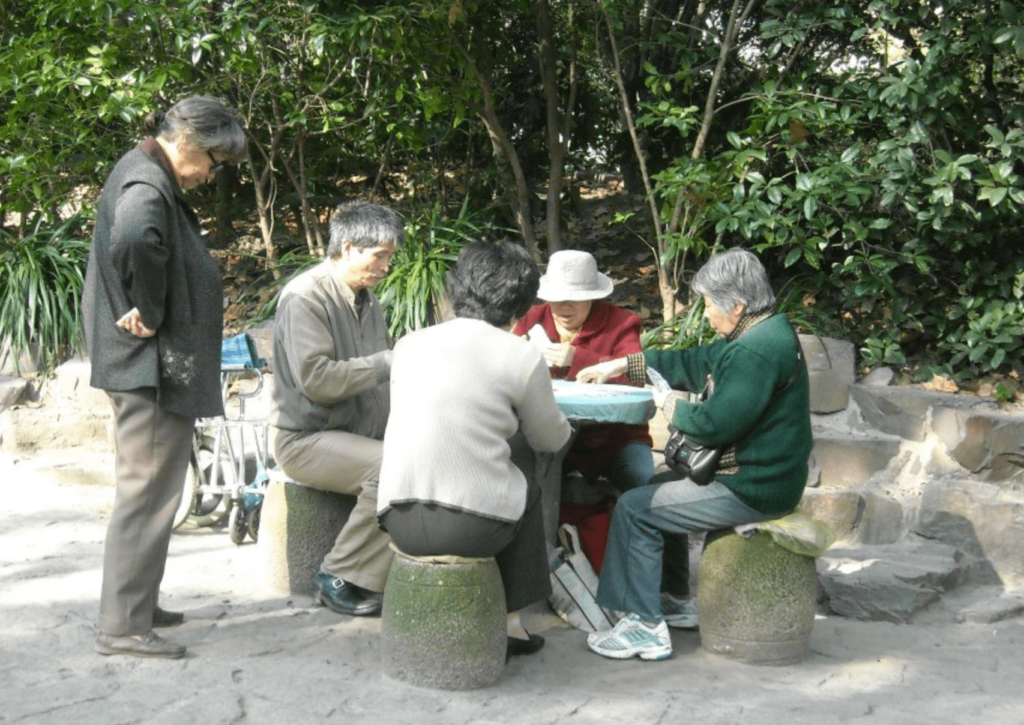 Residing mainly in major metropolitan areas allows them to access higher incomes and stronger spending power compared to peers living in rural areas. For the urban elderly, the main source of income is pensions; whereas, in rural areas, it is self-employment income.
In 2018, the average annual per-capita pension income of urban Chinese citizens was approximately 38,000 RMB (about $5,377), almost the equivalent of the average annual per-capita disposable income of Chinese urban residents (39,000 RMB). In the same year, annual consumption expenditure per urban inhabitant averaged approximately 26,000 RMB. This suggests that seniors were able to cover living costs with the pensions they received and still had a remainder of approximately 10,000 RMB (about $ 1,415) annually.
Since the launch of the Chinese economic reform and opening (改革开放) started by Deng Xiaoping in 1978, the country's GDP growth has averaged almost 10% a year, and more than 850 million people have been lifted out of poverty. The population in China has witnessed dramatic changes in terms of living conditions, lifestyle and health and the active seniors are continuing to benefit from the steady economic growth, particularly in urban areas.
It is important, however, to make a distinction between seniors who were born before 1950 and those who were born after. The former are the so-called "old elderly": they are much more careful with spending, have a tendency to stay at home and look after their grandchildren. The latter, known as the "silver generation" or "new elderly" has instead been described as a group that has more leisure time and are more willing to spend. As they tend to pay more attention to lifestyle, they are shifting to a way of living that will allow them to fully enjoy their "golden years", thus paving the way to rising demand for products and services which will enhance their happiness and overall well-being.
Growing demand for health foods
In China, 75.8% of the elderly population aged 60 or above suffer from one or more chronic diseases. As such, health issues play an important role in shaping consumption behaviours.
Instant powder foods (e.g. milk powder, protein powder, oatmeal), dietary supplements (e.g. calcium and glucosamine tablets, vitamins) and sugar-free snacks occupy a crucial position in the Chinese elderly food market.
In order to meet demand, some brands have rolled out special products targeted at the elderly, for example: in 2019, the Chinese high-end milk powder brand Yourui 悠瑞 by Mengniu 蒙牛 launched four new products specifically for middle-aged and elderly people with digestive, bones and hyperglycemia diseases.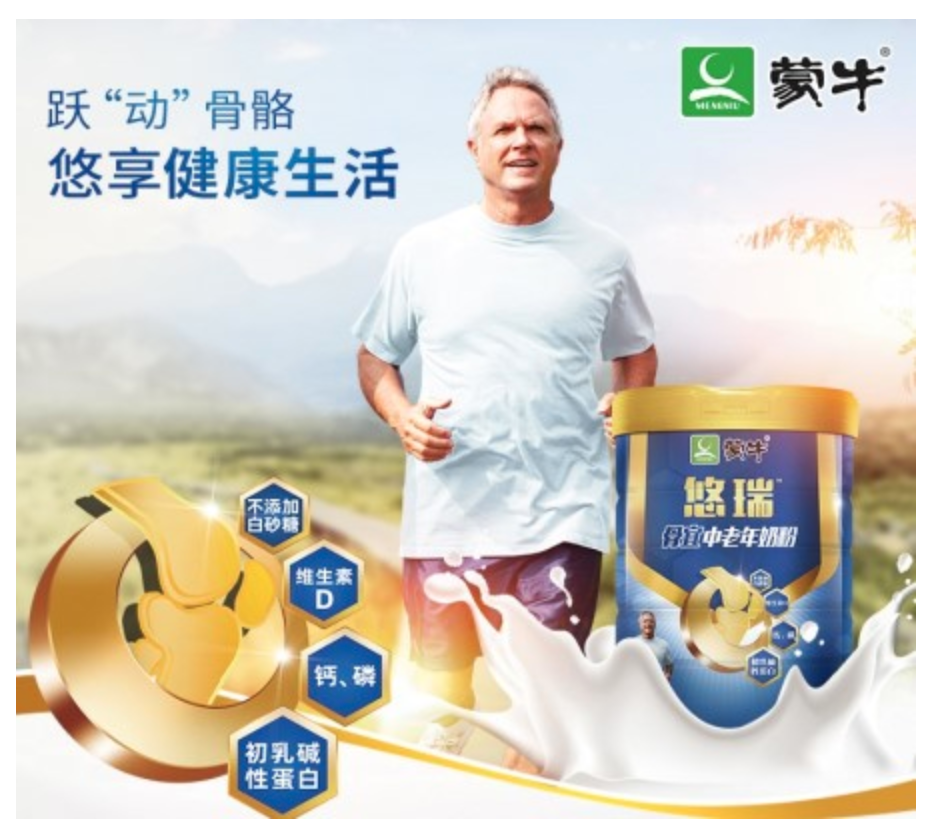 Another interesting case is Nongfu Spring 农夫山泉, a Chinese bottled water and beverage brand that released water with a higher concentration of essential minerals, especially lithium, in order to help the elderly absorb more nutrients.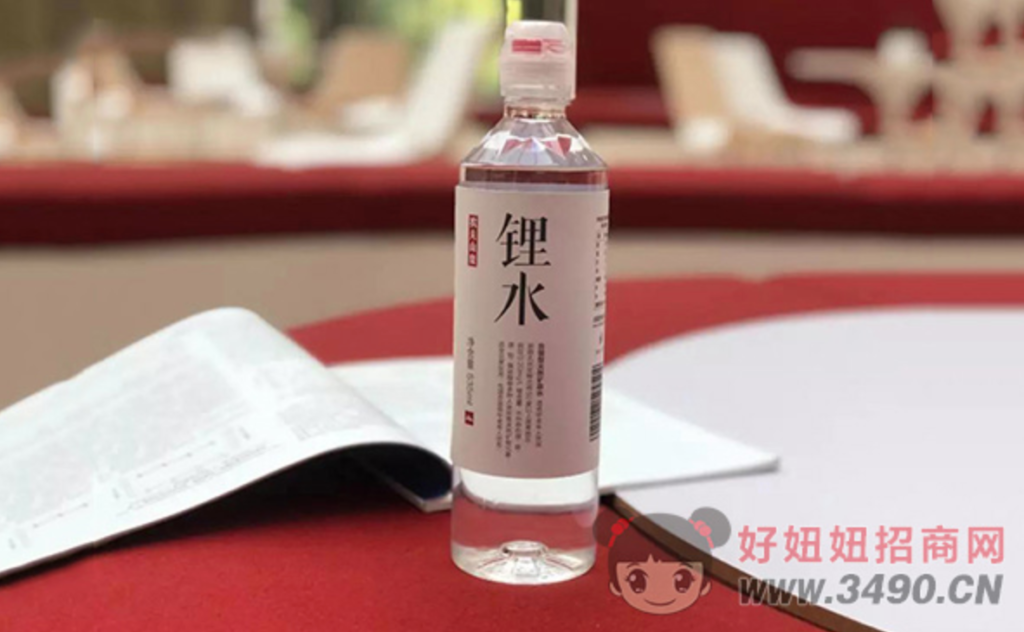 Access to Internet and the role of e-commerce
Seniors have been increasingly eager to embrace technology and the tools that it offers. This explains why the number of senior internet users expanded from 54 million in 2018 to 100 million in 2020. Among these senior netizens, there are significantly more female users than male users (57.1% vs 42.9%). 43% of active senior netizens are from tier 1 and tier 2 cities.
Brick-and-mortar stores still played a major role in the elderly consumption market prior to the pandemic. However, the outbreak of COVID-19 has radically changed this pattern with a lot of senior consumers becoming a part of the online shopping force.
They are mainly accessing the internet through mobile devices and more than 40% use Taobao and Alipay for purchases. Besides daily necessities, such as food and health products, the silver-haired generation looks for goods and services that range from clothing to home appliances, travelling, insurance and financial products. On average, they spend 1,000 RMB per month.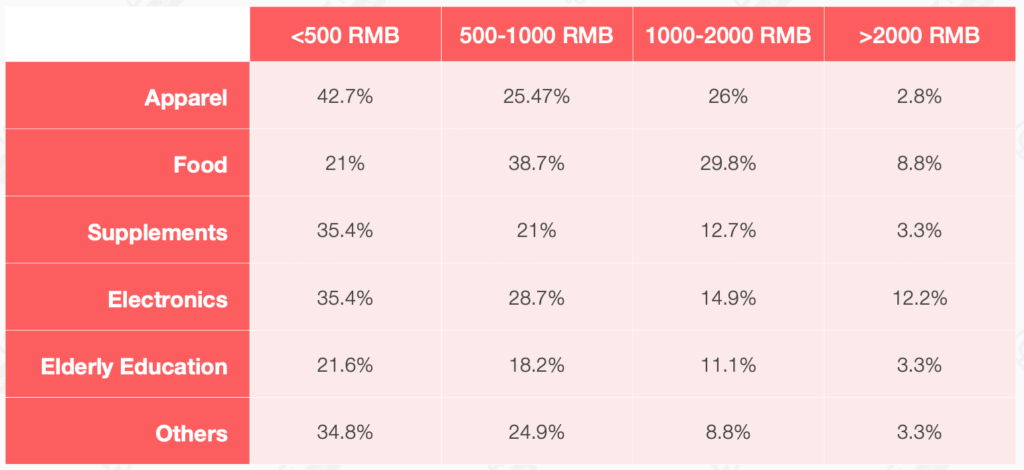 Data published in the "Mitsui & Co. Global Strategic Studies Institute Monthly Report (February 2020)" showed that the e-commerce consumption by the elderly in China achieved a 65% YoY growth in 2018. Per-capita e-commerce consumption was higher than any other generation which clearly demonstrates the potential of this demographic within the e-commerce sector.
In addition to e-commerce, social media, video and information mobile applications have become essential parts of elderly people's daily life.
Silver netizens not only use their online connectivity to make online purchases but also to interact with their friends and relatives, especially via WeChat. Sometimes, these two activities are even connected. Surveys conducted during the first half of 2020 showed that elderly users on WeChat often send each other links to new items on their favourite shopping apps and tips on how to get good deals and discounts.
An untapped opportunity for brands?
I believe that the COVID-19 pandemic has acted as an accelerator of change that would have come about in the long term.
The Chinese senior population is growing and so are the opportunities for the silver economy. Brands should stop thinking of the Chinese elderly as grannies and grandpas using old-fashioned big-button phones and start treating them as self-reliant consumers with great spending power and who aren't afraid to embrace new technologies.
Engaging with the silver-haired generation and empowering them will be the real challenge for brands in 2021. Are you ready for it?
---
If you enjoyed this article and want to contribute a piece to Dao, please get in touch with the team at [email protected]
---
Read more: