China's sportswear fashion industry has been rapidly evolving in recent years, with a new generation of consumers seeking not only function but also style and individuality. The rise of Guochao, a movement that celebrates Chinese culture and design, has further fuelled the growth of local sportswear brands and created new opportunities for both domestic and foreign players in the market.
However, as the industry becomes increasingly competitive and consumers' expectations continue to evolve, brands need to constantly innovate and adapt to stay ahead of the game. In this context, Dao Insights is joined by John Gearing to explore the latest trends, challenges, and opportunities in China's sportswear fashion industry.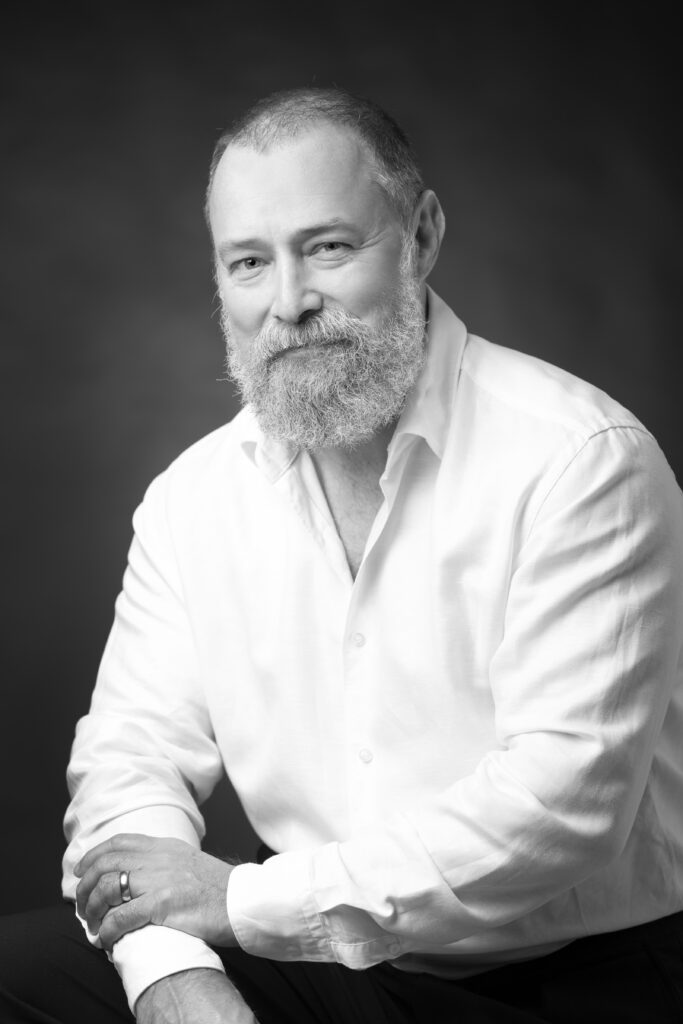 John Gearing, an independent board director, has 25 years' experience in retail with 20 years leading sports and fashion consumer businesses in APAC including Adidas retail. He also works as a corporate development advisor to private equity, brands, and family offices operating in the consumer markets (fashion & sportswear).
Gearing received his education at SOAS, University of London (BA Hons, Oriental Studies), Edinburgh Business School (MBA with M&A specialism), and is also one of the "founders" of Kontoor Brands Inc (NYSE: KTB) and owner of Lee & Wrangler Jeans. He has 10 years' experience as a portfolio MD for VF Corporation (Timberland, 7FAM, Kipling, Nautica, Eastpak).
What do you think China's young generation of consumers is looking for in sportswear fashion products?
Style is a significant component. Function is not enough. This consumer is very image-conscious indeed. I'm not suggesting this is unique to the China consumer, but it is certainly a powerful motivator of purchase. Function must also be there but, frankly, that's a hygiene factor. It's style (and brand) that truly informs the purchase. Guochao (which we discuss later) is also right up there.
The demographics of consumers show a strong pursuit of personality and individuality, what do you think sportswear brands could do to cater to those needs?
This is a tough one. The easy/lazy answer is customisation but that rarely gets implemented well – it ends up being badges and stickers which is pretty weak as a proposition. In the end, I think the best method is to provide depth and breadth of choice as well as multiple collections in a season. This allows the consumer to mix/match within the brand's assortment.
The Guochao wave was first introduced by Chinese sportswear giant Li-Ning in 2018, have you observed that the trend has so far changed in today's fashion sportswear sector? If so, how?
Absolutely. Twenty years ago, the international brand had the advantage. Frankly, the local brands were often pretty low-rent "copycat" brands that just borrowed from the big brands for their GTM (go-to-market) concepts. Over time that started to change. The brands learned the game. I'd date that as post the 2008 Olympics as when that really started to increase momentum.
Then, as you say in 2018, Guochao kicked into gear thanks to Li-Ning. That now has a life of its own. The drivers of that are (1) China's Pride as a growing all-pervasive national movement, (2) geopolitics has certainly been a tailwind for it and (3) the China brands themselves now do such a great job. The underinvestment by international brands during COVID was also a huge factor.
I believe they took a big step back and that allowed the local operators to take market share and consumer mind-space. So, we have gone from international brands having the upper hand to playing on a more level playing field, to where we are now which is the international players playing catch-up.
Do you think the Guochao phenomenon will continue in the sportswear fashion industry? Given so many market players have already tapped into the trend, how can brands set themselves apart from others by leveraging the national wave?
Absolutely. It's here to stay. I think non-China brands need to tread very carefully here. Whatever they do in this space must be sincere and authentic. Collaborations with Chinese designers are a good route for this. For me, it is also not just a consumer-facing exercise for brands.
It must also be part of how the brand operates in China – its business model, treatment of its China associates, relationships with Chinese authorities, and its local market leadership team i.e. I don't see why expats lead China business units anymore. I know that's controversial and I'm not saying there is never a rationale for that but, as a rule, China business units need to be led by Chinese.
Recently, Adidas announced its ambition to regain Chinese consumers with efforts including doubling down the incorporation of Chinese culture into its products, how effective do you think such a strategy can be in increasing foreign brands' appeal to Chinese consumers now?
Firstly, I find this PR effort surprising. It's a de facto admission of guilt (or, at best, neglect). It's a mea culpa [A Latin word, which means "my fault"]. To some degree, I admire their honesty but think they would have been better served by simply getting on with it and letting the consumer be the judge. As it is, it smacks of commercialism to me and lacks authenticity. Adidas is a great "forever brand" with deep pockets and talented local leadership.
I think they will be successful to some degree but will not ever be able to again be the dominant force they once were. The consumer simply has more choices these days. As for other brands attempting the same? Certainly, they need to take this approach, but it isn't easy. As I've said, executing it in a sincere way is tricky and not just a matter of having dragon graphics on your t-shirts or red shoes at CNY (to use a flippant example to make a point). It needs to be an approach throughout the organisation of the brand.
Community building is also a crucial part of digital marketing in China, what do you think brands can do to cultivate and strengthen their relationship with consumers in the digital space?
In essence, brands need to build a deeper relationship with the consumer across several pillars: emotional ("I love this brand, what it does for me and how it shows up in the world", financial ("I really appreciate that the brand rewards me for sticking with it and with stuff I value"), transactional ("It's incredibly easy for me to shop this brand – it's on all the channels & platforms I like to use").
This is less challenging to do in sports than it is in fashion. Community is relatively straightforward in sports (teams, classes etc). Fashion is much more challenging.
I would say that this is not an easy exercise for anyone, however. Nor is it cheap to do in China. Brands need to be in it for the long haul and be prepared to invest. The ROI (return on investment) is a hockey stick, not a straight line going upwards from left to right.
The race in offline activities continues to resume, what do you think is the key to engaging China's consumers in real life post-pandemic?
Stories! The reporting of the demise of brick & mortar retail has been somewhat exaggerated. Consumers still want and enjoy the experience of shopping. However, it is the word "enjoy" that is key there. A bland, transactional process won't get your consumers coming back again and again. They can do that online.
The physical store needs to offer something more. Not all stores can be "flagships" (and this is a topic in and of itself) but they must all offer something of that elevated shopping experience if they are to be successful. I have done a lot of work across many brands and markets as to what constitutes a flagship. In essence:
AAA location with fantastic brand presence/visibility
Better service experience
Events as part of a specific marketing program linked to the store
Higher standards of visual merchandising and selling aids
Differentiated product assortment e.g. exclusive collabs or imports
To a lesser degree, all physical stores need to have some aspects of this. I would also suggest that true omnichannel retailing is now a pre-requisite (endless aisle, CRM, click & collect). The latter takes real investment and operational excellence but, in my view, is non-negotiable for success. It also affects the operating model of brands as stores are no longer the clear-cut profit centres they once were but "nodes" in the overall consumer interface network of a brand that, in the aggregate, drives profitability and ROI.