Key takeaways:
Douyin Lifestyle Services teamed up with PICO to bring out a virtual city land of Qingdao, celebrating local culinary and scenic assets.
The digital creation was part of the physical summit hosted jointly by the lifestyle services unit and the VR start-up acquired by ByteDance.
These efforts indicate Douyin has beefed up in levelling up the lifestyle services sector, which has become a new revenue engine for Douyin.
---
As China's catering industry clocked a strong rebound, reaching 2.43 trillion RMB (338.70 billion USD) in the first half of the year, up 21.4% year on year, as per National Bureau of Statistics, the local lifestyle services unit under Chinese TikTok Douyin took step to further fuel the recovery of the sector by celebrating local food in one of the country's tourism hotspots Qingdao in the digital realm.
The virtual banquet is part of a city summit hosted in collaboration between Douyin Life Services and PICO, a VR startup now owned by the viral short video app's parent ByteDance. The offline summit kicked off on 25 July with the theme of "The New Era of City Food", which aims to promote catteries, food influencers and relevant service providers in the coastal city as well as those from neighbouring areas in the Shandong province, of which Qingdao is the capital.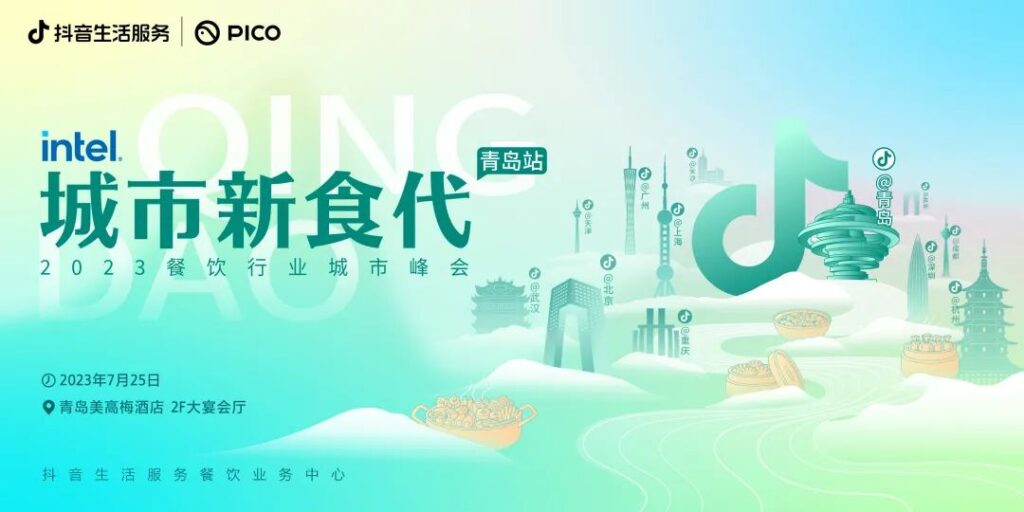 The event venue was set at the new landmark building in Qingdao – MGM Hotel, which was decorated with a high-tech ambiance, featuring curved screens and ribbon-style screens to showcase a sense of technology, preheating the virtual experience.
To give more local edge, the event invited Qingdao Auntie Zhang Daxia, a native influencer creating short comedic dramas based on daily life scenarios, who has over 21 million followers on Douyin.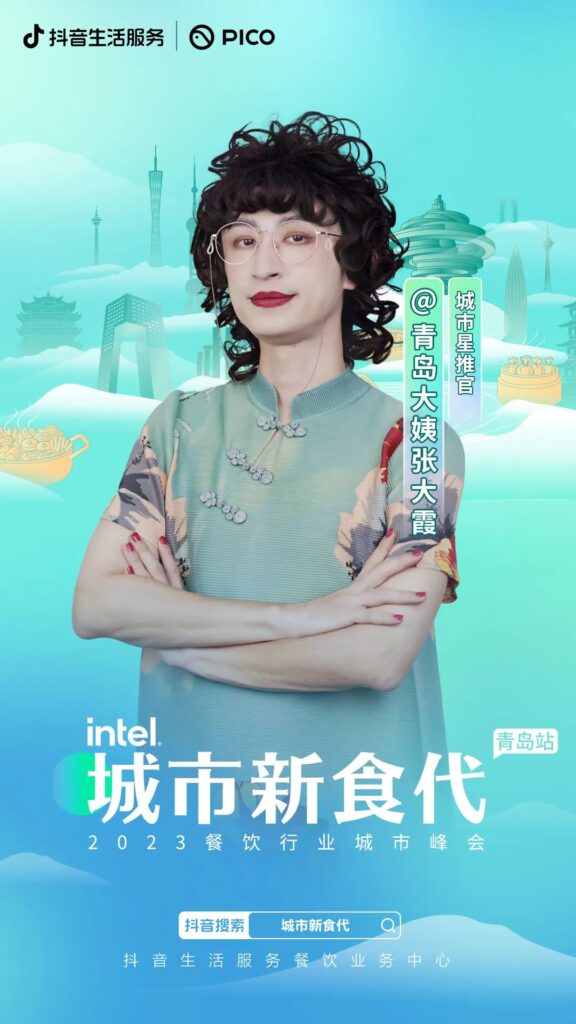 Virtual exploration of local food and scenery
The 360-degree immersive VR virtual venue was staged with the assistance of PICO panoramic technology, combining virtual and real scenes, and enabling real-time cross-space interactions. Users can experience the offline venue through PICO headsets, which expanded the scope of event participants, allowing more people to understand the added value of Douyin's Lifestyle Services for local businesses.
Apart from celebrating local cuisine through a series of VR exploration programs, the digital space also featured a total of five iconic landmarks including Huilange Pavilion, Huashi Lou, Laoshan Mountain, and Wusi Square. All five scenery sites were refashioned in posters with a futuristic twist, giving the nod to the inventive online experience.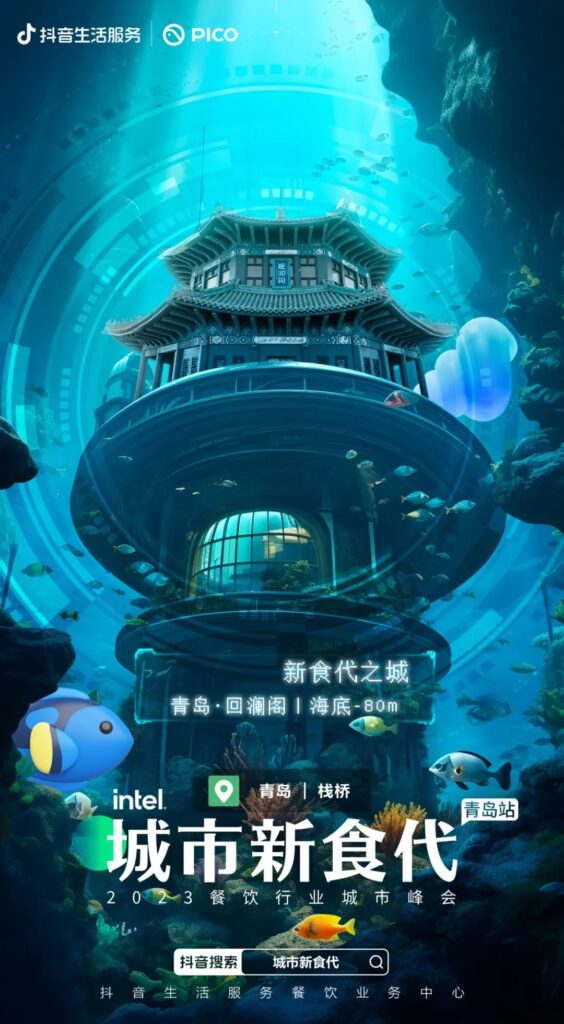 The move indicates Douyin is stepping up in efforts in ramping up the lifestyle services arm which has turned out to be a revenue engine for Douyin. The unit is reported to have pulled off a revenue of nearly 60 billion RMB (8.36 billion USD) between January and October 2022, surpassing its yearly target of 50 billion (6.97 billion USD) RMB ahead of time.
By leveraging the technologic advances, Douyin has a better chance to expand its foothold in the new business sector and compete with Meituan, a Chinese food delivery giant that is also an early market enterer in the lifestyle services sector. Capitalising on novel digital experiences to spur consumption also aligns with the government's overall guidance on economic recovery, where industry digitalisation is at the core for driving up growth.