Key takeaways:
Alongside its store opening in Beijing Sanlitun, Maison Margiela dropped a time-limited interactive installation, giving a nod to the city's hutong culture.
Chinese actress Song Jia and actor Jing Boran graced the opening ceremony, generating buzz amongst the locals.
The endeavour indicates that "city-themed" marketing practices have become an effective localisation approach for luxury brands.
---
To celebrate the opening of its flagship store in Sanlitun, one of the most famous entertainment scenes in the capital city Beijing, Parisen haute couture house Maison Margiela set up a time-limited interactive installation in Taikoo Li Sanlitun.
Collision of local life and fashion creativity
Running from 13 to 26 July, the insertion drew inspiration from Chinese chess, birdcages, low stools and an ice cream cart, and other traditional cultural emblems and pastimes for Beijingers, recreating the typical leisurely life that is often seen in the city's hutong (a type of narrow street or alley that is synonymous with the capital).
These creative installations were paired with the brand's signature four-corner stitching and the circled numbers representing the brand's different lines. Such a blend of local traditional culture and the house's fashion creativity was presented on a large chessboard-like backdrop, which also brought about a strong visual contrast.
Additionally, the brand specially customised the Recicla "Renewed from Old" – a folding fan for the Beijing Sanlitun flagship store. The city-inspired creation features Bianchetto white paint details, handcrafted embroidered logos, and traceable tags, adding to the exclusivity.
Occupying a total floor space of 260 square metres, the new opening consists of two floors, with the first floor showcasing a curated selection of accessories, bags, small leather goods, eyewear, and jewellery, which are creatively juxtaposed with incongruent furniture inspired by Maison Margiela's classic offerings.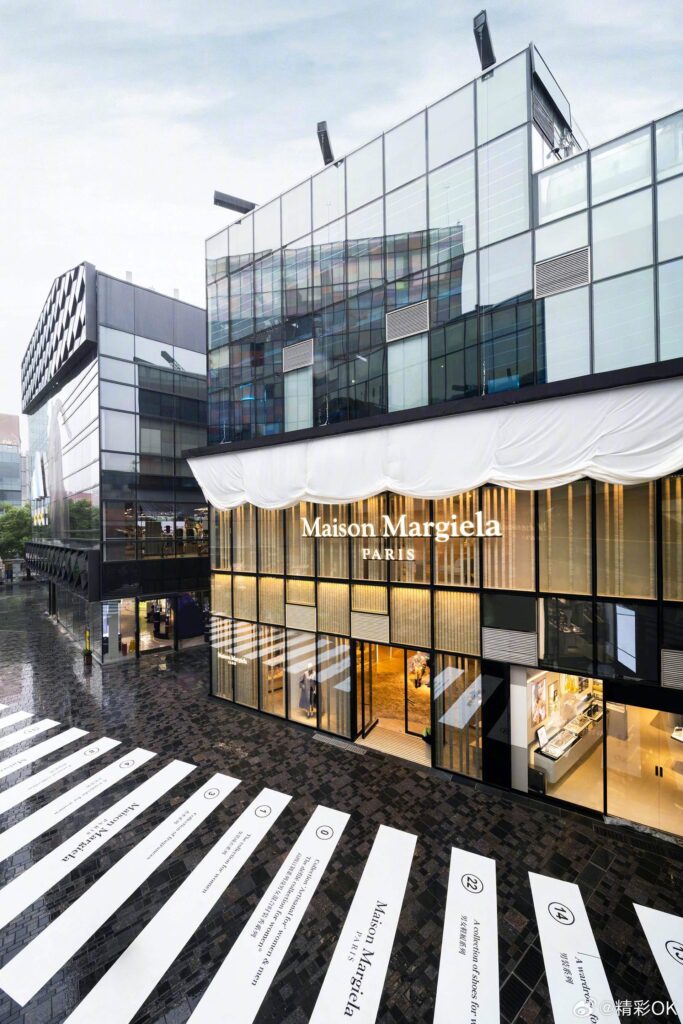 The complete and diverse Maison Margiela product range is artfully displayed on the second floor, featuring the new Co-Ed 2023 and Icons collections. The store houses a dedicated area for the Replica fragrance line, along with a new concept space crafted with circular glass partitions, adding a unique touch to the shopping experience. In addition, the label's third Maison Margiela Café is also located on the floor, further enriching consumers' visits.
Chinese actress Song Jia and actor Jing Boran – the brand ambassadors for Maison Margiela Home Fragrances – graced the opening ceremony. The two personalities' engagement in the interactive experiences fuelled offline buzz amongst local residents.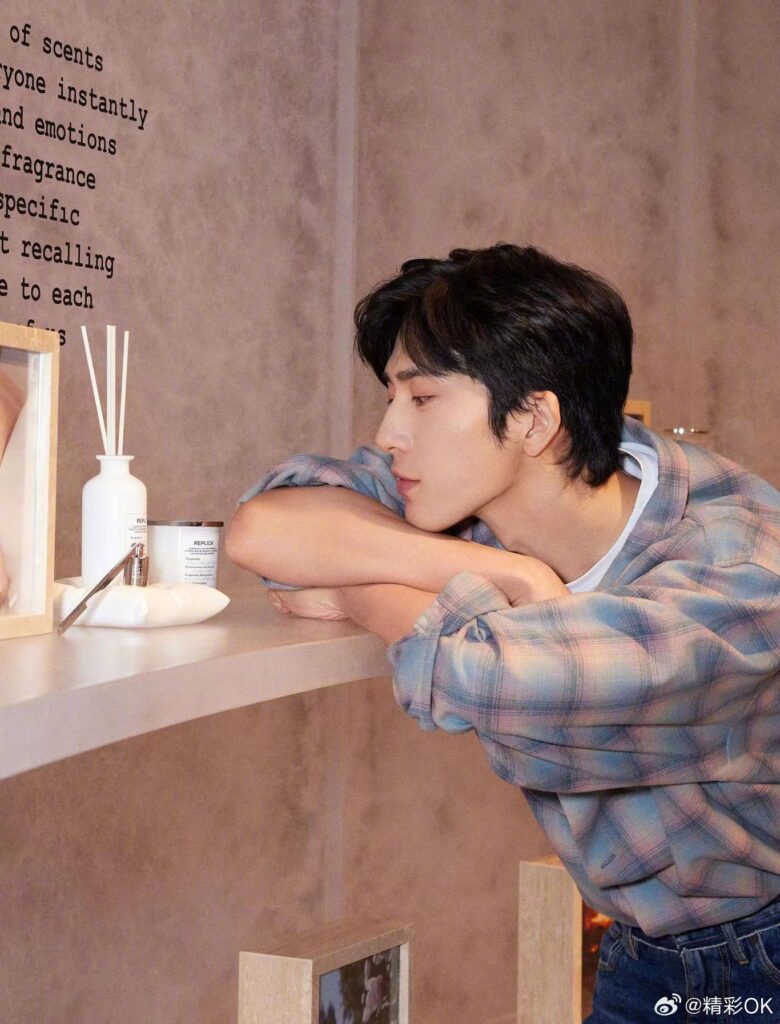 City-themed storytelling
The latest endeavour provides another example of a "city-themed" approach to localisation by luxury brands. From Hermès' store in Henglong Plaza in Wuhan showing respect to the Yangtze River, which runs through the capital city of Hubei province, to Lululemon's first standalone street-front store on the Chinese mainland in Dongping Road in Shanghai, which complements the charm of the local Hai Pai (Shanghai-style) culture in its style and design.
This practice of incorporating local culture or activities which is commonplace for dwellers serves as an avenue for luxury labels to demonstrate their understanding of local nuances and traditions, therefore, resonating with local consumers.
Meanwhile, the city-themed strategy can create momentum for a brand's entry into a new city and increase brand visibility. The fusion of cultural legacy and luxurious modernity appear to be an effective head-turner while providing a unique and exclusive retail experience, which also enhances the impression of "limitedness" and "rarity" that luxury brands are associated with.