Fusing fashion with comfort, renowned footwear brand Crocs has joined forces with China's designer label Feng Chen Wang to launch a new collaborative collection.
This unique series draws inspiration from the Classic and Echo Clog shoes, incorporating Feng Chen Wang's signature future-modern design aesthetic. By marrying the distinctive look of Feng Cheng Wang with the comfort of Crocs, the collaboration introduces a fresh perspective to the world of footwear.
Online, the new collaboration's unique avant-garde look resonated greatly with fashion and art-loving netizens far and wide who lauded the bold design. At present, the Weibo hashtag "Crocs x Feng Chen Wang" has amassed 2.299 million views and over 2,000 related discussions.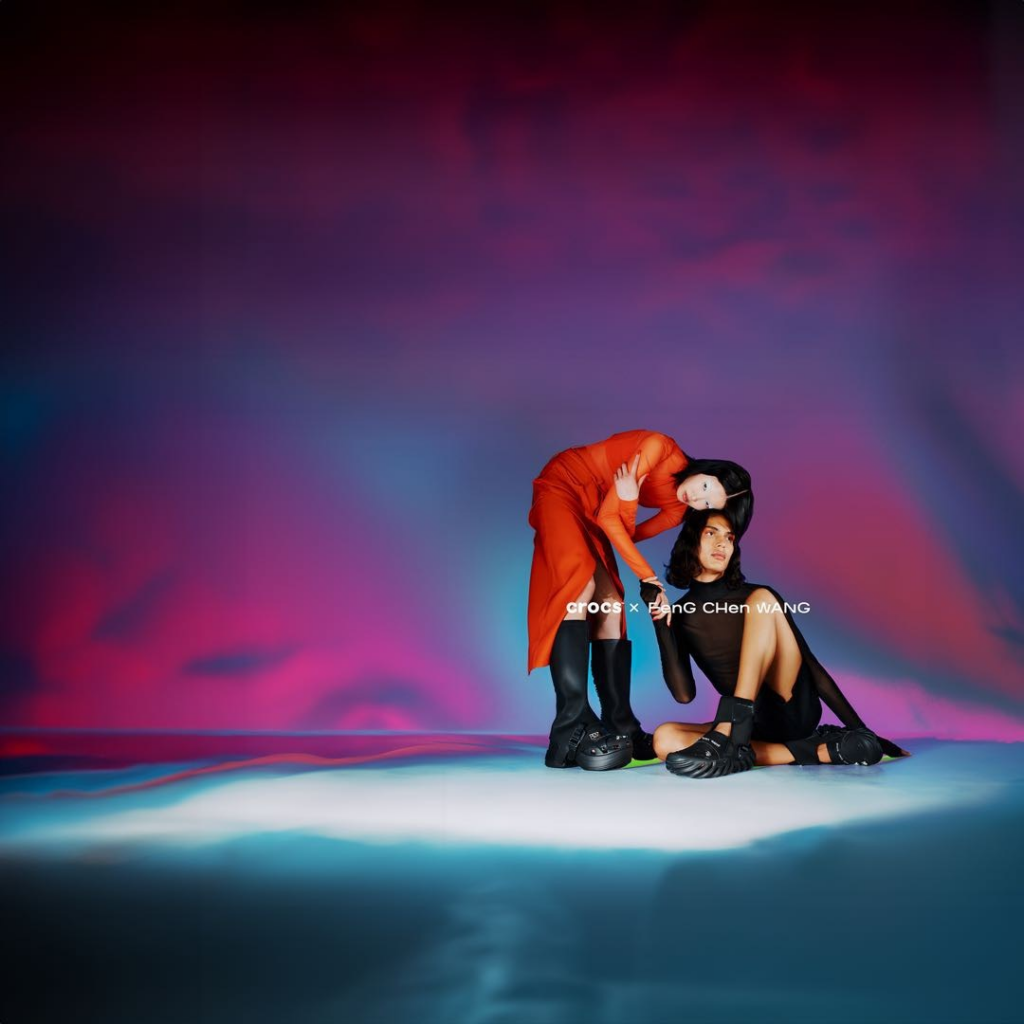 Set to hit the shelves on August 26, this collaboration promises a limited edition assortment that pushes the boundaries of creativity. The collection features an all-black platform clog with a chunky heel, another platform clog with a removable knee-high shroud, and the Echo clog featuring an ankle-high shroud with Feng Chen Wang branding on each and every one of them. Drenched in a sleek black hue, these designs transcend traditional notions of gender and personal style, embodying a more unisex look that can appeal to a diverse range of wearers.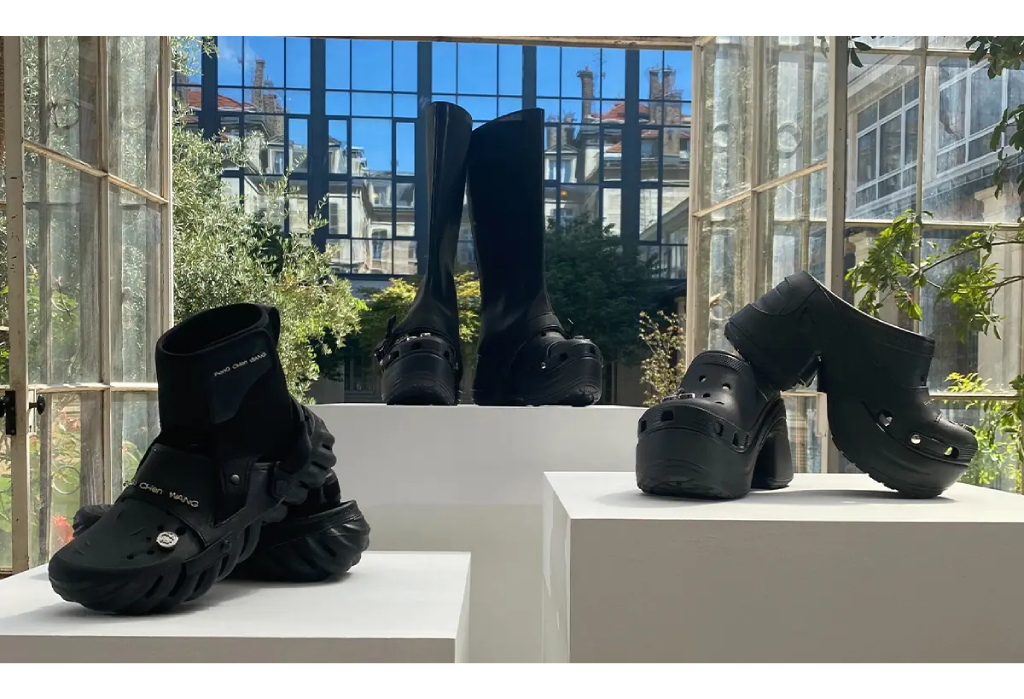 All in all, the infusion of Feng Chen Wang's technical deconstructionism into Crocs' comfort-driven products results in a convergence of elements that sparks unique inspiration. The collection is a testament to the power of cross-disciplinary partnerships in the fashion industry, showcasing how two distinct brands can collaborate to create something truly exceptional.
Join our newsletter