Key takeaways:
China's amateur joggers emerge as a driver for pulling up the growth of the running industry, thanks to the dual effects of the pandemic and government policies encouraging more physical exercise.
With running penetrating people's everyday lives, sports brands are also pushed to make their offerings more relevant to the life of ordinary runners.
Xtep, China's running footwear leader, launches Running Festival, recording "smells" remembered by runners during their daily jog.
---
Having extended its role from marathon sponsor to witnessing joggers' daily exercise, Xtep, the up-and-coming Chinese sports shoemaker, not only aims to maintain its fame as a running shoe expert for elite runners but also has ambitions to take that expertise to leisure joggers and make running a part of life for ordinary Chinese.
First to eat the crab of China's running industry
Founded in 2001, the sports brand started its life with a fashion twist. It became the first sports brand to tap into the marathon in 2007, which resulted in one of the brand's significant changes, shifting from sports fashion to focusing on the running market. Following this milestone, Xtep has grown into a sports brand that has sponsored the most marathons in Greater China within 14 years, serving over 5 million runners at more than 1,000 events.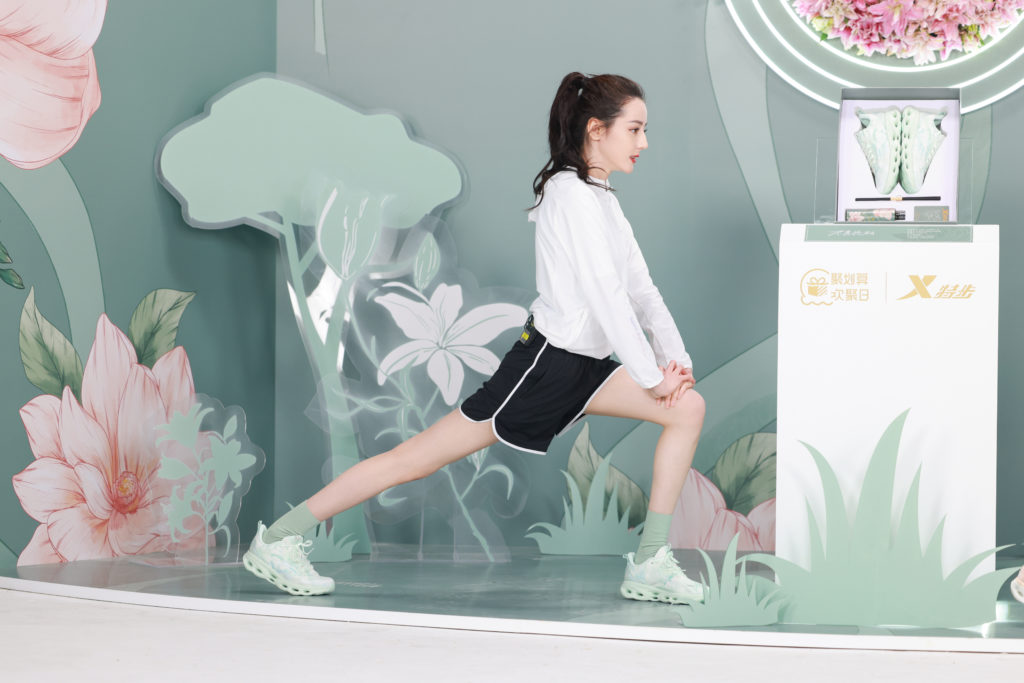 Moreover, Xtep's trainers were the go-to for more than half of the total 12,000 who participated in the marathon which took place in the coastal city of Xiamen last April, according to JoyRun (or Yue Pao Quan in Chinese, a Guangzhou-based runner mobile app). Back in 2019, Xtep's offerings were only worn by 4% of the 28,208 marathoners. Such an increase has shown that efforts made by Xtep in professional events have earned the brand widespread reorganisation in China's running footwear market.
However, the uncertainty facing congregated events like marathons amid a prolonged pandemic means the focus on professional events sponsorship is not as sustainable as it used to be. In the meantime, a transformation appears to be necessary regardless of the presence of COVID given running has been penetrating everyday life and amateur joggers emerge as a driver for pulling up the growth of the running industry, thanks to the dual effects of a health alarm sounded by the global health crisis and the policy push into physical exercise from the Chinese government.
Make running less about competition but more about life
As a result, the industry leader has been swift to adapt to the changing demographics and make its offerings more relevant to the life of ordinary runners. Running clubs turn out to be an effective way for Xtep to get the general public involved in the activity. There has been a total of 24 such clubs scattered across mainland China as of the end of last October, with more than 1.3 million members, making Xtep the owner of China's biggest runner pool.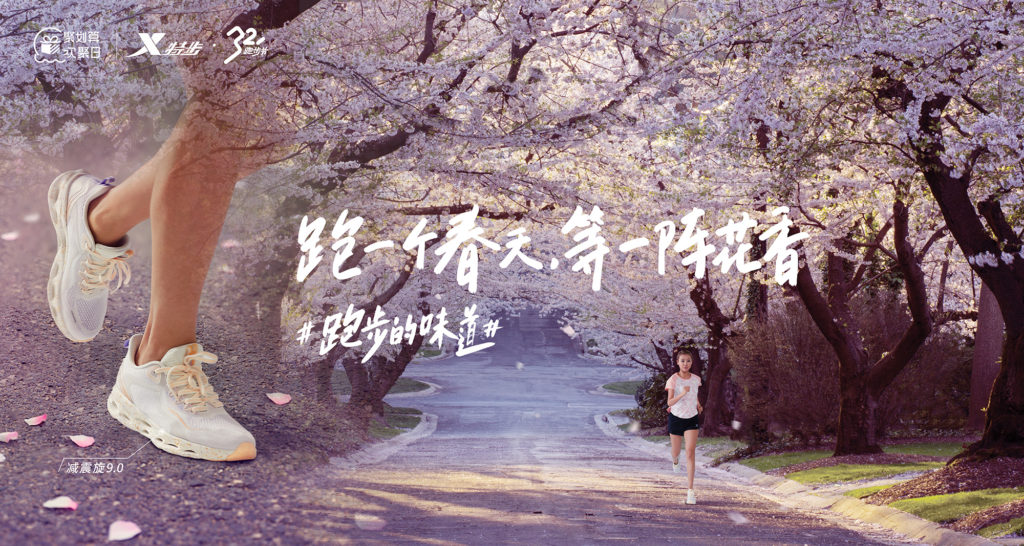 In addition, the brand has been extending its sponsorship to less professional running events such as Running Festival, making running less about competition and more about life. The shift has been well demonstrated in the latest one. Under the tagline "The Aroma of Running", the campaign records "smells" recalled by runners during their daily jog. Whether it's the aroma of coffee beans from a café, that of a stir-fry from a restaurant in a city street, or the scent of flowers in woodland, they are the smells of running, and the smell of the everyday life of the ordinary.
The universality of running has been furthered with amateurs from food vloggers to lawyers and even people with visual difficulties are protagonists in the campaign video, which has resonated with many city dwellers and created a touchpoint with the general public. Moreover, the brand's inclusiveness of runners at different levels has also been reflected in the featured products, with three offerings dedicated to not just experienced racers who favour trainers that afford a decent speed in harsh environments, but also to those casual runners who look for options that suit both exercising and social occasions.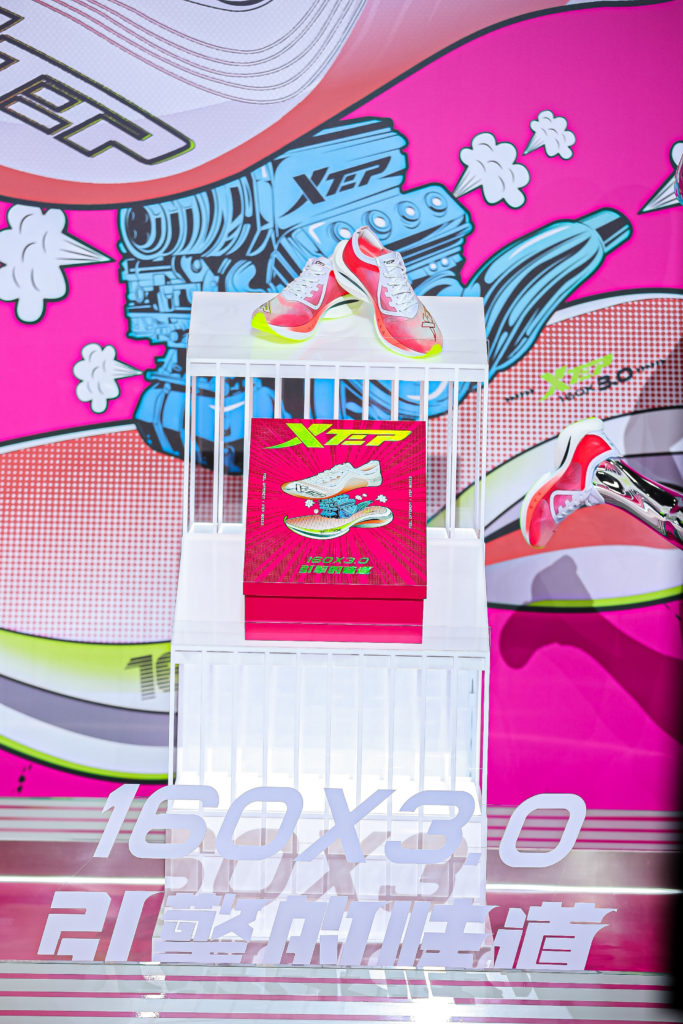 In addition, Xtep has taken offline exercise to the digital realm by unveiling its first NFT-powered collection known as 160X 3.0 NFT, becoming China's first sports brand to release a running-themed digital collectible. While tapping into the hyped technology, the move also allows the campaign voice to reach a wider audience including those who are not yet regular runners, and indeed bring the activity to people's daily lives, thanks to the synergy of NFT cravings and the power of social media.
With running becoming commonplace in China, it is clear that universalising their offerings to cater to a wider public while maintaining their dedication to consumers with professional needs will be one of the challenges facing market players in the industry. Pulling off such a transformation, for brands, is a self-evolution on top of the extra gain of winning over a broader consumer.