Key takeaways:
Many Chinese Gen Z office workers have encountered workplace dilemmas such as overtime work culture, and suppression from superiors.
Lyfen, Chinese snack leader, invites young workers to have an open discussion around their struggles at work, by leveraging an office TV show that is viewed as a depiction of real office life in China.
Rather than "talking to" their audience, this campaign listens to what they say and helps their voices to be heard.
---
A generation struggling with an "unusual" work philosophy
The new generation of Chinese office workers has long been in the muddy water of work dilemmas, such as overwork, PUA (or pick-up artist), and "touching fish" (摸鱼). Many, however, have chosen to shy away from talking about their struggles openly, due to the fear of a worsened suppression from their superiors.
Due to these issues, there have been plans created by these young workers to challenge the status quo. While some have been strategic, slacking off at work, others are less willing to surrender to such "office norms" and go "lying flat".
These silent protests have shown a strong desire for an open discussion, yet there is a lack of space to release these pressures.
Lyfen leverages office TV show that depicts workplace dilemmas
Having noticed the elephant in the room, China's biggest snack food brand Lyfen (来伊份), launched a campaign in the name of "Lyfen recharges dreams in full with fresh buff". This campaign is based on a work culture related TV show called The Ideal City. Having sponsored the TV show, Lyfen leveraged the enthusiasm for the drama that has resonated with China's Gen Z office workers, for capturing office moments and for depicting their battles against the existing work culture.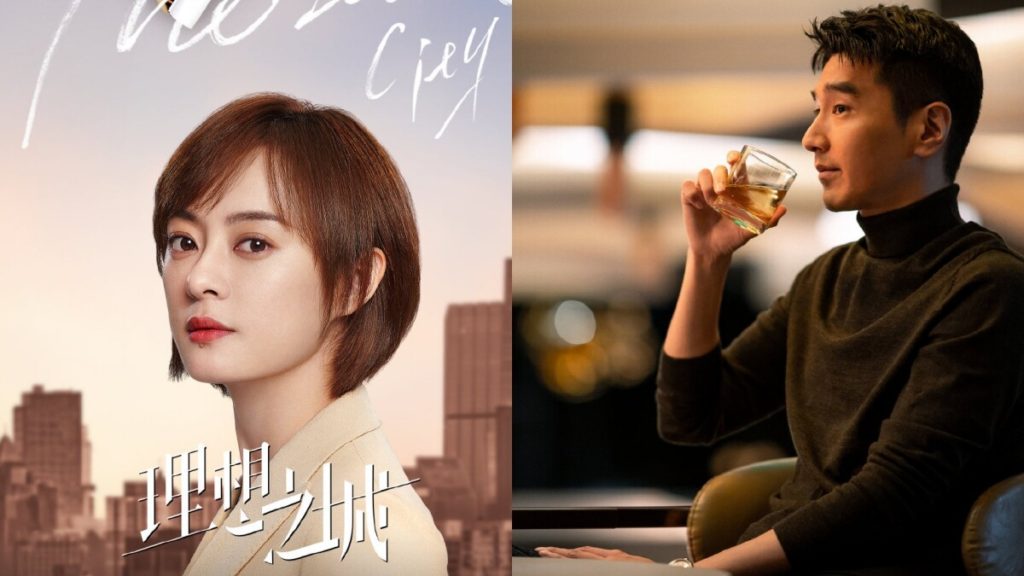 With the background of the 40-episode series, which focuses on the middle working class. Lyfen, in a six-minute campaign video, invites young office workers from project manager to designer roles to speak on these issues. These employees who have started their career, within five years of beginning, recall their childhood dreams and how that differs to their current path as well as share their ups and downs at the workplace.
Rather than "talking to" their audience, this campaign listens to what they say and helps their voices to be heard. From the excitement of promotion to the stress and frustration of PUA, workplace dramas are shared by ordinary people.
A conversation that brings the brand to the public
With nearly one million views, the campaign video engages viewers to open up their thoughts and prompts discussion around how their real-life experiences have been reflected in The Ideal City TV show. In other words, the campaign is not limited to two-way interaction between the brand and its audience anymore but instead becomes a multi-dimensioned conversation in a wider public domain.
The conversation not only helps Lyfen to identify the "touching point" to connect with its followers but also to export those resonances in the TV show to reality. And the Lyfen Pass Card to The Ideal City, a copy of a workplace door pass, serves just that purpose.
From "the master of touching fish" to "saying no to anxiety", these badges carrying witty words depicting some typical office characters have won the heart of the young generation out of their relatability.
"Isn't that just me?! I saved them all" one Weibo user commented on the microblogging site, "This is so real! I'm going to put them up in my workstation," said another.
Understanding the pain points of young office workers
The campaign hashtag has attracted more than 120 million reads on Weibo and brought about tens of thousands of discussions, with many sharing their own struggles at work.
"Some of us have to give up our dreams and surrender to life. But I hope we never forget what we love to do. It's not going to be easy, but we will get there."

Comments from Weibo users
Having leveraged the office drama, the campaign brings workplace dilemmas experienced by young office workers in the front. By inviting the ordinary working-class to share their real-life struggles at work, Lyfen has successfully engaged with the new generation of the working class.
Read more: