Key takeaways:
For Valentine's Day, Chinese coffee chain Luckin launched a romantic campaign in collaboration with cute Korean sticker memes well known and used by Chinese netizens.
More than 76% of China's total coffee consumers were up to 35 years old, meaning that coffee chains' main target demographic falls under millennials and Gen Z-ers.
---
For this year's Valentine's Day, Chinese coffee chain Luckin joined hands with the cartoon IP Line Puppy to reel in customers.
Not only did Luckin launch a limited-edition drink (called "Xiugou Love Story") for the special occasion, but they also launched the "Thorny Rose Latte" which taps into a popular Chinese talk show "Talk Show Exchange". The name is a reference to one of comedian He Guangzhi's self-deprecating jokes in the talk show's fourth season: "It seems that the more beautiful things are, the crueller they are to the world. Every time I think of this, I suddenly realize that I am a rose with thorns."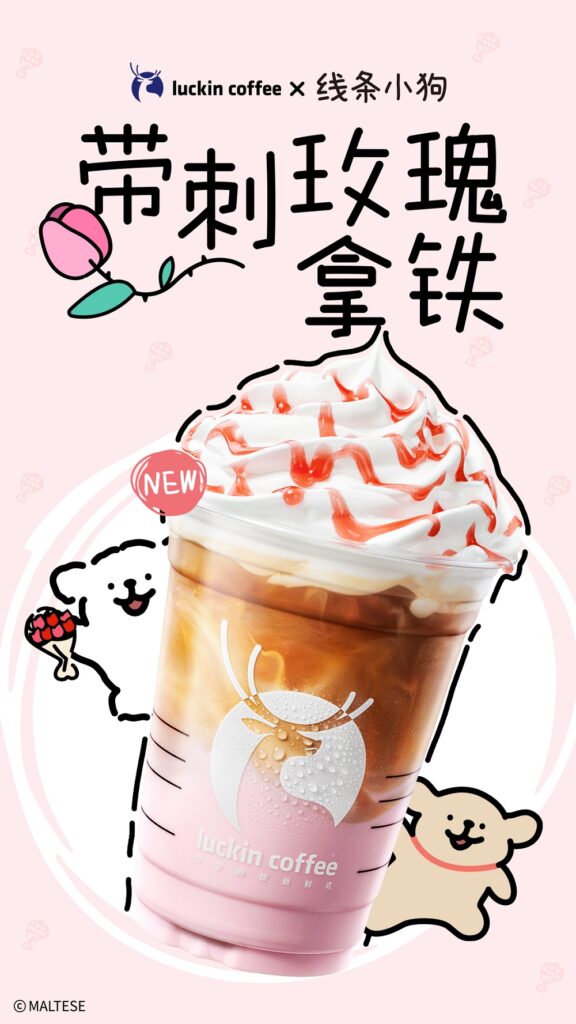 In terms of merchandise, Luckin rolled out stickers that customers were crazy about. The stickers had become so popular that they quickly ran out the following day. In addition to stickers, the campaign also included a couple of portraits and cell phone wallpapers, as well as cutesy comics that could pull on lovers' heartstrings.
Line Puppy comes from a puppy-themed emoticon pack made by Korean illustrator moonlab studio. The emoticon characters are composed of a white Maltese puppy and a brown Golden Retriever puppy, both of which are easily recognisable by young Chinese netizens. In fact, as soon as the new IP products rolled out, netizens rushed to snag themselves limited-edition bags and stickers of their very own.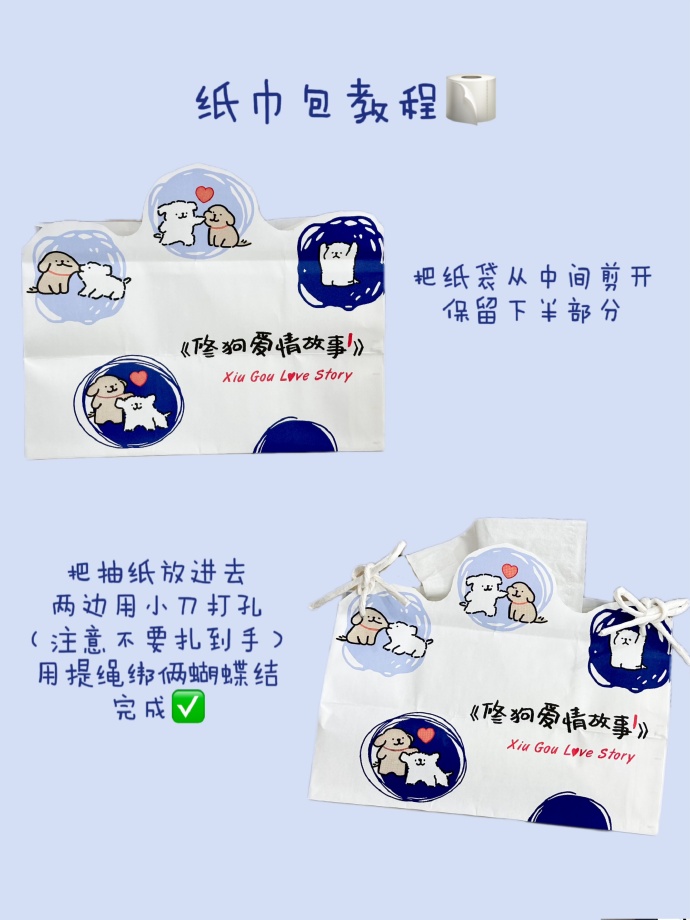 Could Internet culture be key to unlocking China's Gen Z?
To further garner attention, Luckin created eight themed stores of Luckin Coffee and Line Puppy in Beijing, Shanghai, Guangzhou, Shenzhen, and more. The location encouraged couples and single men (with a play on words of the Chinese Gen Z slang "single dog") to stop by and stir up some Valentine's day romance.
This is not the first time Luckin Coffee uses memes or Internet slang to reel in China's coffee-crazed youth. In fact, last year on Qixi Festival (Chinese Valentine's Day), the coffee chain rolled out bags and merchandise with the meme Pepe the Frog which went viral when singles posted the cartoon amphibian to show their loneliness, as croak in Mandarin Chinese (gūguā, 咕呱)  sounds similar to the word "lonely" (gūguǎ, 孤寡).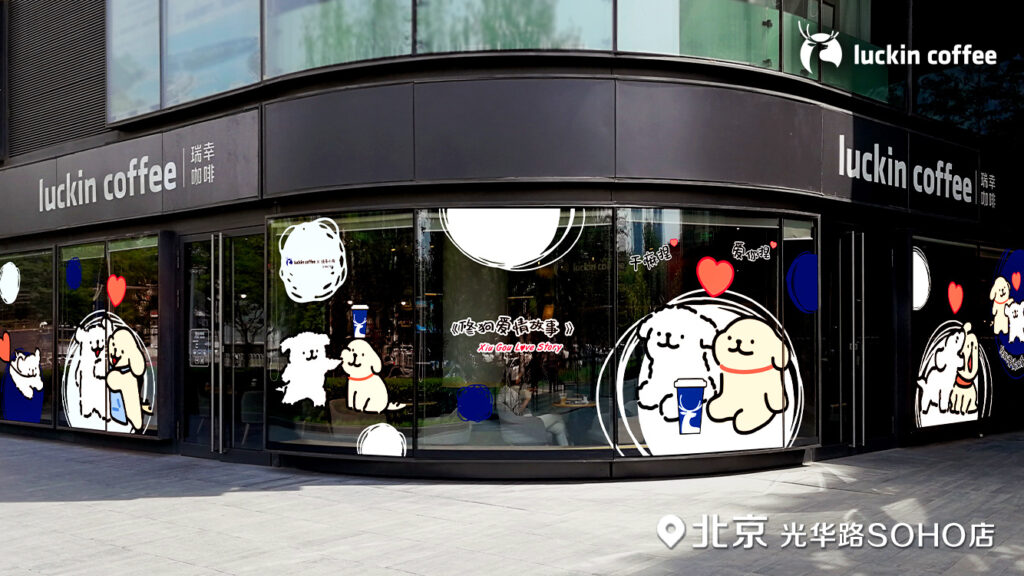 According to a survey among Chinese coffee drinkers, about 49% of respondents between 26 to 35 years old made up the majority of coffee consumers, and over 76% of the total coffee consumers were up to 35 years old. Within Luckin's primarily millennial and Gen Z demographic, young singles account for more than 60%. This group of young people tend to be open about their single status, which has caused a wave of self-deprecating humour about being single on the Internet.
Overall, by harnessing the virality of memes and Internet culture, Luckin Coffee is able to speak directly to the humour and interests of China's young consumers. With the constant new memes and trends on Chinese social media, businesses can tap into online internet slang and humour to create creative campaigns that are a bit more outside the box and captivating to younger audiences.