In recent years, Hanfu culture gained big attention among Chinese people, especially the young generation. The traditional costume has been brought not only on formal occasions like Chinese traditional festivals but also in everyday life, as some of the young generations enjoy wearing the dress on a daily basis.
The trend behind the rise of Hanfu
China's guochao trend (or national wave) has largely contributed to the revival of the Hanfu culture. The trend, which sees young Chinese embrace modern innovations that are infused with traditional Chinese elements, is closely linked to the country's growing cultural confidence and has been further fueled by the sentiment of national pride.
It is reported that the average age of Hanfu consumers is 21 years old and those in the 19-24 age group see the highest enthusiasm for Hanfu costumes. The national craving has soon brought out a substantial market with the traditional clothing believed to have won over more than 400 million people in China. According to inf news, the Hanfu market had scaled up from 190 million RMB ($29.88 million) in 2015 to 6.36 billion RMB ($1 billion) in 2020. The market had further grown to 101.6 billion RMB ($15.98 billion) just a year after.
A culture that becomes a hit on Chinese social media
The national sensation of Hanfu culture has soon landed in the digital space, with those social media savvy consumers sharing photos and videos of themselves in these nostalgic clothing. Coming along with this phenomenon are huge business opportunities in the online marketplace. Taobao, one of China's e-commerce giants, has soon been flooded with retailers selling the Han costumes, jumping on the Hanfu bandwagon.
The country has seen a boom in the Hanfu industry with the number of online Hanfu merchants on Taobao reaching 1,500 in 2020, selling their products to over 20 million consumers, according to statistics recorded by Taobao. The hype has soon drawn in other platforms to tap into the trend, including (古桃) Gutao app, another creation of Alibaba, and Huaxia (花夏) developed by China's video game live streaming platform Huya.
The online buzz has been enhanced with content created by KOLs video platforms like Bilibili and Chinese Tik Tok Douyin, ranging from "everyday Hanfu guides" to "genderless, streetwear Hanfu". The hashtag #Hanfu has become one of those hot searches, garnering over 300 million views on the popular short video app Douyin.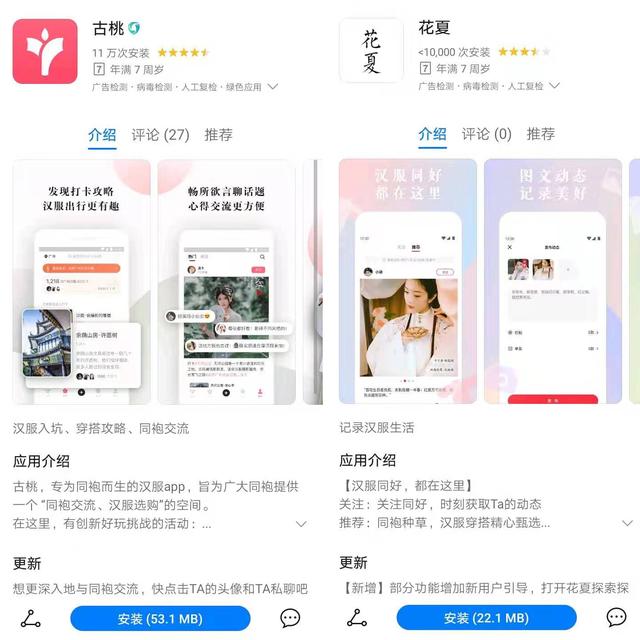 Thanks to such exposure on social media, the domestic craving for Hanfu has been taken overseas, with vlogs entitled "Wearing Hanfu in Rome/London," where young bloggers make Hanfu their uniform in a Western tourist destination going viral on foreign media.
Clothing beyond a garment
Hanfu is not just traditional clothes in China but it's more than that. Today's young Chinese generation considers Hanfu as an important culture, which has a huge effect on the country's economy, especially in the clothing sector both offline and online. It has become a trendy topic on social media among young people.
Hanfu also enhances the sense of national pride for the people who wear these clothes, and functions as a medium, through which, young Chinese can appreciate the country's traditional culture. Now, Hanfu is not exclusive to China's Han people but to all Chinese, and the appreciation is not just limited to the older generation but also to the younger generations.