Wang Yaping is a member of China's eighth crewed spaceflight and the program's thirteenth flight, Shenzhou 13, which will spend six months aboard China's Tiangong space station (Heavenly Palace).
Wang Yaping, along with male colleagues Zhai Zhigang and Ye Guangfu, is the first Chinese woman to perform a spacewalk and the first female taikonaut to work aboard China's Tiangong space station.
Meet Wang Yaping
Wang, a Shandong native, joined the People's Liberation Army Air Force in August 1997 and rose through the ranks to become a deputy commanding officer before joining the PLA Astronaut Division's second batch of astronauts in May 2010. Wang was in high school in 1997 when her classmates encouraged her to participate in the pilot recruitment program because she was athletic.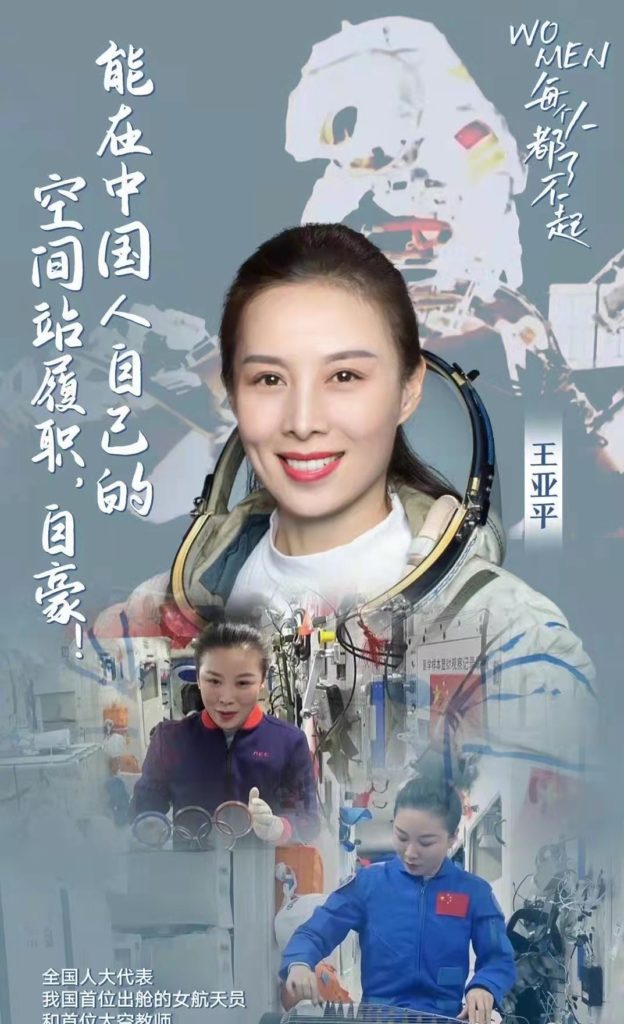 Wang, in fact, passed all tests and physical examinations, becoming a member of China's seventh batch of female pilots, owing to her strong build and ability to remain calm under pressure. Wang eventually learned to fly four different aircraft types before graduating after four years of systemic education and intensive training.
As a military pilot, she accumulated 1,567 hours of flight time and participated in major missions such as the 2008 Wenchuan earthquake relief effort and the 2008 Summer Olympics in Beijing. In May 2010, Wang was part of China's first shipment of female astronauts. She was unable to reach the top level during her first year, which required her to endure eight times the force of gravity in a spinning centrifuge.
Wang improved her performance by doing core-strengthening exercises every day to strengthen her back and abdominal muscles, and she eventually reached the top level at the end of 2011. Wang's space dream came true in 2013 when she participated in the Shenzhou-10 mission, a crewed spaceflight of China's Shenzhou program that launched on June 11, 2013; it was China's fifth crewed space mission.
Wang Yaping is a 2016 graduate of the PKU School of Journalism and Communication and a current PhD candidate at the PKU School of Psychology and Cognitive Sciences. Wang was also invited to speak as an alumna representative at PKU's 120th-anniversary celebration in 2018 about her experiences as a Pekinger navigating the galaxies.
Over the last two years, Wang has logged over 6,000 hours of intensive training, ranging from spacecraft coupling to robotic arm management.
The first Chinese woman to have spent more than 100 days in space
On October 16, 2021, Wang was joined by mission commander Zhai Zhigang, 55, and Ye Guangfu, 41, boarding on the Shenzhou-13 spacecraft that took off from Gansu Province's Jiuquan Satellite Launch Centre. The three astronauts spend 183 days in the Tianhe Space Station module, making this China's longest mission to date. The journey also marks Wang to be China's first female astronaut to set foot on the Tiangong space station, and stay in orbit for more than 100 days, as well as to become the first woman in China to perform a spacewalk.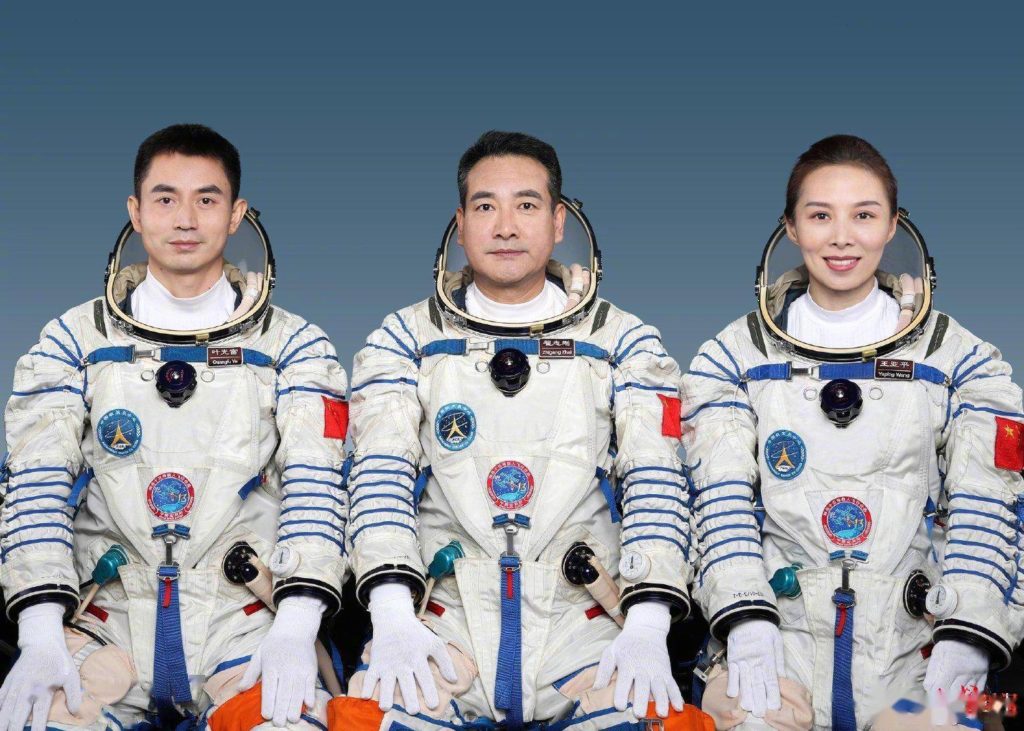 This is Wang's second trip into space, following her first on the Shenzhou-10 mission from June 11 to June 26, 2013. The three spacewalks were scheduled to install equipment in advance of the station's expansion. Over the next two years, China's military-run space program intends to send multiple crews to the station in order to fully operationalise it.
First and second spacewalk
The crew has successfully conducted two spacewalks within five months into the mission. The Shenzhou-13 crew performed their first spacewalk on November 7, 2021. The 6.5-hour mission tested the functions of the China-developed new-generation extravehicular spacesuits known as Feitian, the coordination between the taikonauts and the mechanical arm, and the reliability and safety of supporting equipment related to the EVAs (extravehicular activities, which has become a norm in space station missions) at the space station. On December 26, 2021, the second EVA was performed by an astronaut outside a spacecraft beyond the earth's appreciable atmosphere.
It was then followed by a manual rendezvous and docking test between the Tianzhou-2 cargo spacecraft and the space station on January 8. Furthermore, the Shenzhou-13 taikonauts have conducted space experiments and medical checks, in addition to more routine work such as space station inspection and daily maintenance, and in-orbit training for emergency evacuations and medical rescues.
The mission will be completed soon
China hopes to have the station fully crewed and operational by December 2022, which appears to be on track. According to the Blue Book, the China Aerospace Science and Technology Corporation intends to organise more than 50 space launch missions and launch more than 140 space crafts in 2022. The space station, which has been maintained all year, will be completed, and the Long March 6A carrier rocket and multi-type commercial carrier rockets will fly for the first time.
We'll see how this mission ends soon, but we're confident that, through this mission and these years, Wang demonstrated that women are just as capable of taking responsibility, energising their colleagues, and tackling serious and difficult missions with spirit and harmony.