Bulgari, the Italian jeweller, has become another luxury brand under the LVMH umbrella to land in Tmall, one of China's e-commerce giants owned by Alibaba. With the official launch of its flagship store on 6 April on Tmall Luxury Pavilion, an entryway for global luxury players in China, the brand also becomes the first to experiment with the platform's innovative storefront-operating model, where brands are allowed to customise the design of their online stores based on the brands' style.  
Such custom-built store ambience can benefit merchants, especially luxury labels whose owned characteristics are crucial to differentiate themselves from competitors and maintain the brands' uniqueness which is also considered a key to success in China's e-commerce battle.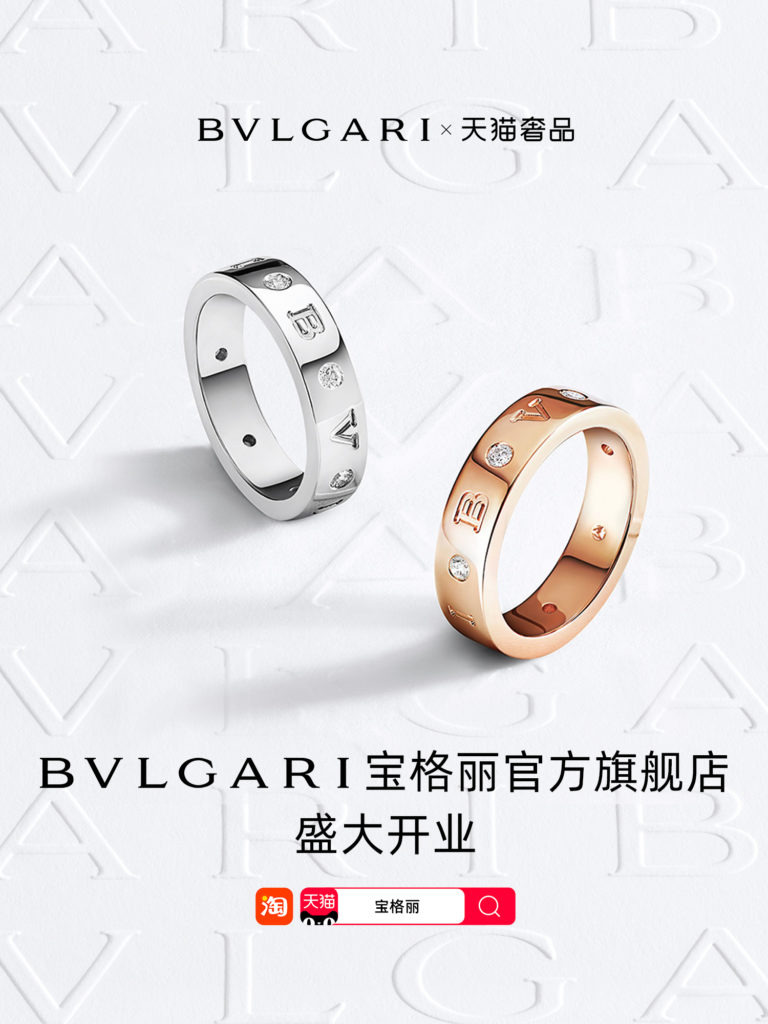 It is understood that over 600 items, ranging from jewellery including Bulgari's classic B.ZERO1 series and DIVAS' DREAM necklace, watches and accessories to bags and cases, are on offer. Several editions exclusive to Tmall are soon to be unveiled, elaborating on the synergy between the brand and the powerhouse for global players in the Chinese digital marketplace.
In addition, tailored services including lettering and voice gift cards as well as bespoke gift boxes are also available to strengthen the brand's ability to provide customised offers, and therefore, cater to the pursuit of individuality amongst savvy Chinese consumers.
Jean-Christophe Babin, CEO of Bulgari, said, "E-commerce platforms have been playing a greater role in building a touchpoint between brands and consumers. Bulgari's landing in Tmall and becoming the first brand to adopt the platform's new flagship store model allows us to meet more diverse consumer demands in China." The brand would also consider exploring a more digitalised consumer experience, including a digital jewellery exhibition, added Babin.
With luxury brands beefing up their efforts in digitalisation in a bid to win over China's luxury shoppers, more than 200 global labels have rushed to the battleground on Tmall, making the platform now home for international luxury conglomerates including Chanel, Hermes, Kering, LVMH and Richemont.
Join our newsletter