She's not a cheerleader, and she doesn't have blond hair and blue eyes.
When I was a self-conscious, insecure teenager, my dreamgirl had to have certain superficial qualities, blond hair, blue eyes, and tanned skin. After my beauty tastes evolved toward a greater affinity for Chinese beauty standards, porcelain skin, dark black hair, slender, etc., did I discover deeper connections beneath its veneer?
My wife was born and raised in a 5th Tier city in Hunan province, the birthplace of Chairman Mao. A portrait of the dear leader hangs above their living room, overlooking visitors and presenting a daunting reminder of how China continues to ascend in power and influence.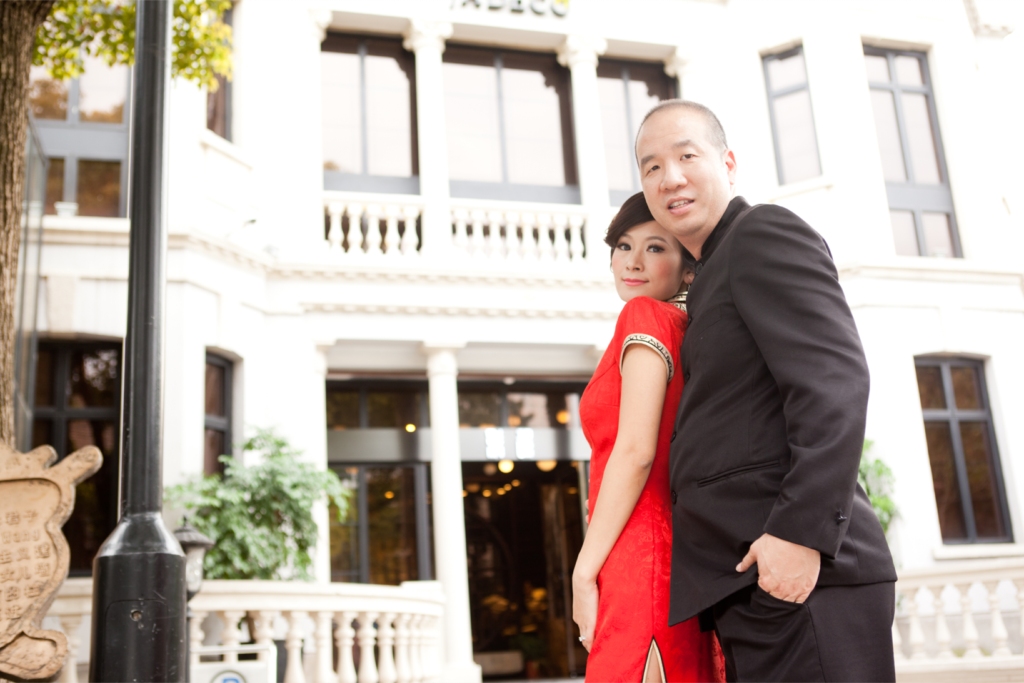 We met in Atlanta, where she was a visiting scholar in physiology. We dated and traveled together frequently before a "paratrooper manager" opportunity in China led us to "make it official" before I was shipped off to Shanghai to lead the Asia Pacific sales team.
It's all about FACE or 面子 (miànzi)
My Chinese honeymoon began during our first date at The Venetian Hotel in Las Vegas, and I could hardly believe my "cheerleader" also had the credentials to make my Chinese parents proud. Chinese parents traditionally value education as the noblest pursuit, with doctors and lawyers at the pinnacle of personal accomplishment.
In the case of Chinese parents, a son or daughter-in-law with beauty and high stature is a bragging commodity, allowing their insatiable appetite for "comparations" to perpetuate. And this is a defining characteristic of Chinese culture in that their perception of value is always "relative" to what others in their Guanxi network have.
This feature of Chinese culture extends to customers asking for lower prices and employees asking for raises and promotions where it may become difficult to explain the elevation of one versus another.
Chinese pragmatism
She was my dreamgirl and checked all the boxes for someone I could marry.
She spoke English, and I am fluent in Mandarin Chinese, so what challenges remain given my infatuation with everything I perceived about her?
They say opposites attract, which was undoubtedly the case, but can opposites live happily ever after?
After ten years of marriage, I cannot answer with an emphatic "YES," but rather a caveat for cross-cultural relations that it depends. It depends on your capacity to reimagine what is "right" within the context of what is essential.
We drove about four hours north of Atlanta during our first road trip together as a couple. The occasion was a reunion with a friend visiting from Pasadena, a classmate from a Cal Tech physics summer camp I hadn't seen in over 20 years. We agreed to meet at a restaurant for lunch at a specific time and assumed we'd recognize each other.
Accustomed to never being late and accounting for extra time in case the restaurant was difficult to find, we arrived 30 minutes early. I suggested we wait outside the restaurant, but she refused. I indicated that waiting outside would be more comfortable than staying in the car. Still, she doubled down on all the embarrassing reasons for having to wait and her disgust with my attitude toward putting us in that position.
I was bewildered and ultimately retrieved her from the car after my friend arrived with her family at the restaurant. I salvaged a potentially embarrassing situation, but it was a sign of things to come, all of which required my total devotion to reconcile.
Our first fight and near breakup is a microcosm of our cultural differences and their ramifications. Arriving early is a "loss of Face." A willingness to "lose Face" indicates lower status, and not understanding its importance is humiliating.
But the perceived disadvantages of arriving early to a meeting also reflect Chinese pragmatism, in which decisions are based on an internal calculation of 利益 Lìyì, which is the perceived personal benefit(s) of deepening Guanxi. My then-girlfriend felt there were zero benefits to arriving early for this reunion, so she reacted accordingly.
And since I didn't understand the cultural context of her objections, our disagreement quickly escalated, teaching me an important lesson regarding the value of empathy in choosing an alternative way to say the same thing. Successful communication is predicated on accounting for the Face or Mianzi of all parties and articulating it to improve your Chinese counterpart's perceived Liyi benefit.