Tmall Genie, the Alibaba-owned smart speaker brand, has launched its first-ever smart glasses alongside its new smart speaker IN Sugar 3 Pro. As of May 9, customers can indulge in exclusive discounts on the latest product by visiting Tmall Genie's official flagship store.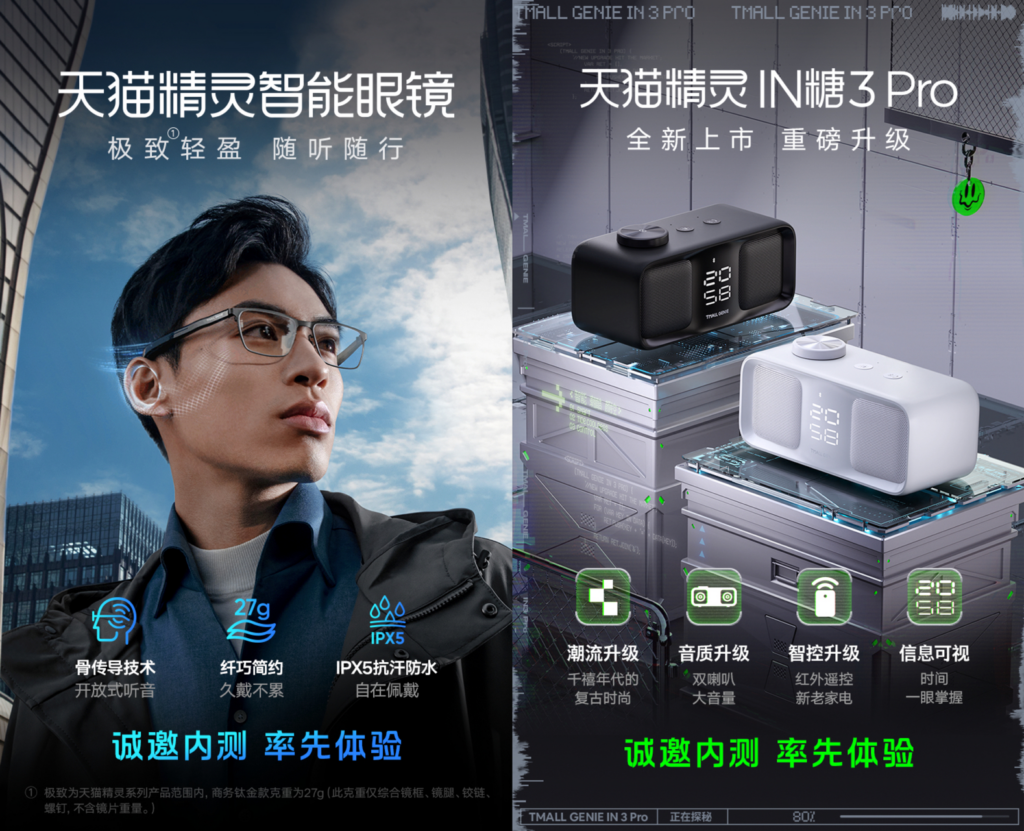 Priced at 899 RMB (129 USD), these smart specs boast a 5-megapixel camera, an intelligent voice assistant, and a bone-conduction audio system which allows users to listen to music and receive calls without the need for earphones. Moreover, the glasses can be used to take photos, make video calls, and access information through voice commands.
Regarding design, Tmall Genie's smart glasses flaunt a minimalist look, with an overall weight of 27g and two frame options – versatile black or business titanium frames.
This smart glasses release from Tmall marks a growing interest in intelligent gadgets. In 2021, the global smart glass market reached a valuation of 5.13 billion USD and is anticipated to expand at a compound annual growth rate of 10.3% from 2022 to 2030. By 2033, the AR glasses market is expected to reach a whopping 73 billion USD with China driving growth.
While Xiaomi's Mijia AR smart glasses, Nreal's AR specs, and ByteDance's Pico 4 are among the big players that have already entered the market, Tmall's foray into smart glasses signals a rush by more market players to join the race, owing to China's increased focus on industrial digitalisation and development towards the metaverse. The increasing appetite for AR products from investors and consumers at home has played a significant role in this trend.
Join our newsletter