Tmall and Disney have partnered together to celebrate Disney's 100th anniversary with an exciting trading card-collecting adventure for enthusiasts of all ages. Fun and nostalgic, the "100th Anniversary Limited Adventure Collection Card" game gives Disney fans the opportunity to relive their childhood while collecting cards and redeeming limited-edition prizes.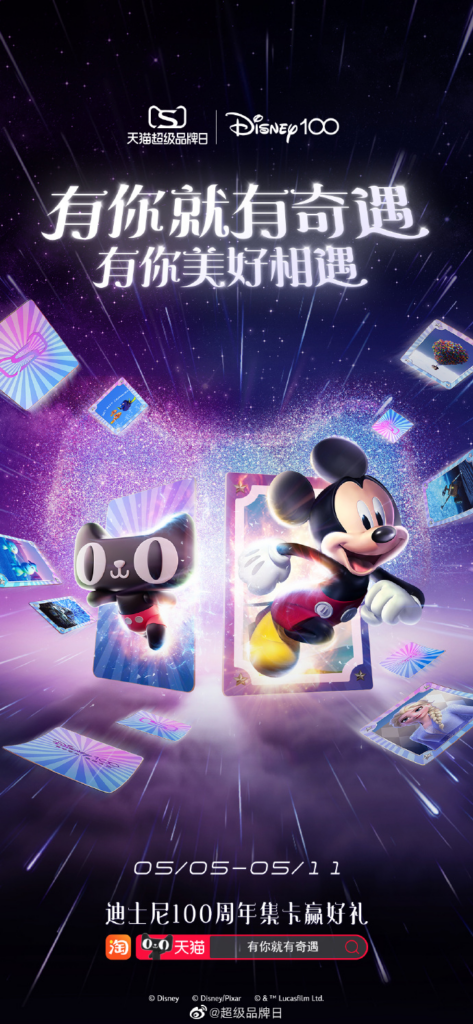 From May 5 to May 11, the first 1100 players who collect all 100 Adventure Cards will receive exclusive gifts prepared by Disney, including a Disney 100th Anniversary Limited Card Set, a Lotso plush, Marvel Puzzles, and more. To participate in the event, fans can open Taobao on their mobile phones and search for the hashtag "With you there will be an adventure", which, at present, has amassed a whopping 1.5 million views.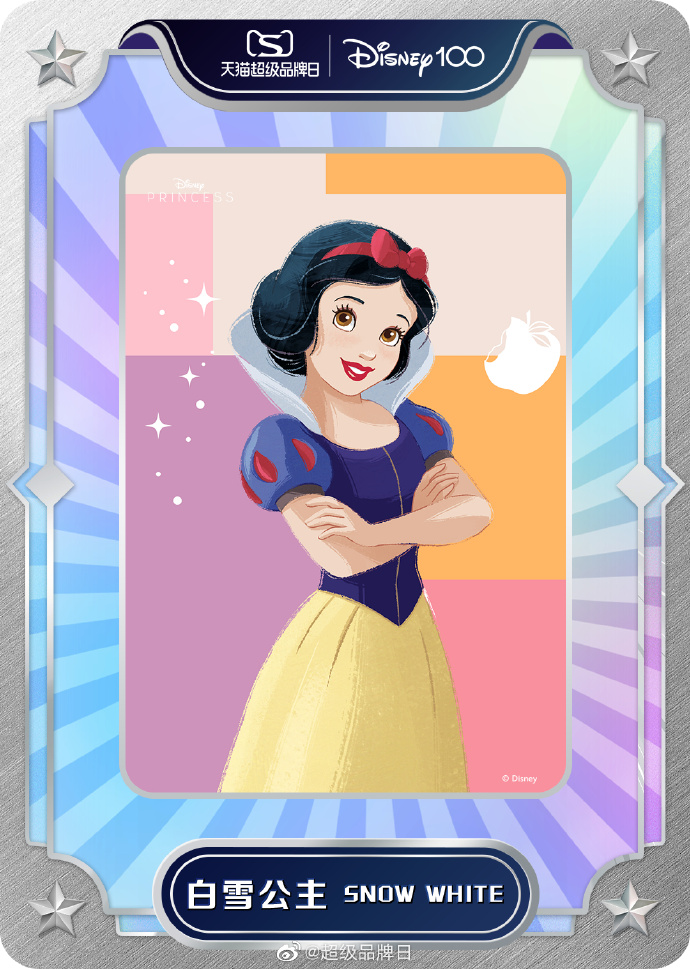 The 100 Adventure Cards have been divided into 15 rare Mickey cards and 85 common IP cards. These cards contain multiple IP series under Disney, including the Disney Princess series, Marvel series, Star Wars series, Pixar series and more. On Chinese social media platforms such as Weibo, fans can answer questions about Disney movies for a chance to win an Adventure Card of their own.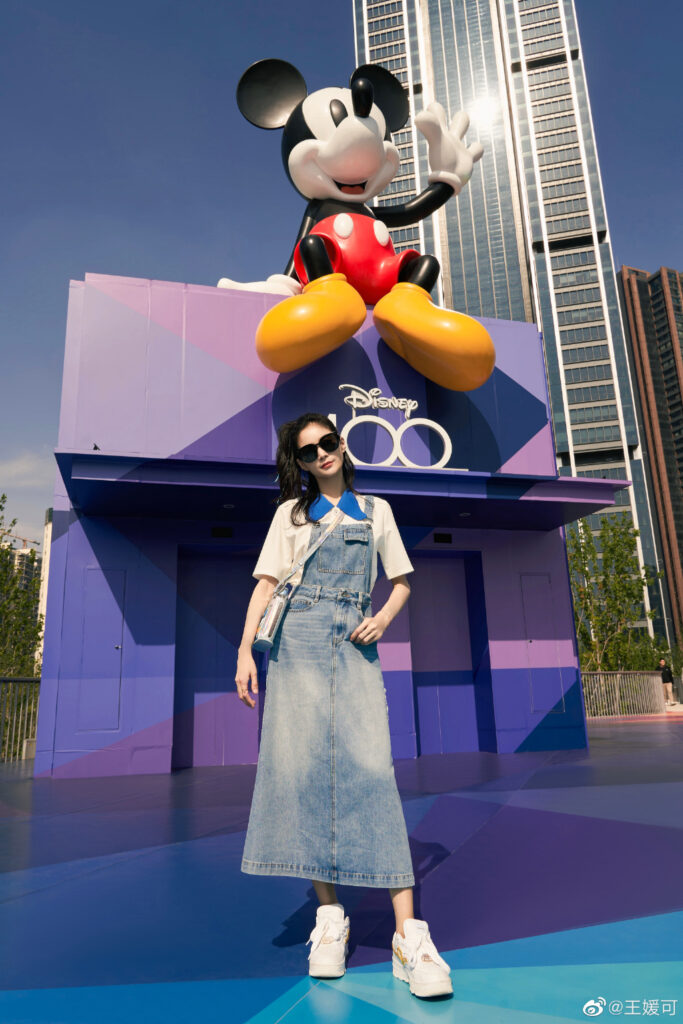 Moreover, on May 7, Shanghai Suhewan Vientiane World hosted a Mickey and Minnie meet and greet, where fans could showcase exclusive Disney elements or cosplay their favourite Disney characters to enter. The event site was divided into five areas based on the themes of classic Mickey Mouse sculptures, Pixar childhood games, Marvel retro comics, princess dress-up photos, and Star Wars interactions. Fans could collect Disney cards by scanning a QR code and participating in activities, and those who collected all 60 Disney cards were awarded with an exclusive meet and greet.

Disney's latest marketing campaign is a subtle nod to the upcoming launch of its very own trading card game, Disney Lorcana, with its first batch to be released on September 1, 2023. Given the sharp resurgence of the trading card industry during the pandemic reaching an estimated 6 billion USD globally, coupled with the growing card collecting craze in China, Disney is positioning itself to scoop up the Chinese market.
Join our newsletter