German activewear manufacturer Puma has unveiled its latest female workout attire in collaboration with the brand's hometown celebrity Pamela Reif, according to Puma's official account on Douyin (Chinese TikTok). Speaking in the video posted by Puma on 31 October, the fitness influencer teased the audience by revealing that she had been fully involved in the creation process and contributed to the design of the new collection.
The announcement follows the opening of Puma's flagship store on the viral short video app, ahead of the festivities that accompanies China's largest annual e-commerce bonanza Double 11, with the collaborative series to make a debut in the brand's Douyin livestream on 5 November.
The new collection is comprised of a series of products including exercise underwear, seamless high-stretch sports leggings, and active outerwear, catering to the style needs for scenarios ranging from the gym to the office. The simple design crafted with light fabric dedicated to a woman's body is peppered with a diverse range of light colourways that draw inspiration from nature, such as coral pink, tidewater green, and apricot yellow.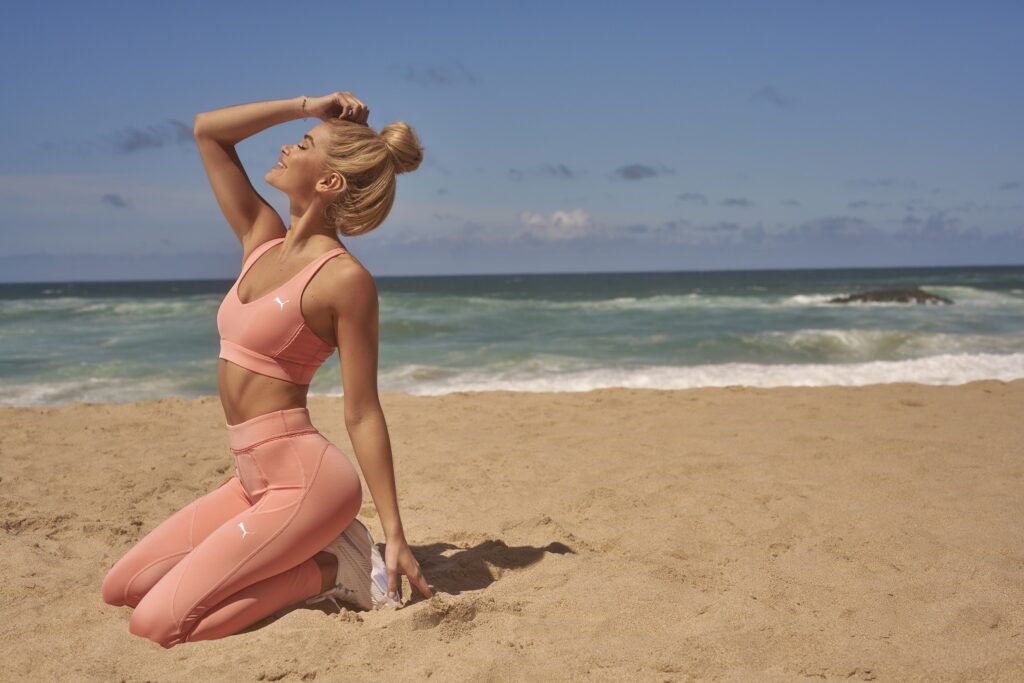 This is a shrewd move from Puma by leveraging the popularity of this fitness personality to boost the brand's performance in China. The country saw a fitness craving emerge due to COVID outbreaks and Pamela soon gained steam in the territory whilst timely breaking into the market. And her "no-equipment" workout solutions have become a sought-after remedy amongst China's female home workout enthusiasts. 
The 26-year-old has now become a household name, especially amongst the Gen Z crowd. She amassed an accumulated following of more than 5.4 million in just three months following her entry into China in 2020 and continues to make a splash on China's major social media platforms including Weibo (China's biggest microblogging site) where she has over 1.8 million followers, Bilibili (China's answer to YouTube) and Xiaohongshu (China's largest lifestyle-sharing platform) where she is followed by over 9 million on each platform, and more than 10 million fans on Keep (China's biggest mobile fitness app).
The fitness model also saw her followers surpass 10 million on Douyin to 13 million since landing on the platform in April. Therefore, by introducing the upcoming debut of the new series on Douyin, Puma will be able to create synergy between Pamela's influence and the country's livestream fever to further pull up its online sales.
The livestream session on 5 November is now open for pre-booking on Douyin. It is understood that the new collection will also soon arrive at Puma's flagship store on Tmall as well as its official website during the ongoing Double 11 online shopping carnival.
Join our newsletter